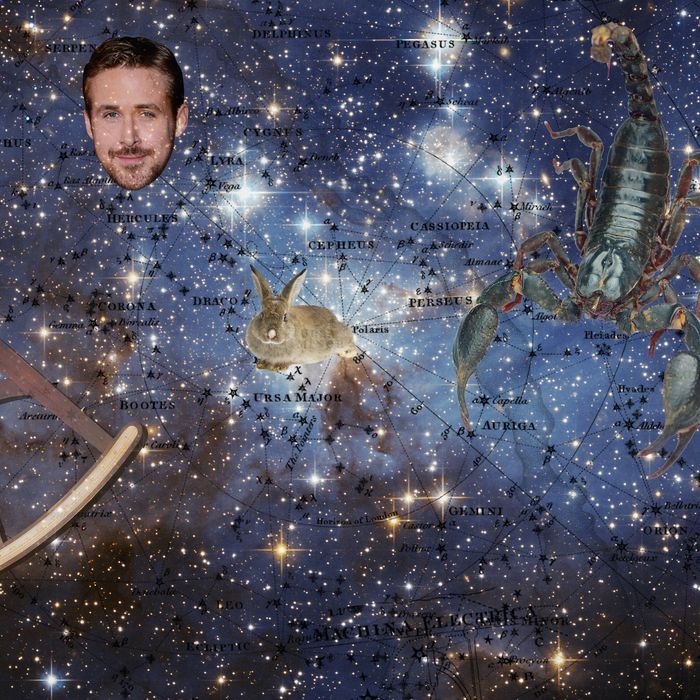 Photo: Shutterstock (scorpion, sextant), NASA ( deep space field), Getty Images ( Ryan Gosling, Olsens)
Life should come up roses on Tuesday, November 19, when energetic Mars (in self-assured Leo) will aspect an exalted Jupiter. Expect peaceful, harmonious interactions with others. You may feel especially confident, so go after something you want, because this aspect opens up opportunities for just about any kind of activity. Enterprises begun at this time are likely to do quite well.
On Thursday the 21st, the sun enters Sagittarius and luck abounds — expect to party. Abundance, mirth, and celebration persist. The sun in Sagittarius brings a restless spirit, but also honesty, sincerity, loyalty, and liberty.
On Saturday the 23rd, Venus, ill at ease in Capricorn, will aspect Saturn in Scorpio, and on this day, there will be frigidity in love relationships and tendencies toward jealousy and possessiveness.
Scorpio (October 23–November 21)
You have great earning potential right now, with a high likelihood to suceed. You'll make much out of little, but only if you put forth the necessary effort.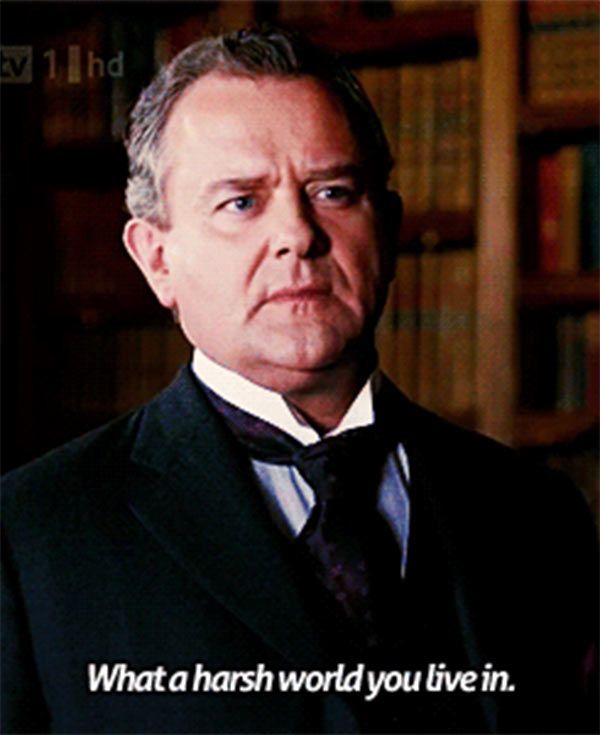 Sagittarius (November 22–December 21)
You'll exude confidence and be generally lucky at this time. Expansion is possible in all regards. Recharge yourself now for the year to come.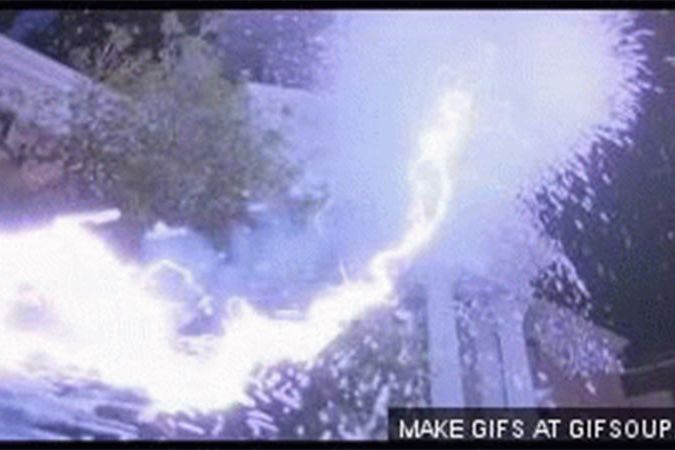 Capricorn (December 22–January 19)
You could be your own secret enemy; do some soul-searching and find out what this means for you, and begin to think about how to wipe the slate clean again.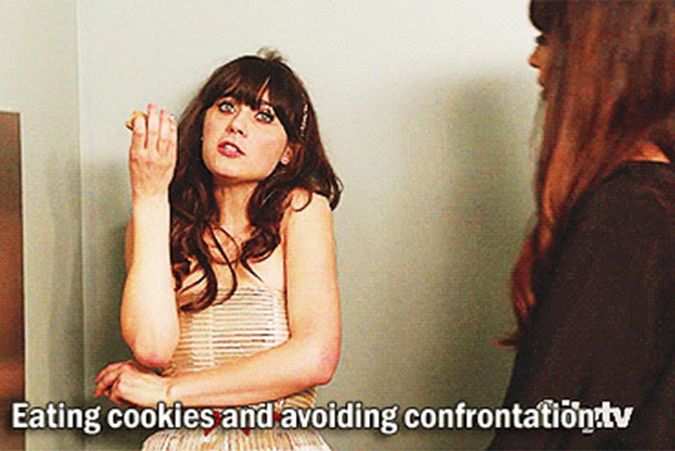 Aquarius (January 20–February 18)
Try socializing a lot this week. All commerce is favored, and you are best suited to go out into the world and be around lots of people.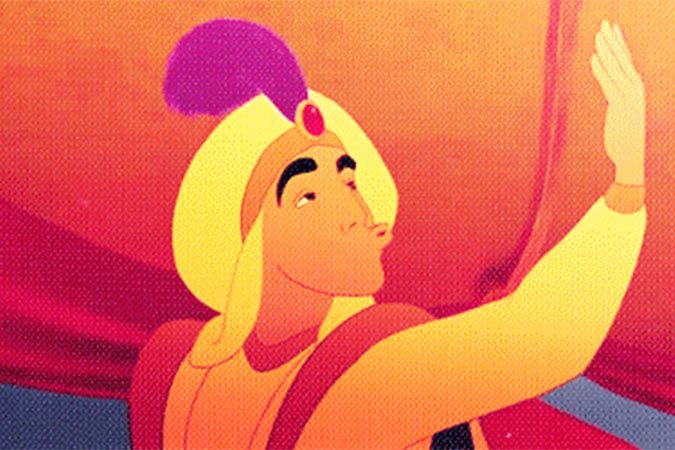 Pisces (February 19–March 20)
You may experience recognition at work this month, or perhaps receive a raise. If you have been thinking about asking your employer for more money, this is a good period in which to ask. You may gain through alliances or partnerships at work.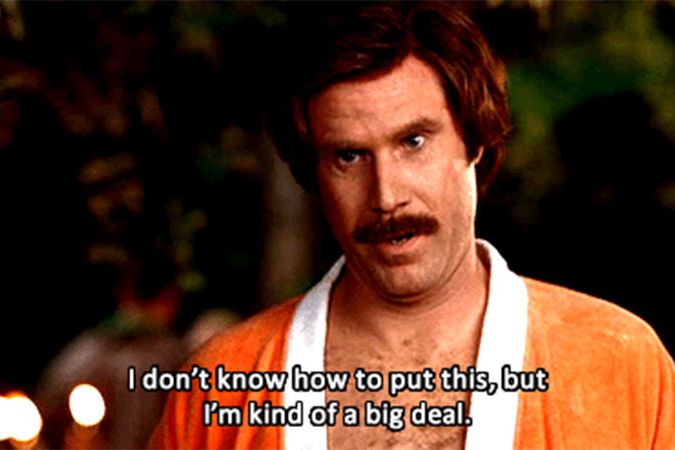 Aries (March 21–April 19)
This month, you will somehow find great inspiration or have a powerful experience through your fascination or interaction with people and things from exotic, foreign lands.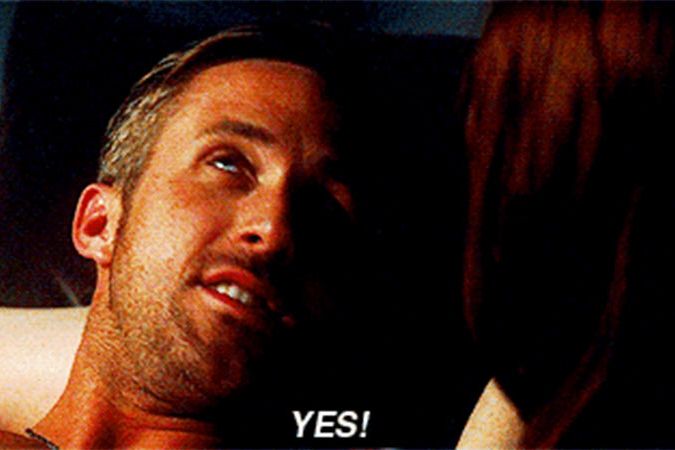 Taurus (April 20–May 20)
Find your safe place; sometimes retreat and rest are necessary to reflect, recharge, and revive yourself. Next month, you could be traveling abroad, so get the recuperation you need now to prepare for a much-needed adventure.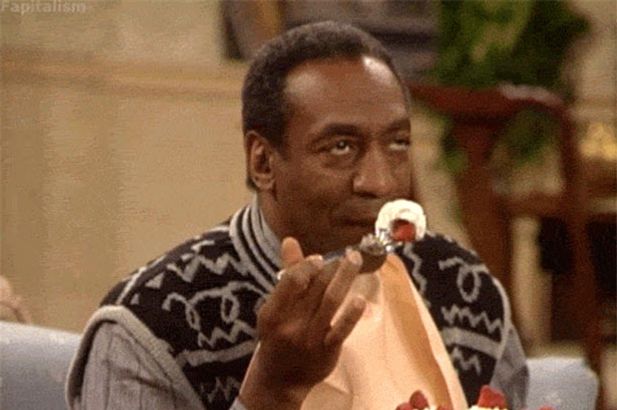 Gemini (May 21–June 20)
At this time, you may be involved in an unusual relationship, or be with someone who is in some way contrary to your usual type. It is possible that someone bizarre may fascinate you.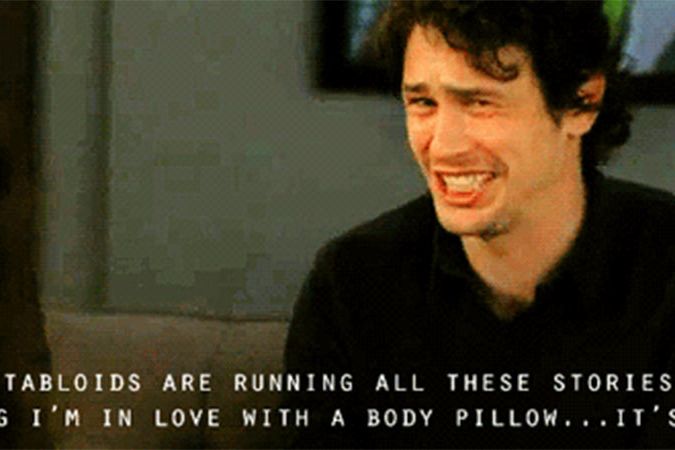 Cancer (June 21–July 22)
You will prosper from alliances of all kinds, and it is possible now to meet a potential mate. Anyone you take up with at this time will be of a rather serious demeanor or possess a solemn temperament.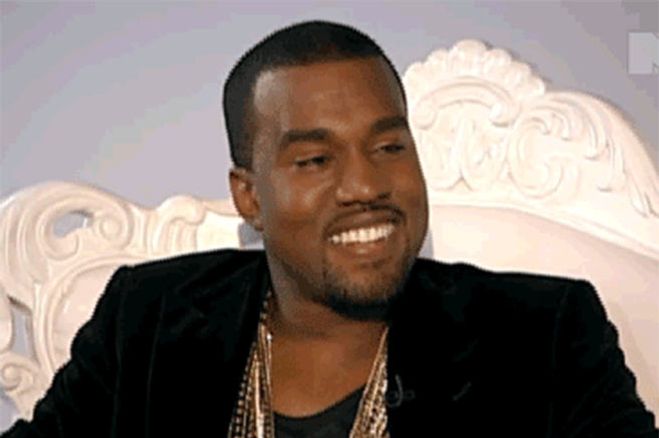 Leo (July 23–August 22)
Enjoy yourself now and have fun. If you are single, next month you may meet and take up with someone quite atypical from your usual tastes.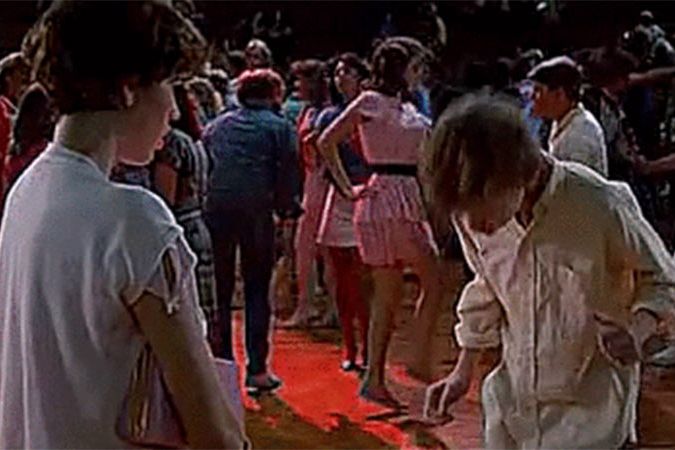 Virgo (August 23–September 22)
This is a great time for fun family and home life, or for inviting people over for a party or meal. A get-together with siblings is likely to go well.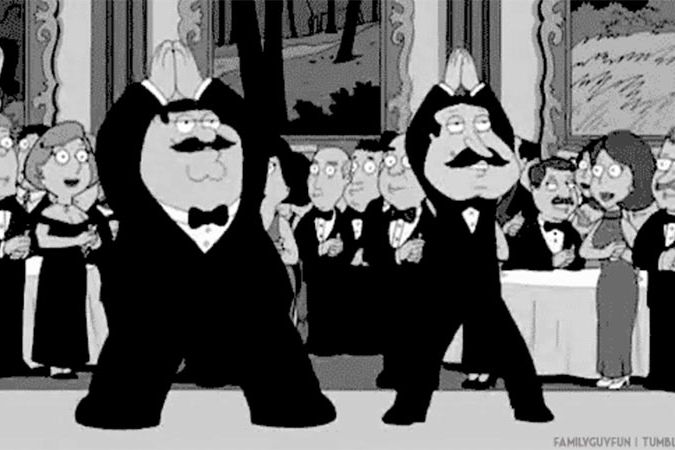 Libra (September 23–October 22)
You are able to communicate with much eloquence and persuasiveness at this time. If you are a writer, you should begin a project now. Or if you work in media of any kind, especially in an online capacity, this should prove to be a very productive period.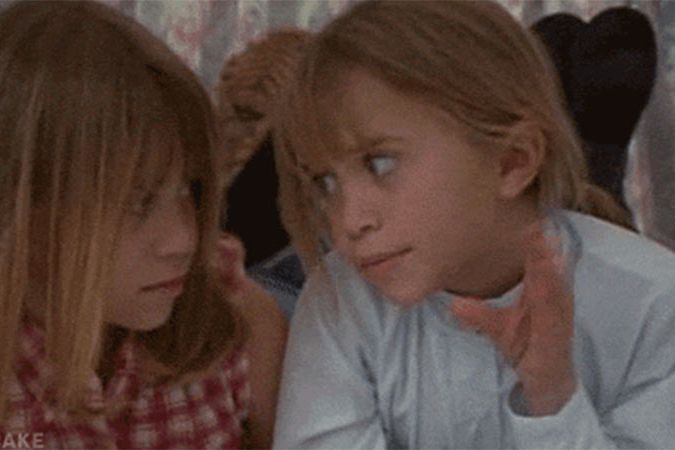 David Scoroposki is a professional astrologer working in NYC.
GIF reporting by Sally Holmes.