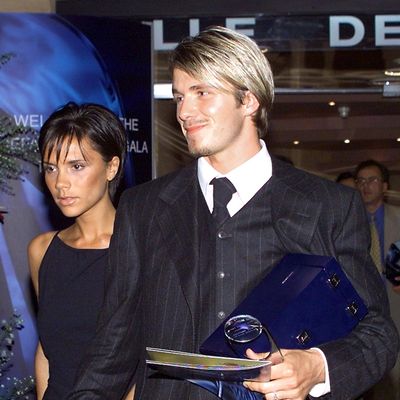 The Beckhams' wedding crown.
Photo: Vanina Lucchesi
Back in 1999, when they were known simply as Posh and Becks and had matching haircuts, Victoria Adams and David Beckham wed in a lavish ceremony at Luttrellstown Castle in Ireland. The bride wore a tight white dress and a £10,000 crown (about $16,000); the groom reportedly planned to wear an ivory suit, but had to change into a purple one after their four-month-old son, Brooklyn, spat up on him. (According to this fabulous photo, he also wore a bunch of grapes in his lapel.) Photos show the couple sitting on golden thrones with Brooklyn (who wore a purple cowboy hat) in a crib at their side. Their wedding cake was topped with nude sculptures of the couple with ivy leaves to "protect their modesty."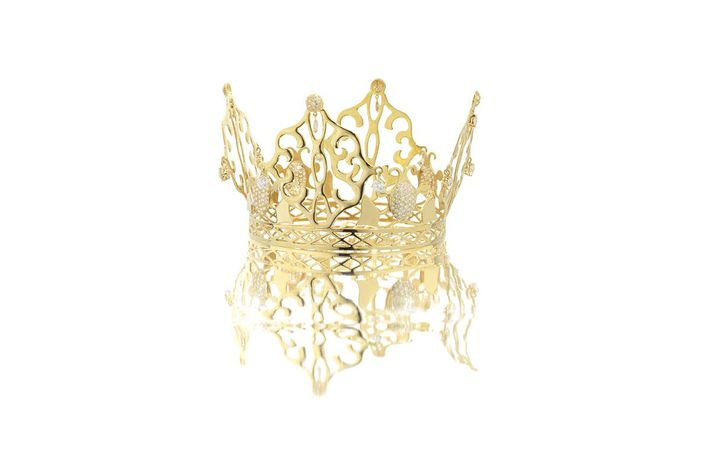 It sounds magical, doesn't it? Well, apparently the Beckhams are tired of that old diamond crown knocking about one of their several homes, and are putting it up for auction on December 5. So you too can own a piece of their pricey nuptial bliss! Designed by Slim Barrett, who named the piece "East of Paris," it is made of 18-carat latticed yellow gold and set with diamonds. It has been publicly displayed at the Victoria & Albert Museum in London and the Diamond Museum in Antwerp. British Vogue reports that it is valued between £18,000 and £25,000. You see, when the Beckhams touch gold, it turns into … even more expensive gold!