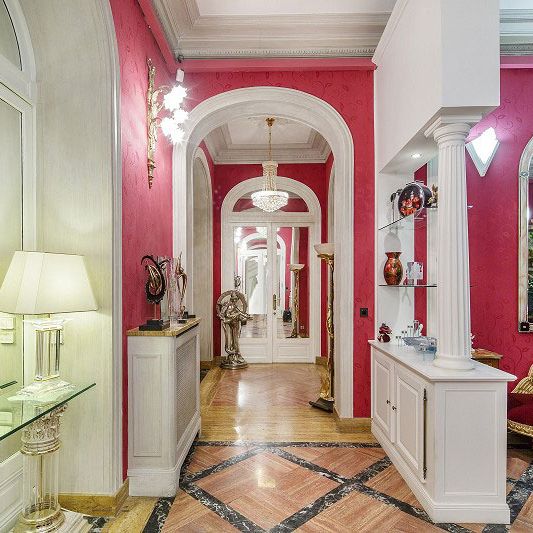 Photo: Joan Bracco/Barnes International Real Estate
The Parisian apartment that Brigitte Bardot occupied from 1966 to 1969 is for sale. This was her place to pout around in her fantastic short dresses, floppy hats, swimsuits, and pantsuits.
In the 16th Arrondissement, it's as ornate and flouncy as you expected it to be. Its ten rooms include a disco, a room devoted to white marble, and a room devoted to red walls and white columns. Oh, and a classic "American bar" on the top floor in the billiard room under a glass canopy. Standard features. And for $8.2 million. A fair fee! A bargain for ghosts of 1960s glamour.