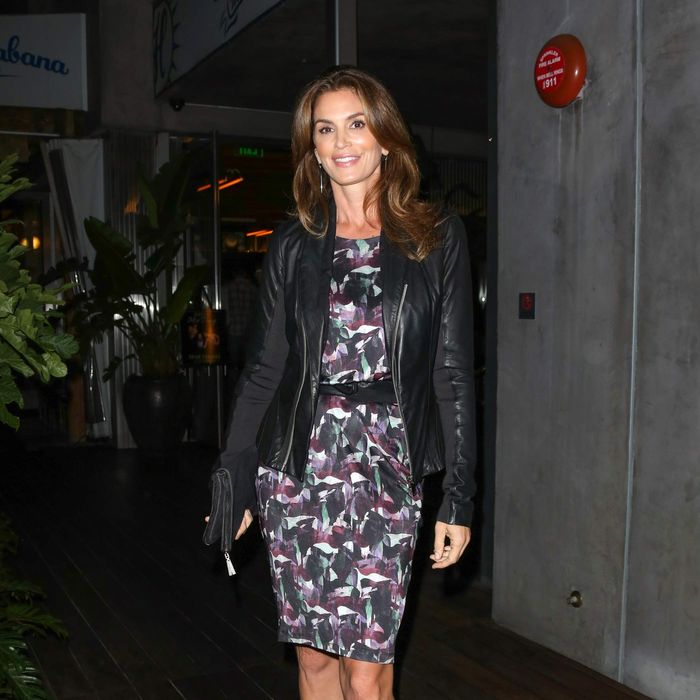 Photo: Paul Archuleta/FilmMagic
Naomi Campbell still doesn't have any idea who Harry Styles is, but there is at least one supermodel who counts him as a BFF: Cindy Crawford. Crawford, who looks stunning in her spread from VMan, is dead-set on inciting jealousy amongst millions of 13-year-olds — by bragging about the time Harry Styles dropped by and made pizza:
 Oh, that? [laughs] He stopped by to say hi when my kids and I were making pizzas. My kids were doing their own little pizzas and they couldn't slide them off the pan. Harry goes, "Well, did you put down enough flour so they wouldn't stick?" And my husband says, "How in the world do you know that?" and my little girl chimes in, "Oh, he used to work for a bakery, Dad. Everyone knows that."
Is it just us, or does this sound like a great plotline for some steamy One Direction fan fiction? Just us.