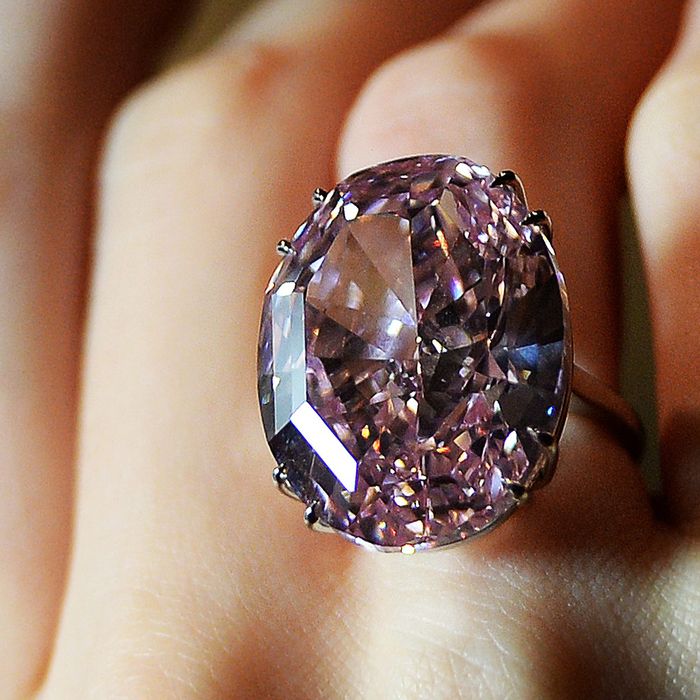 Photo: Andy Rain/EPA/Corbis
Last night, in Geneva, a 59.6-carat pink diamond sold for $83 million — a record amount of money for a gemstone sold at an auction. Buyer Isaac Wolf, a diamond cutter based in New York, immediately renamed his new purchase "Pink Dream." It already has its own Wikipedia page, a real achievement for a pressurized chunk of earth matter.
The sparkly oddity weighs 11.92 grams, roughly the size of a baby Cardinal bird or field mouse, and probably will produce the same Disney Princess comparisons as carrying around a tiny, adorable baby animal.