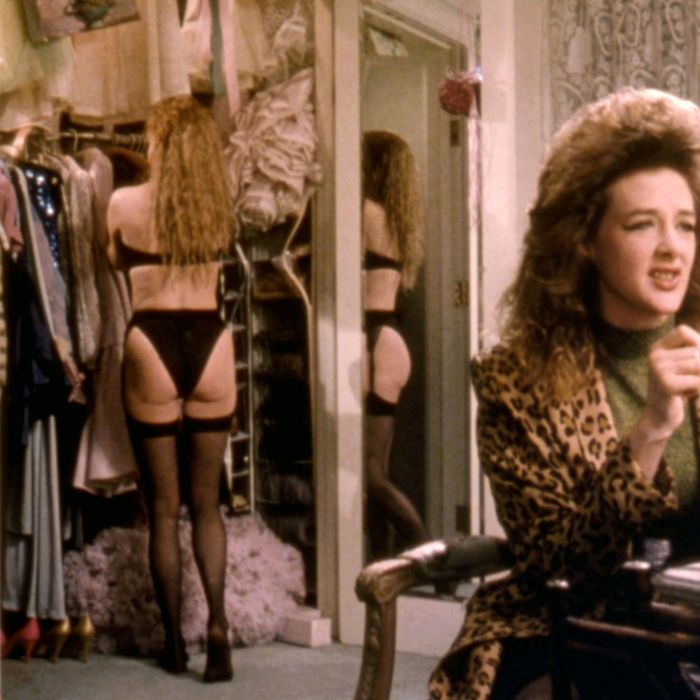 Photo: 20th Century Fox/Everett Collection
Ask any designer about their influences and they will routinely mention art, music, and even other (generally defunct) designers. But one medium influences fashion above all others: cinema. The glamour, romance, and intensity of emotion, the never-ending catalogue of images — when it comes to getting inspiration for shooting, styling, and art-directing fashion campaigns and editorials, or designing collections, the fashion crowd will mention a slew of high-brow films in a single breath. With the holidays offering ample hours to catch up on your movie-watching wish list, we asked some prominent fashion professionals — from Katie Grand to Cecilia Dean — for their favorite movies, and the ones they see quoted most frequently. Click ahead, and then hunker down in a Netflix haze for the rest of the year.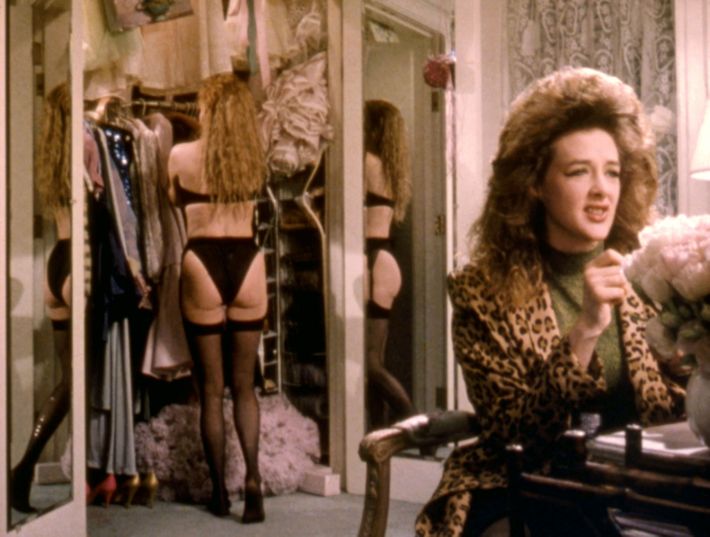 Katie Grand, editor-in-chief of LOVE magazine
Working Girl (pictured): Everything about this movie is perfect. Melanie Griffith is the perfect fashion icon, and the line "$6,000 and it's not even leather" is brilliant. 9 1/2 Weeks: Kim Basinger is so stylish and sexy. The sex scene in the Comme suit is a favorite.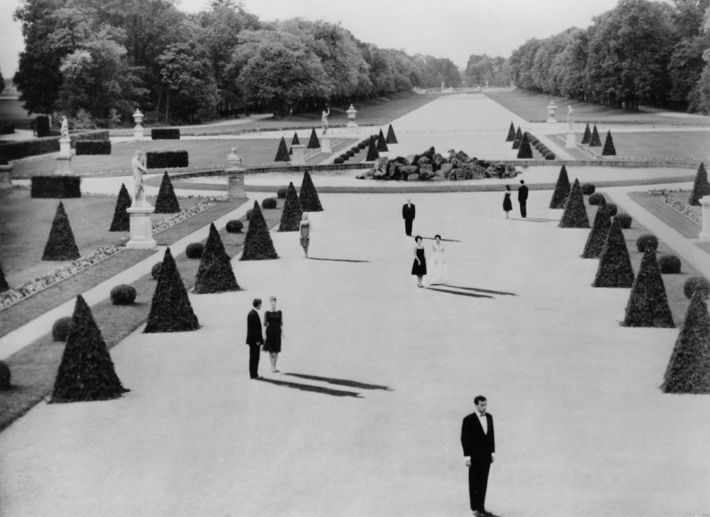 Patrick Li, designer of T Magazine (among others)
Last Year at Marienbad (pictured) Don't Look Now: For Julie Christie's coats and ensembles …  2001: A Space Odyssey: I'm not sure 2001 would have looked the same without the influence of Courreges or Pierre Cardin, and those designers might not have been so indelibly linked with the future without the success of the film. It's pretty clear that the inspiration can go both ways between costume and fashion.  Clueless  The Thomas Crown Affair: You could include practically any Faye Dunaway movie.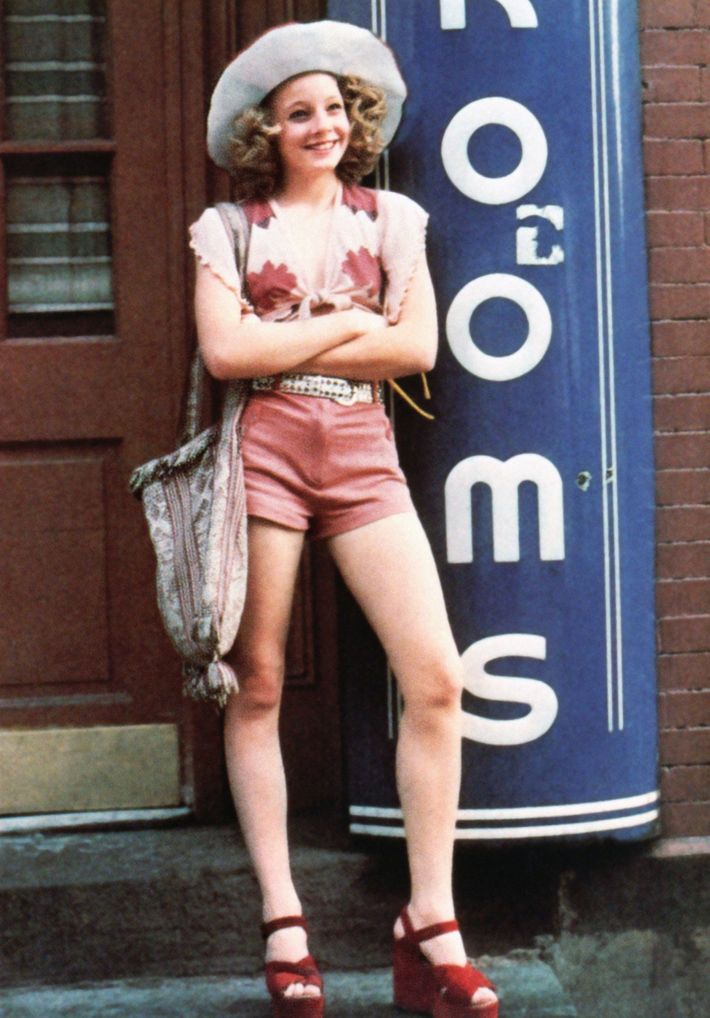 Trey Laird, founder of Laird and Partners
Taxi Driver (pictured): Jodie Foster's iconic character in Taxi Driver has long been an important reference. Marc Jacobs's spring 2011 collection took this inspiration to a whole new level. Literally! Marc is always referencing film. (The Vuitton "Night Porter" collection from the year before last is another key point.) Yet somehow with Taxi Driver, he was able to both perfectly capture the retro mood of the film while also creating something that felt completely current. Where The Wild Things Are: I loved the pure creativity and imagination Spike Jonze brought to this film. The Mulberry campaigns from last year were obviously greatly inspired by this film. Tim Walker is a brilliant photographer-as-storyteller, who also blends wit and charm with a beautifully sophisticated fashion sense in everything he touches. It was a great nod to an amazing film — beautifully executed. The Royal Tennenbaums: In my own work the past several seasons for Tommy Hilfiger, I have obviously been greatly inspired by Wes Anderson's incredible Tennenbaums. The wonderful strangeness of each character's wardrobes, attitudes, sets, etc., are all crucial aspects of each story he tells. In creating the Hilfiger's campaign, we wanted to portray an unusual, eccentric family, and the Tennenbaums were an incredible inspiration from the start.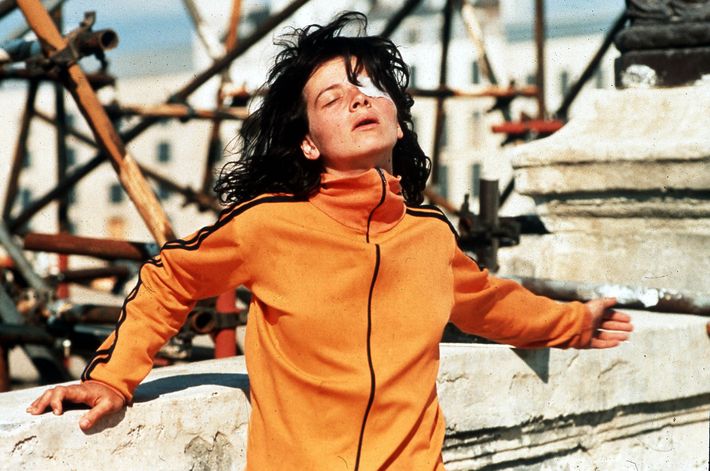 Glen Luchford, Photographer
Les Amant Du Pont Neuf (pictured): You saw that cinematography by Jean Eyves Escoffier [referenced] a lot in stills and pop videos for a long time. Killing of a Chinese Bookie: It has that perfect "half doc/half cinema" look. Querelle: Due to its unusual contradictory use of color gels. Strong primary colors that most DPs don't use. The Conformist: Extraordinary art direction and cinematography that translates very well to still images. One From the Heart: For obvious reasons. High and Low: Strong film noir visuals that translate well to stills.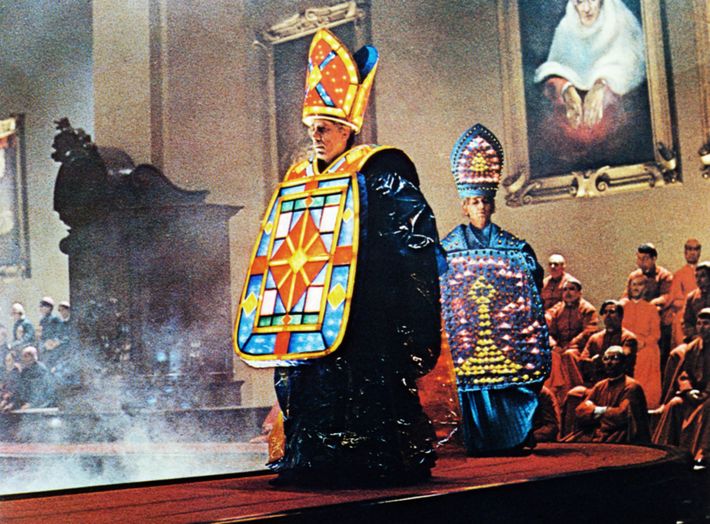 Nicola Formichetti, artistic director at Diesel
Roma (pictured): The fantasy Vatican-inspired fashion-show scene is so spectacular. Scorpio Rising: Kenneth Anger's psychedelic take on rock-and-roll culture is pure sex. Nausicaa: My favorite anime film by Hayao Miyazaki — I am obsessed with her costumes, and all the monsters. Andy Warhol's Trash, by Paul Morrissey: The casting in this movie is excellent, and especially Joe Dallesandro's look is incredible.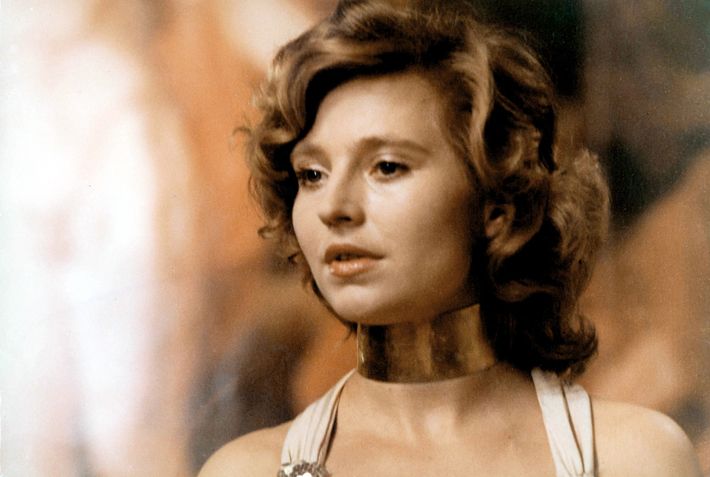 Edward Enninful, style director for W Magazine
The Bitter Tears of Petra Von Kant (pictured): Elegant and complex. The Darling: Because of the strength of capturing a snapshot of a very particular moment.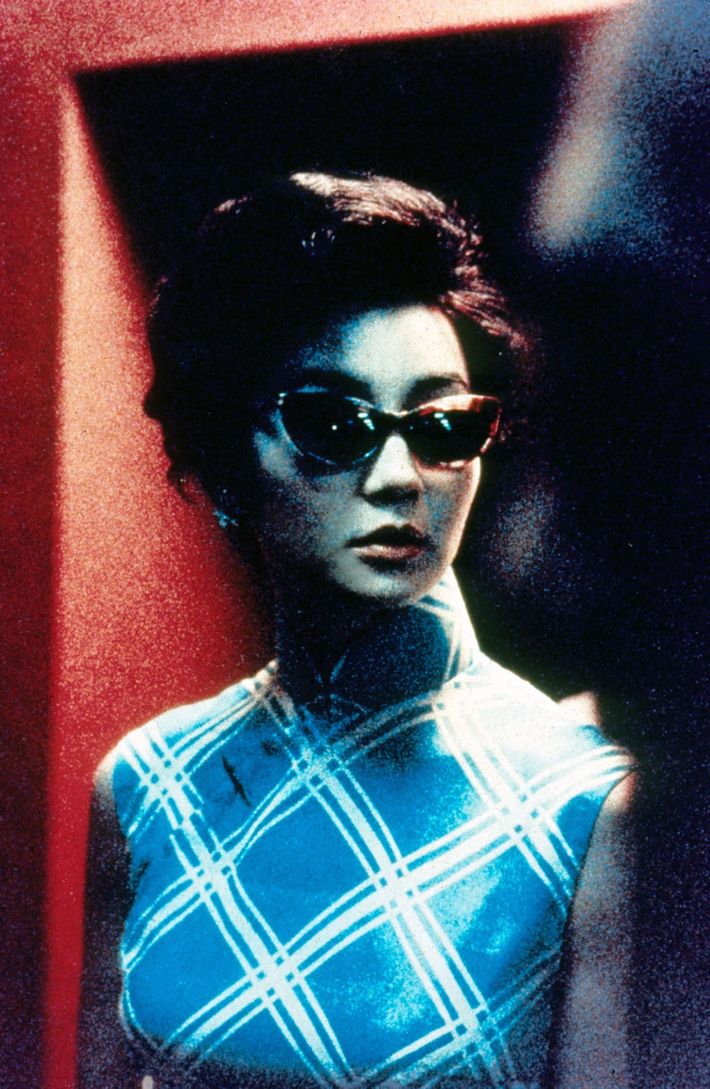 Max Farago, Photographer
In the Mood For Love (pictured):Wong Kar Wai is the most romantic contemporary director. The lighting, the way he captures fleeting moments, and, of course, the style of it all. Blue Velvet: With David Lynch, Wild at Heart, Lost Highway, Mulholland Drive, the list goes on. For the casting, the styling, and his sensibility in general: the rhythm, the pacing, the banality, and strangeness of it all. Breathless: You could also include a lot of other Godard, such as Band of Outsiders and A Woman Is a Woman, because everyone is hot and French and well-dressed and it's the sixties. And because of Anna Karina, his editing, the way the action continues and the sounds stops, the voice-overs and credits.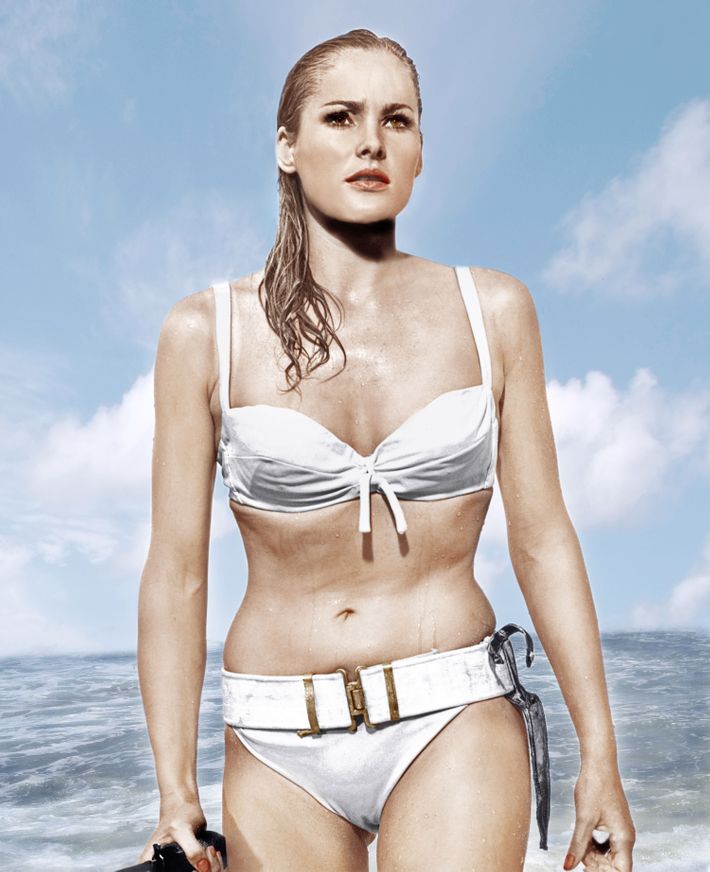 Natalie Joos, Casting Agent and Blogger
Dr. No (pictured): Bond movies are notorious for providing some of cinema's most iconic imagery, especially when the girls are involved. In Dr. No, the first Bond movie ever made, Ursula Andress wears this super-sexy, low cut safari bikini on the beach, which was not only a product of the zeitgeist, but also helped launch a very successful formula of action and scantily clad romance. Bonnie & Clyde: When I think of Faye Dunaway, I always imagine her beret in Bonnie & Clyde. It's a statement piece all in itself. Faye might have played a crook but she remained feminine and slightly fragile in her beige outfits and heels.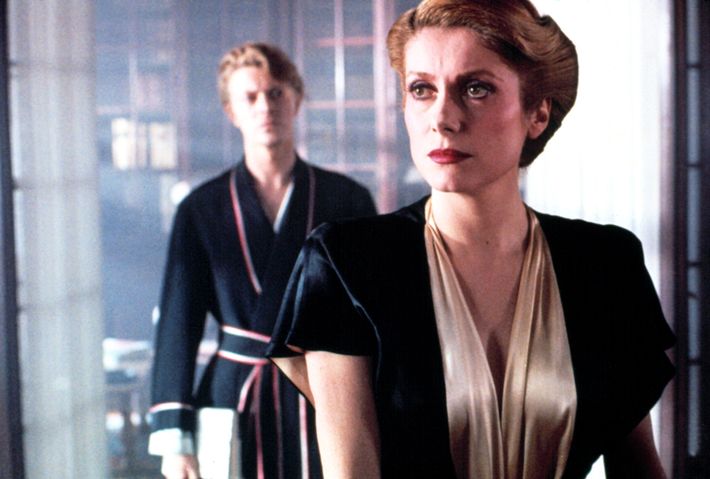 Cecilia Dean, founder and publisher of Visionaire and V magazine
The Hunger (pictured) The Eyes of Laura Mars Marie Antoinette In the Mood for Love Mahagony Annie Hall American Gigolo Easy Rider Rebel Without a Cause Cleopatra