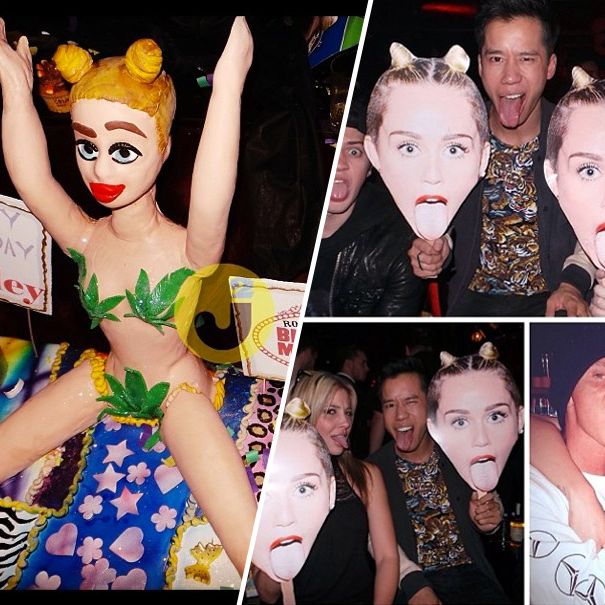 Photo: jaredeng / Instagram
Miley Cyrus hosted an urbane 21st birthday party in Los Angeles on Sunday, November 24. One Direction's blond one, Liam Payne, was there to keep everyone safe, and lucky he was, because D.J. Calvin Harris was nearly whacked with a flying person. Harris wrote:
Big thank you to @Real_Liam_Payne for saving me from getting KO'd by a flying 'person of unusually short stature' tonight
Miley! Just bringing boy band stars and D.J.'s together, setting up situations where an unsuspecting guest can be a hero. What a thoughtful and generous hostess.
To create this life-changing scenario, Cyrus hired an exceptional few performers to fly across the sky of her party as well as re-create her VMA performance. She also employed a professional twerk team and a character dressed as a Lorax to remind everyone to love the environment.
What about snacks, though, the best part of any 21st birthday party? Well, atop the cake, there was a small, nude doll version of Cyrus, completely nude except for some weed leaves as a makeshift bra and underwear. Just as Miley would be in the wild.