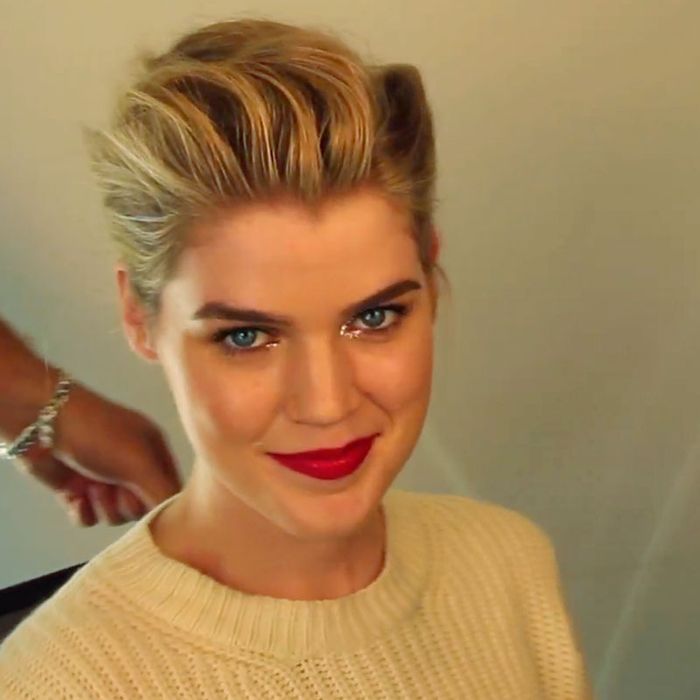 I have top knot ennui. The sea of top knots at fancy parties in the past few months has done nothing for me — except maybe increase my cravings for doughnuts (those of the cake variety, not the hair kind). And with everyone running off to chop their hair off (myself included), top knots have begun to look less like graceful mushroom caps and more like straggly jellyfish. So for a solution, I turned to the Wall Group's Owen Gould, who taught the newly shorn Christy Meisner, via GIFs, how to do a fancy, Mad Men-inspired updo, using five hairpins or fewer. You'll see our version is a modern, rather than literal, interpretation: It's looser and more relaxed, but still polished. And if you like the sparkly eye and red lip showcased here, stay tuned for next week's holiday makeup GIF tutorial.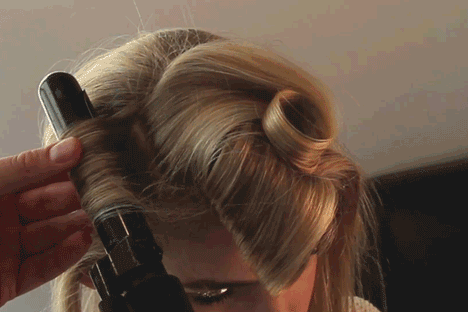 Step One: Gather the lower three-quarters of your hair and it pull aside into a ponytail. Using a two-inch barrel curling iron, start by curling the top quarter of your hair. This is a way to hack a curly updo, as we plan to conceal the uncurled portion by pinning these curled pieces over it. To curl each piece so it looks glossy and full, comb it through and spray with hairspray. Loose, glossy barrel curls are okay in this case, as they will straighten when pinned.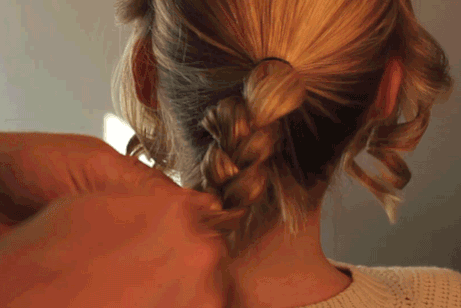 Step Two: Take the hair from the ponytail, plait it into a simple braid, and tie.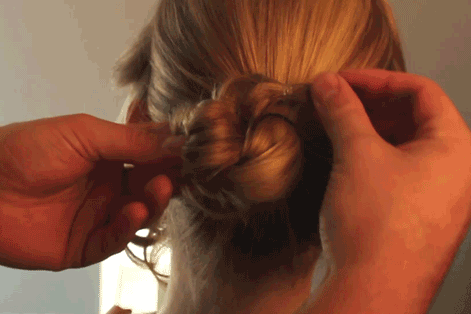 Step Three:  If your hair has lots of layers, spray the braid (once a ponytail) with hairspray to keep pieces from falling out. Twist the braid around the base of the ponytail using one or two pins.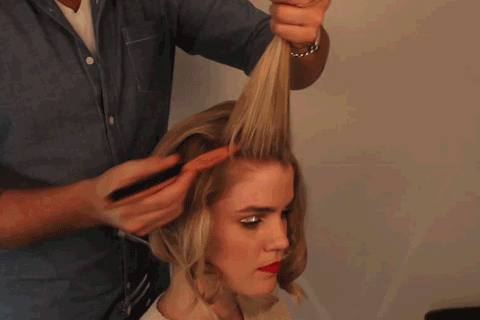 Step Four: Take the top quarter of hair and separate it into three sections (left, center, and right hair). Backtease the center section for additional volume.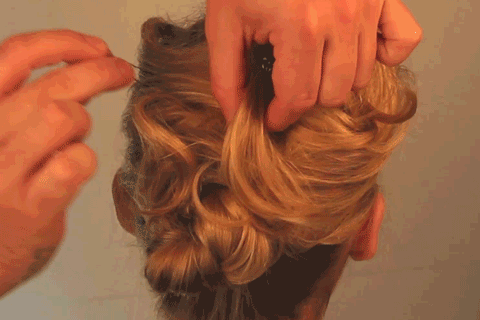 Step Five: Take random pieces and pin these over and around the braid ponytail loosely and artfully.  Use your remaining hairpins here.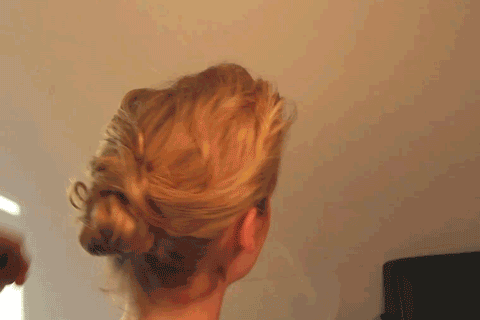 Step Six:  The finished, loose fifties/Mad Men-inspired look.