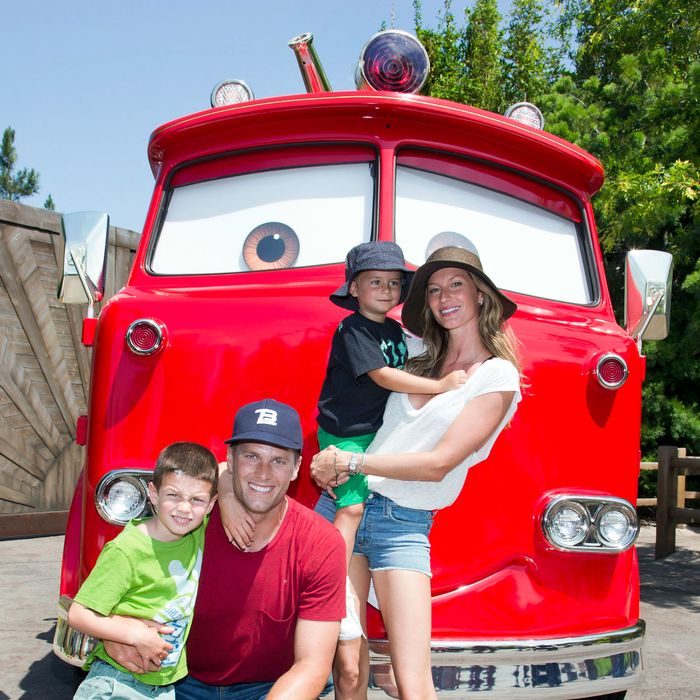 Photo: Handout/Disney Enterprises/Getty Images
While the rest of us are wondering if we should be trying to have it all, if men can be concerned with having it all,  if we should even want to have it all, or if we should just be cool with only wanting one third of it all (WHAT IS "IT ALL"?), Gisele Bündchen is just gonna go ahead and make the whole thing look easy.
In an interview in this month's WSJ. Magazine, the world's highest-paid model shares how she juggles being a wife, mother, supermodel, etc.
First, relinquish control, embrace the chaos, and accept your failures: "You're always trying to balance everything, but it can't be 100 percent all the time. Sometimes when you are a great mom, you're not so great at your job. And then when you're good at your job, you're not so great of a mom or a good wife. It's a dance that never stops. But it's beautiful. I've never been happier," Bündchen said to WSJ.

Okay, have you let go of control? Great, now grab it again, grip it tightly, never let it go, and then download a scheduling app called Cozi, favored by wealthy and beautiful micro-mangers the world over:

"Bündchen's packed days are meticulously organized on her iPhone with the Cozi app, which synchs the entire family schedule, from kids' play dates to her press appointments to Brady's football practices. Every single hour is accounted for and each family member is color-coordinated: She is purple, Brady is blue, and when the whole family needs to be at the same place, it's in red. 'I know what everyone is doing every second of the day.'"
Control-freak zen: the key to balancing motherhood, mogulhood, and wifedom.