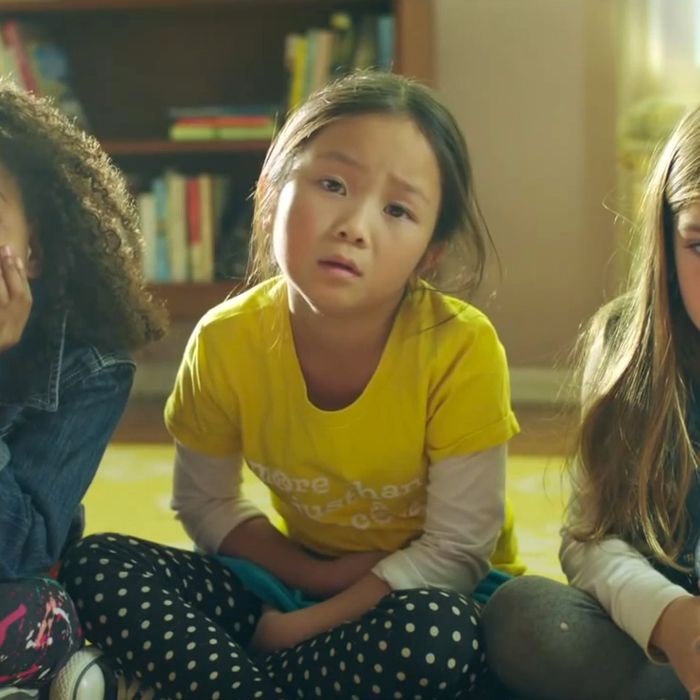 Last week, the toy company GoldieBlox premiered an advertisement in which three too-cute girls repurpose stereotypical girly toys to build an intricately engineered machine. It's the Rube Goldberg project that touched 8.2 million hearts and counting.
The ad also has a supremely catchy theme song, thanks to the Beastie Boys, circa 1987: GoldieBlox rewrote the lyrics to "Girls" to reflect its girls-can-do-science-too principles. And within a few days, the Beastie Boys were reportedly confronting the toy company about its unauthorized use of their intellectual property, claiming that GoldieBlox's use of the song was a "big problem" with a "very significant impact."
GoldieBlox quickly and preemptively sued the Beastie Boys, asking the judge to approve their use of the song (Notwithstanding the late Adam Yauch's request in his will that "in no event may my image or name or any music or any artistic property created by me be used for advertising purposes"). GoldieBlox argues in their suit that the 1987 version of "Girls" is sexist, regressive, and dangerous:
In the lyrics of the Beastie Boys' song entitled Girls, girls are limited (at best) to household chores, and are presented as useful only to the extent they fulfill the wishes of the male subjects. The Goldie Blox Girls Parody Video takes direct aim at the song both visually and with a revised set of lyrics celebrating the many capabilities of girls. Set to the tune of Girls but with a new recording of the music and new lyrics, girls are heard singing an anthem celebrating their  broad set of capabilities—exactly the opposite of the message of the original. They are also shown engaging in activities far beyond what the Beastie Boys song would permit. GoldieBlox created its parody video specifically to comment on the Beastie Boys song, and to further the company's goal to break down gender stereotypes and to encourage young girls to engage in activities that challenge their intellect, particularly in the fields of science, technology, engineering and math.
Parodies are fair use, and GoldieBlox's ad is pure parody. They're keeping the core of the project and flipping the meaning; its repurposing of the "Girls!" interjection seems like a rallying cry.
Worth noting, though: GoldieBlox is not a performance group or a nonprofit aimed at encouraging young girls to buck sexist stereotypes. It's a business, however admirable and adorable, and its adversaries are a group of musicians who aren't being compensated for their work when someone else stands to profit. For a company dedicated to creativity and ideas and innovation, intellectual property seems like a worthy value — even when it's made by stinky boys.