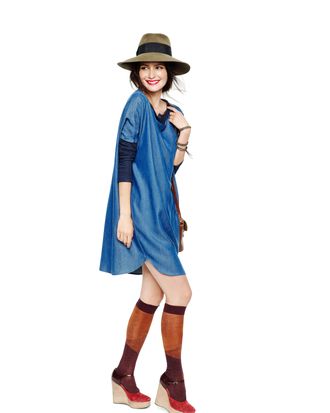 It's only logical that our fascination with tracking celebrity baby-bumps would eventually backfire — and that celebrities would ultimately look for a strategy to foil us.
Recently, Drew Barrymore, Gwen Stefani, and Reese Witherspoon have thrown out the skinny-pregnant bowling-ball look — which has been so prevalent over the past decade — for clothes that are comfortable, easy to move in, and low-key.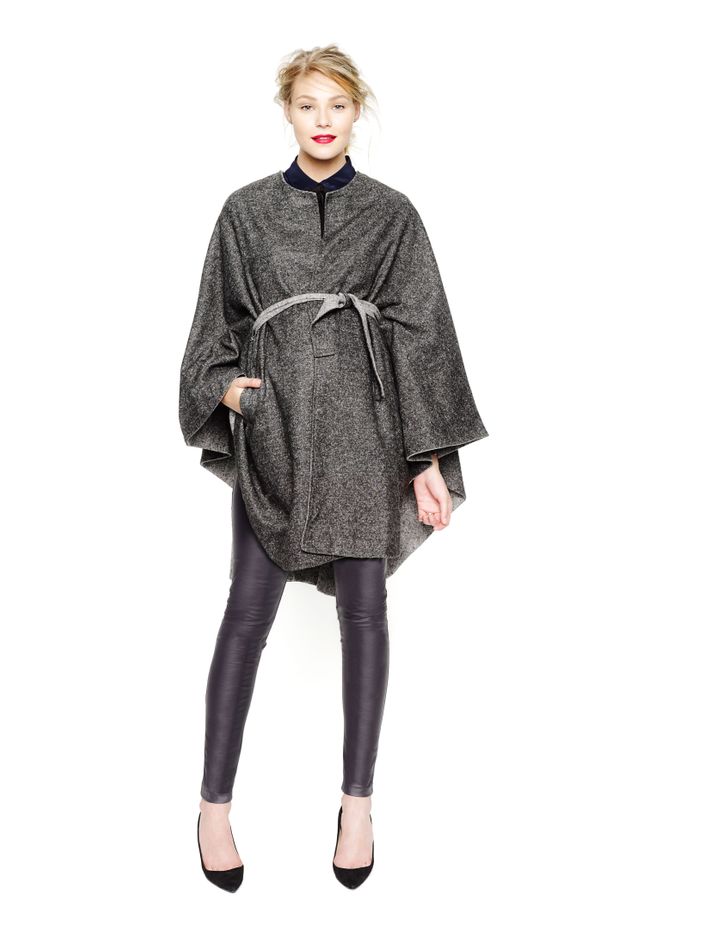 Enter the HATCH Collection: a new line of maternitywear that doesn't come off as maternitywear, featuring a mix of coats in brushed flannel, cashmere overalls, and two-sided leggings (one side faux-leather, the other a "tooshie-flattering" lycra). "The chick wearing the Hervé Léger dress while pregnant is not my customer, and I'm totally fine with that," says designer Ariane Goldman, who also founded Two Birds, a brand of versatile bridesmaid dresses. Goldman's a New York lifer, graduating from the Dalton School in 1996 and, at age 9, starting her own fashion business, selling the "original safety pin bracelets" to Bloomingdale's and Zitomer's. "Every Saturday, I'd walk around the Upper East Side with a velvet case and hit up buyers," she says. When she was pregnant, after wearing a lot of vintage caftans and scouring the Internet for the perfect Acne dress in a large, Goldman realized there was a place for HATCH. "I would be walking around downtown when I was pregnant and people asked me about what I was wearing, so I catalogued all of my pieces, and that was the beginning of Hatch," she says. "You can still have a great T-shirt when you're pregnant — it just has to have draping on the side. If it's great, it should also work post-pregnancy."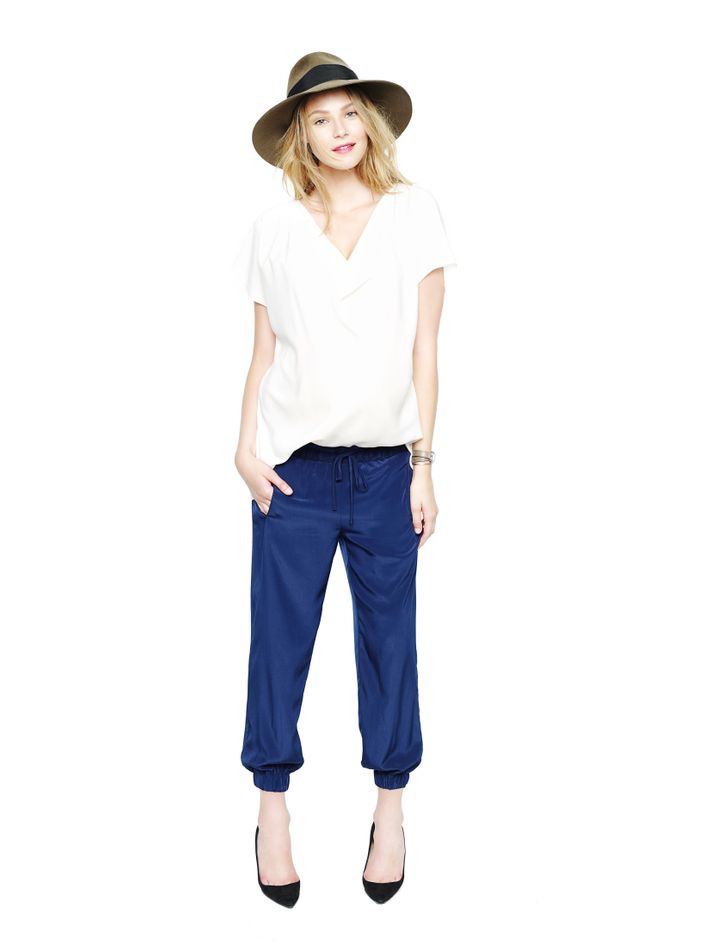 Sandwiched between Reformation and Opening Ceremony on Howard Street, HATCH might be the only store in Soho where you can bring your kid without suffering a full-scale freakout, with dressing rooms placed strategically next to coloring books and crayons. I hauled my daughter in there the other day, for a shopping session with a friend who's preparing to have her second kid. For the first pregnancy, she refused to buy any maternity clothes at all, on the principle that they were all so heinous, and just wore her boyfriend's T-shirts and sweatpants. For this one, I thought she'd like to trade up — perhaps to a lined boatneck ballet sweater, a jumpsuit with envelope-pack pockets (really the right thing to wear when you're pregnant, if you have the legs for it), and a silk charmeuse tuxedo blazer – oh yeah, and those tooshie-flattering pants.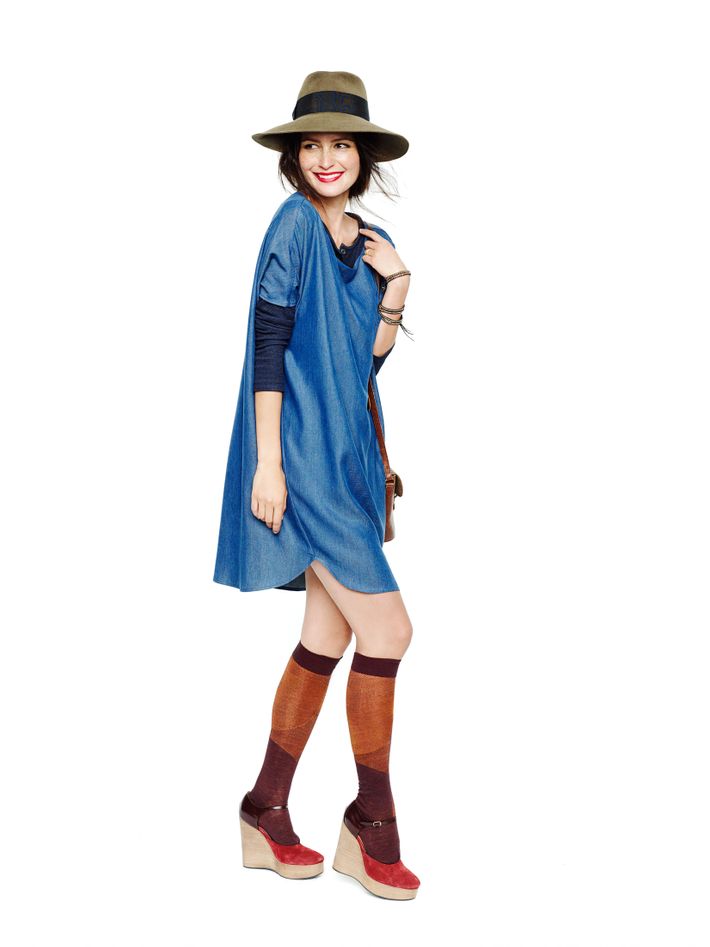 HATCHCollection, at 25 Howard Street, near Crosby Street, is open until December 5, from 11 a.m. to 7 p.m. daily.