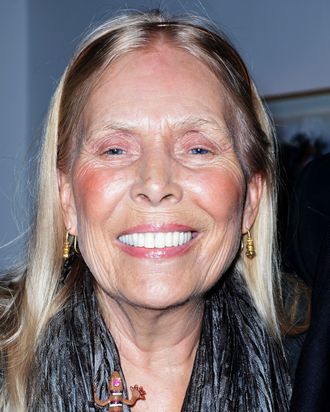 Photo: Beck Starr/Getty Images
Joni Mitchell, you just turned 70, you forever young spirit, forever old soul. You still hold the monopoly on weepy music for a certain sort of lady. Many trendy It girls of today (Zooey Deschanel, Mindy Kaling, Tavi Gevinson) are choosing you (Blue, particularly, "River," particularly) as their go-to chanteuse for ugly-crying.
Joni, you're the score for all our breakups, including hypothetical breakups, imagined solely so we could listen to Blue and emote our emotions. No regrets, coyote.