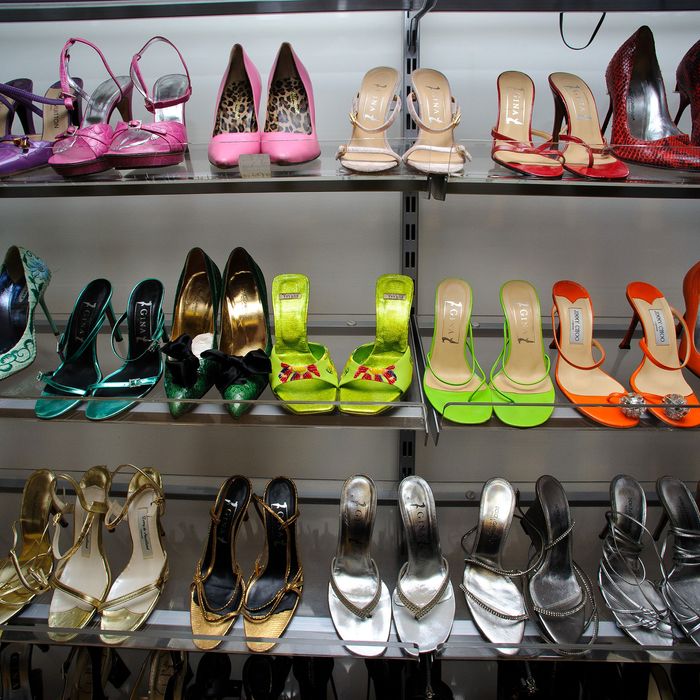 Victoria Beckham's shoes.
Photo: Ben A. Pruchnie/2013 Getty Images
Today, crowds of people lined up around the block to buy a piece of the Beckham family's wardrobe, which was sold out of a West London storefront to benefit the victims of Typhoon Haiyan in the Philippines. And in case you're wondering how many extra shoes Victoria had lying around…
And that's just the beginning. There were shelves upon shelves of Jimmy Choos, Manolo Blahniks, Christian Louboutins, and so forth, all in a size 4 (the U.K. equivalent of about a 7 in the U.S.). Prices ranged from about £25 to £250. Because of high demand, each customer was only allowed to purchase one item.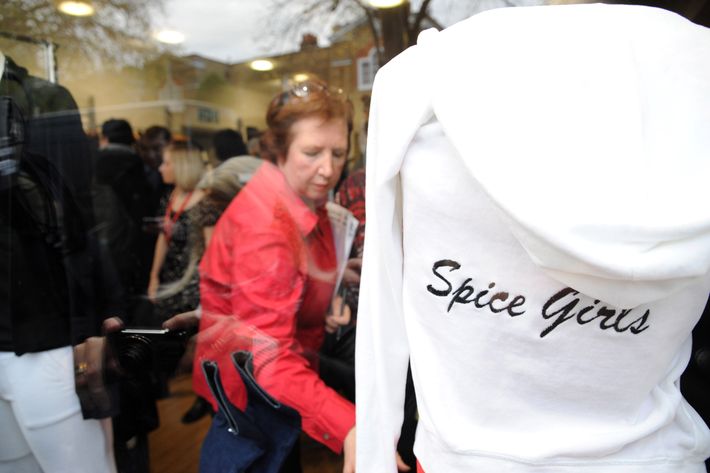 Other major highlights: SPICE GIRLS PARAPHERNALIA. AHHH.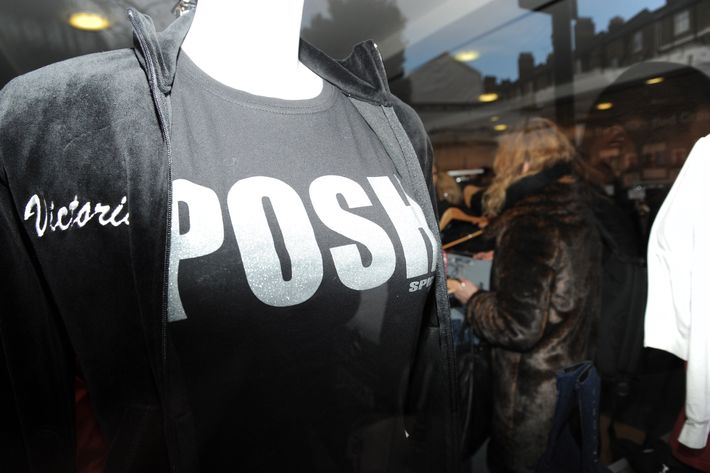 And for those who didn't make it in time to get one of Victoria's XXS dresses, David Beckham's sneakers, ties, and sweatshirts were available, too.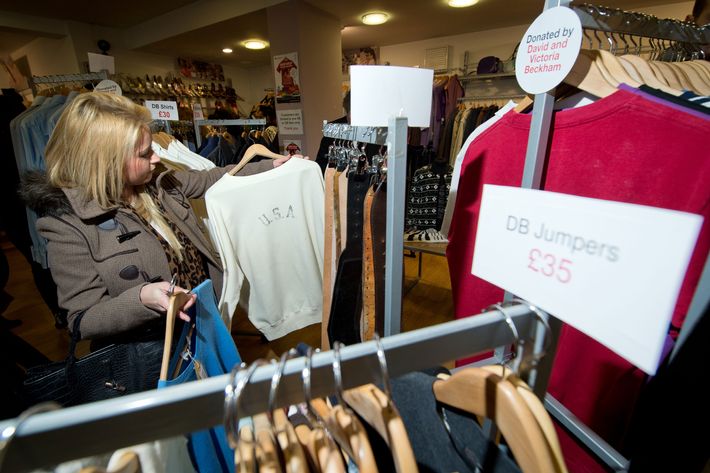 As for the heartwarming part: The Red Cross's director of fundraising, Mark Astarita, tells the BBC that the Beckhams' donation will raise around £40,000 total: "One of Victoria's dresses will buy 50 blankets; one of David's suits will buy 14 tarpaulins. It really can make a difference to people in the Philippines."