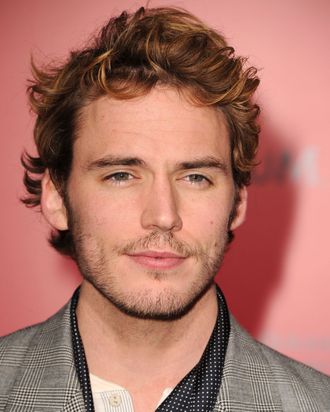 Photo: Steve Granitz/WireImage
In The Hunger Games, Finnick Odair is the sexiest man alive. He's described as blond, tan, green-eyed, with a bronze, muscled chest off of which Katniss could bounce coal dust. Most Hunger Games fan drawings depict him looking like a perma-tanned, younger version of King Triton. So the actor that won the role, Sam Claflin, had quite an expectation to live up to. So he did what any self-respecting young man would do: He worked out five hours a day. I repeat — not a typo — five hours a day.
The Independent reports that Claflin also subjected himself to an extreme diet, stuffing down the usual protein-rich, tasteless fare of "protein shakes, egg-white omelettes, and chicken and asparagus." Also, he went on a juice diet for three weeks. And that, ladies and gentlemen, is how you train if you are the sexiest man in Panem. Adam Levine, what do you do?