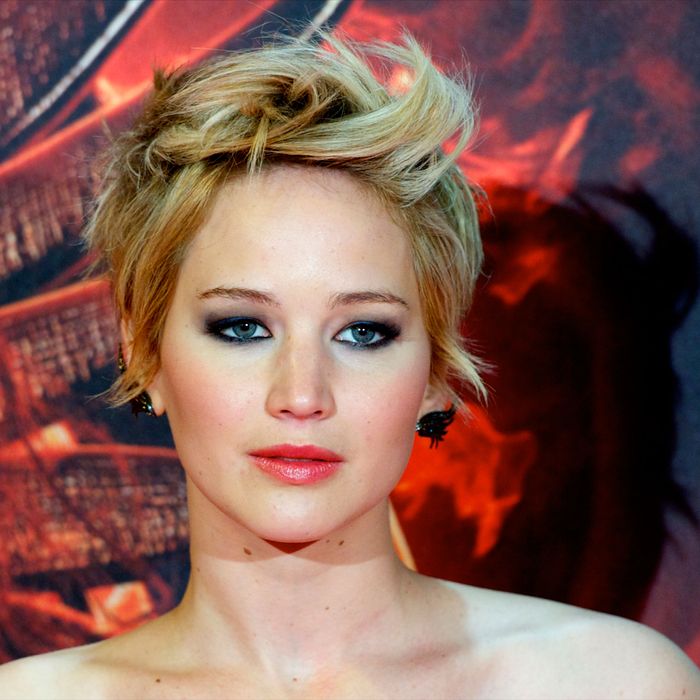 Photo: Juan Naharro Gimenez/Getty Images
For the third night of her Hunger Games premiere tour, Jennifer Lawrence wore yet another dress from her endless collection of Dior, as well as a fun new hairdo. It was like a tiny tornado landed on her head and whipped her hair into a circular pattern. Or maybe a large, slowly moving eggbeater, or an upside-down salad spinner? It looks rather wonderful, in a kooky-art-teacher kind of way.
Of course, when you add styling product to bangs, you always risk the comparisons to There's Something About Mary. We'll go ahead and take the bait so you don't have to Google it: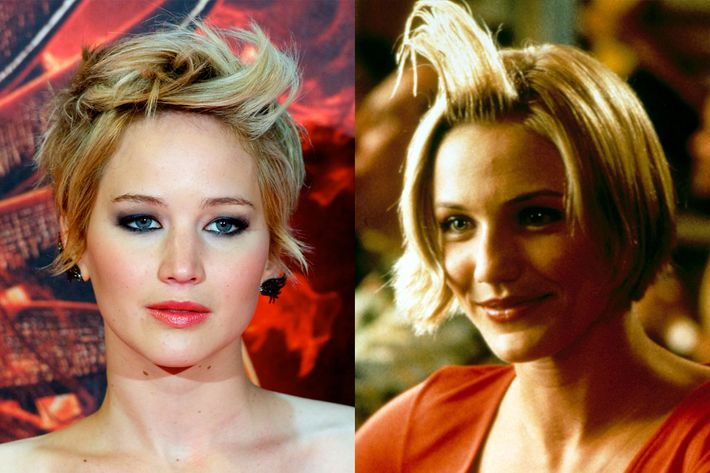 As for her dress, this is the third she's worn from Raf Simons's resort show (the one she attended in very exciting skants). Perhaps he just gave her that entire collection for this trip — except this one, because Marion Cotillard already got dibs. Today's choice is a simple, strapless navy gown with a sheer hem, so like a minidress but not quite.