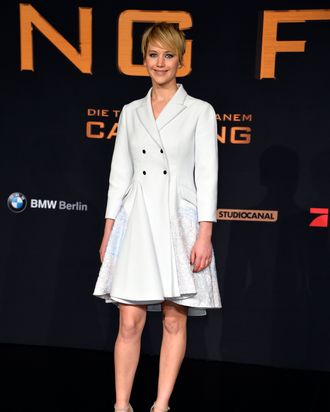 Jennifer Lawrence.
Photo: ODD ANDERSEN/AFP/Getty Images
It's day two of Jennifer Lawrence's epic Hunger Games press tour (also known as Dior's Best Marketing Tool Ever), and she's still nestled safely in the sartorial bosom of Raf Simons. Or maybe it's the other way around, at least in the case of this cream-colored, double-breasted dress from Dior's resort collection. Her hair is also starting to grow on us, no pun intended.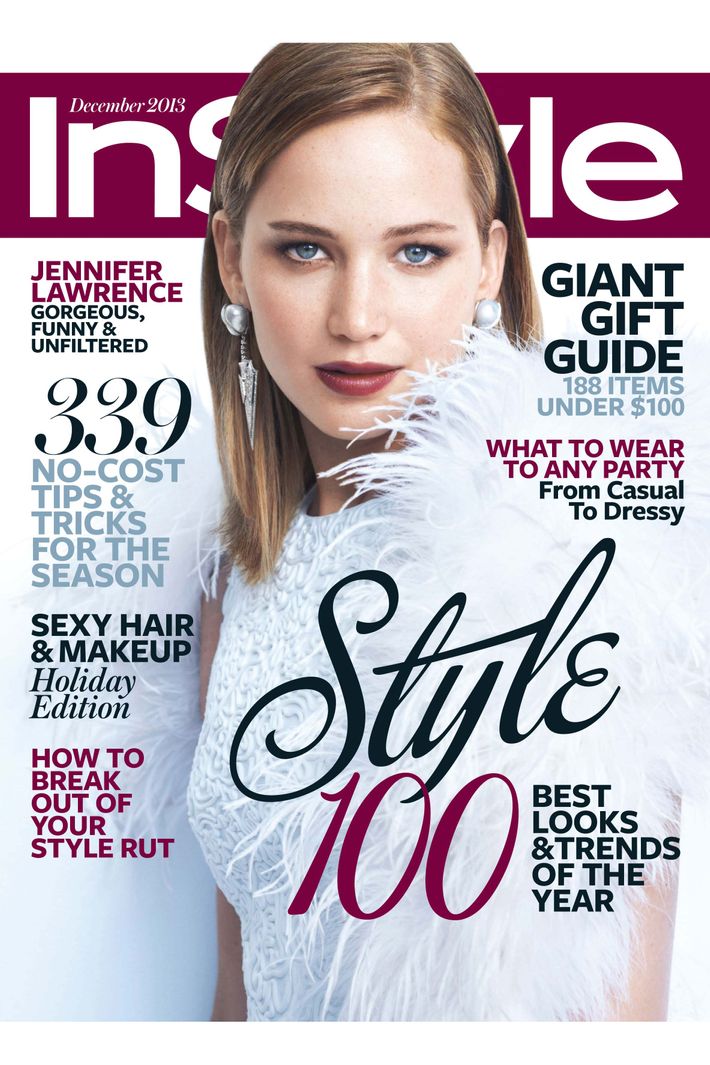 In related news, her December InStyle cover came out today, which shows the hair she described earlier this week as "an awkward, gross length" that "couldn't get any uglier." Granted, magazine covers should never be considered a benchmark for what a celebrity actually looks like (this could be a wig, for all we know), but her hair looks just fine here. Then again, perhaps there's a good reason why they covered half of it with a feathery Adrienne Landau stole.