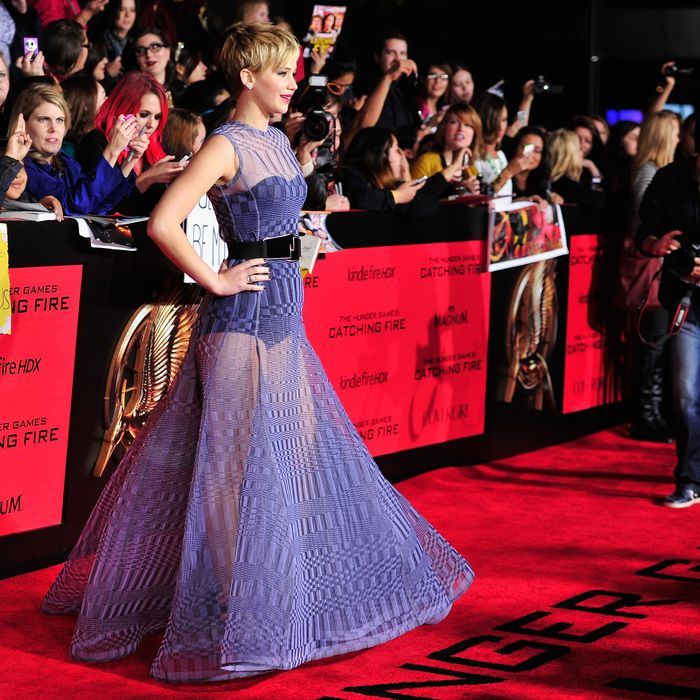 Photo: Frazer Harrison/Getty Images
After nearly a week of back-to-back red carpets, Jennifer Lawrence arrived at the L.A. premiere of The Hunger Games: Catching Fire in what was probably the most daring of all the Dior gowns she's worn so far. Totally sheer but for a swimsuit-like undergarment, it was right on par with the naked-but-covered-up trend that's been all over red carpets lately — although she was covered in fabric from the neck down, pretty much everything was visible, including her butt cheeks.
Rendered in a filmy fabric that looked either dove gray or soft violet, depending on lighting, this dress is from Dior's fall 2013 couture collection. For obvious reasons, Raf Simons made one very significant change to the runway version so that Lawrence could wear it in public.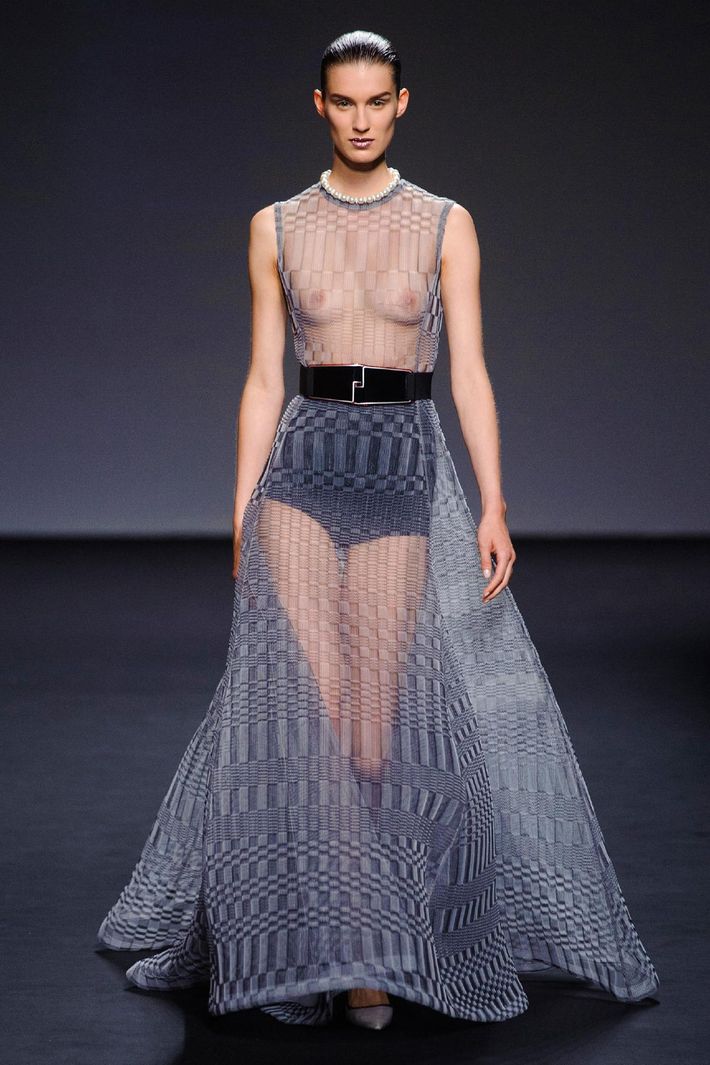 Beauty-wise, Lawrence wore pinkish lipstick and cool wing-shaped earrings. Her hair was free of swirls and swoops.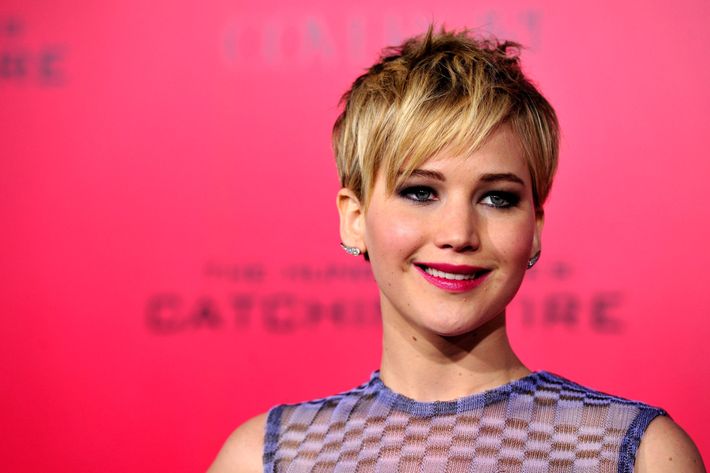 One pitfall of sheer skirts: the accessories photos wind up looking like awkward crotch shots.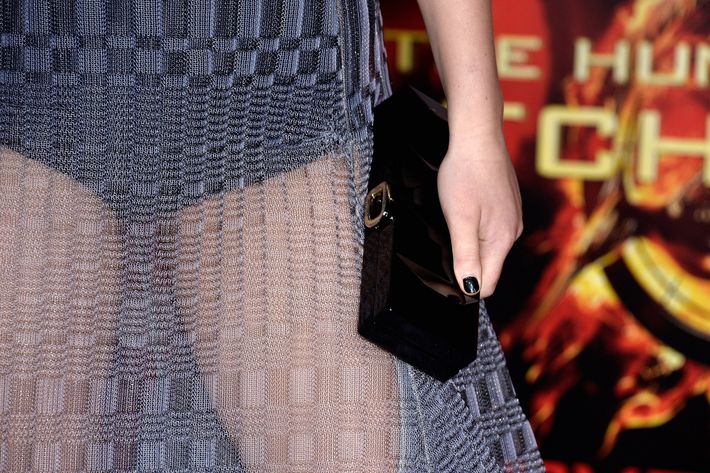 That aside, the fabric was just substantial enough that it became opaque when folded over, creating an interesting "now you see it, now you don't" effect around her legs — which were generously elongated by a pair of very tall platform heels.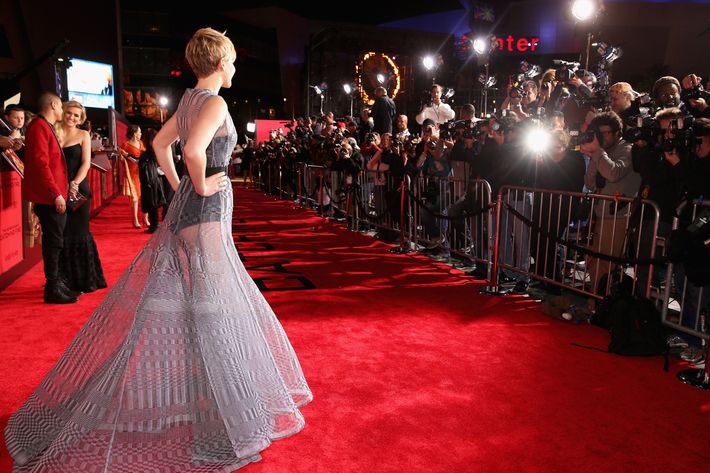 This was one of Lawrence's most memorable looks of the week, and it may be be the most sophisticated sheer outfit we've seen all year.