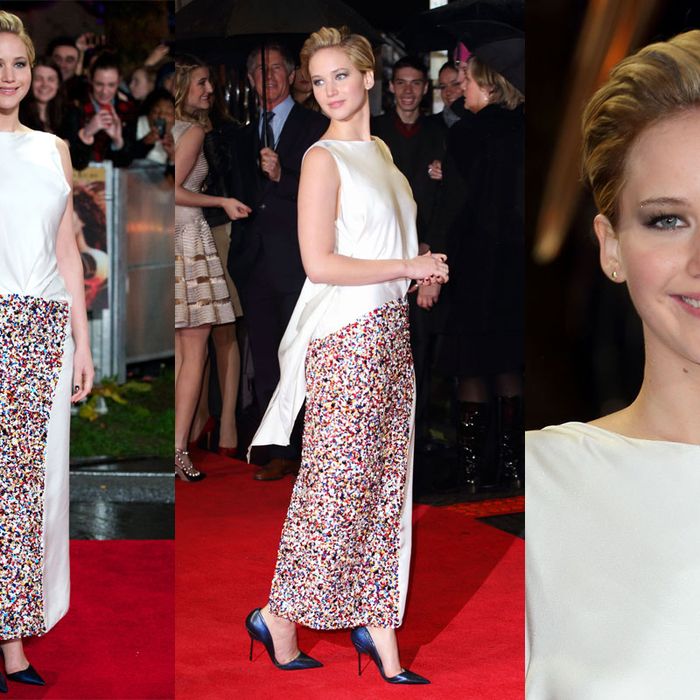 Jennifer Lawrence.
Photo: Getty Images
The Hunger Games: Catching Fire makes its world premiere tonight in London, which means Jennifer Lawrence's pixie cut is making its red carpet debut this very minute. And with fresh Dior, to boot! This drape-y, backless dress is a flattering choice, as it highlights her long, newly bare neck.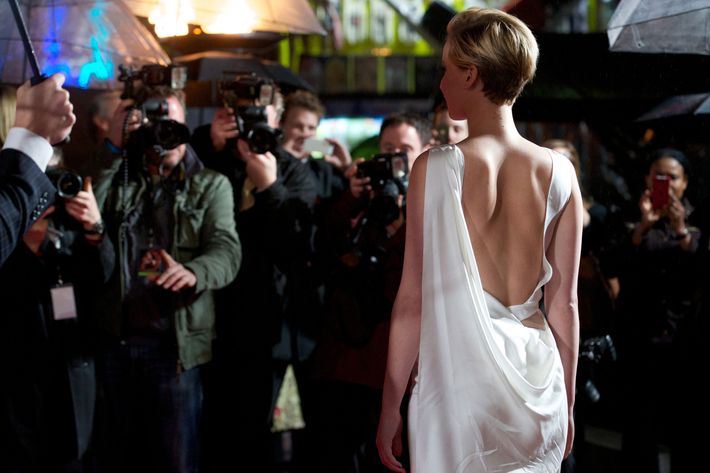 Sure, that fluttery bit is a little wrinkled, and her coif is borderline There's Something About Mary (or Tintin?), but overall, it's a striking look, and we appreciate that her hemline is short enough for us to take a gander at her shoes.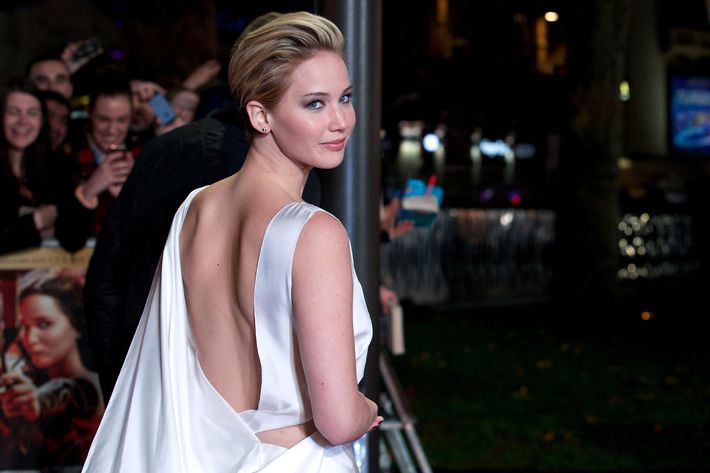 Hey, maybe that haircut isn't so awkward after all.