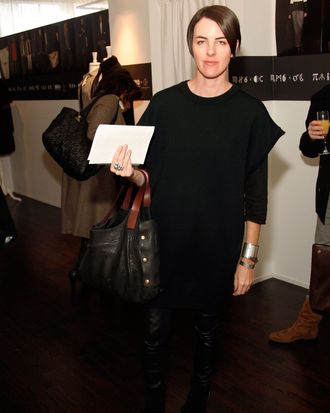 Well, that was fast: Jillian Davison is the new fashion director of Glamour, Mediabistro reports. She'll replace Anne Christensen, who resigned last week — and who will reportedly freelance for advertising and editorial clients going forward.
Davison is the former creative director of Vogue Australia, and before that held the position of fashion director at Harper's Bazaar Australia. She starts at Glamour in January.
This is the latest in Wintour's total Condé domination, shaking up many a masthead in the wake of her appointment as artistic director. Cindi Leive, Glamour's editor-in-chief, says of Davison: "She has a real vision for American fashion, and will steer our fashion coverage forward during an exciting time of dynamic growth for the brand."
Only time will tell if the change will bode well for Glamour: The title's newsstand sales were down 29 percent in the first half of this year.