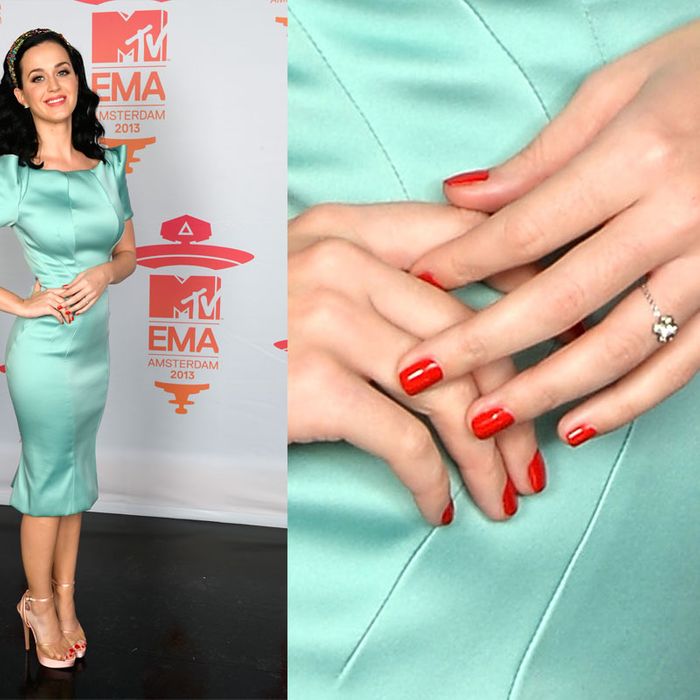 Katy Perry.
Photo: Getty Images
When Katy Perry attended the MTV EMAs last night with a small diamond ring on the fourth finger of her left hand, so much fuss ensued that someone from her camp had to make a statement to Us Weekly:
"She's not engaged," the insider tells Us of John Mayer's girlfriend. "It was just a ring that went with the outfit." (Perry's rep doesn't comment on the singer's personal life.)
People, please! If she were engaged, she'd make her announcement far, far away from Miley Cyrus, so as not to be upstaged. And celebrities have a long tradition of faking out the public with a ring on that finger. A quick walk down memory lane: Mila Kunis is not engaged. Neither is Heidi Klum. Scarlett Johannson was not engaged last February, although she is now. Ireland Baldwin and her boyfriend are still just dating. Same with Ashley Greene and Paul Khoury.
Plus, you know Perry's real engagement ring will be so much bigger than that.