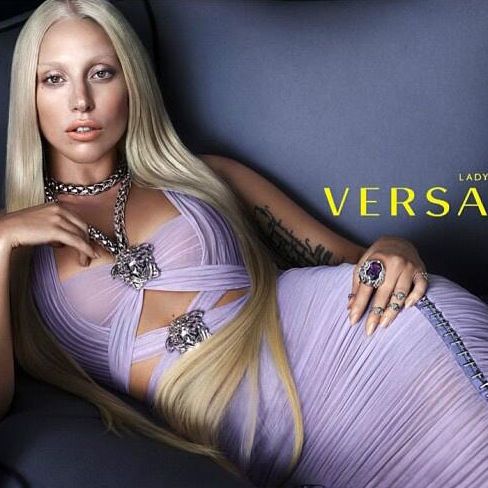 Lady Gaga for Versace.
Photo: Versace/Twitter.com
Last week, Versace confirmed that Lady Gaga is indeed the new face of the brand. But everybody knows no one is ever really the "face" of Versace, because that person is already Donatella herself. Any other spokesmodel must be content to play second fiddle, or do her best to pay homage — and that's what Gaga does in her ads, out today. She looks very glamorous, giving off that I'm fabulously tacky but I love it vibe, swathed in a silky Donatella wig and giving her very best I can't move my face expression.
But it's the accessories that steal the show. Please note that in the top picture she is literally wearing an enormous, gem-encrusted embellishment over her bellybutton, like a troll doll. This is a fruitful partnership already.