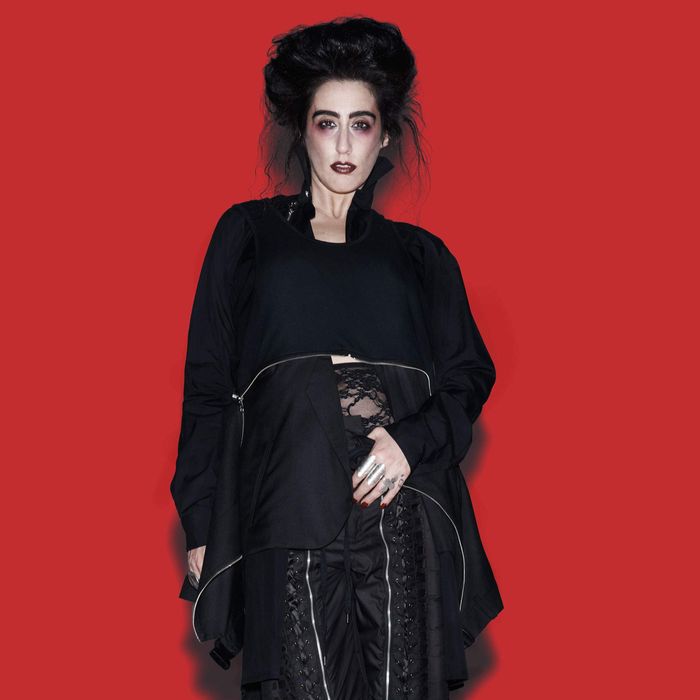 Ladyfag.
Photo: Alexandre Valerio
Last night, the W Hotel launched Casino Diabolique, a Zoolander-esque "futuristic pop-up casino" that will be open to the public through the weekend. Created by Desi Santiago, a former club kid turned creative consultant whose résumé includes sets for Louis Vuitton and the Met's Alexander McQueen exhibit, the installation will function like an actual casino, complete with blackjack tables and tarot card readers. Meanwhile, bartenders and card dealers will be dressed in custom-made outfits designed by Shayne Oliver of the much-hyped street brand Hood By Air.
In case you're having trouble imagining all of this, we have exclusive photos of nightlife queen Ladyfag, who hosted last night's opening party, dressed in five different uniforms that'll be worn by staffers. Click through and imagine her serving you cocktails. Bon weekend!
The Casino Diabolique will be open at the W Hotel, at 541 Lexington Avenue, through Sunday, November 17. It's free, but reservations are recommended.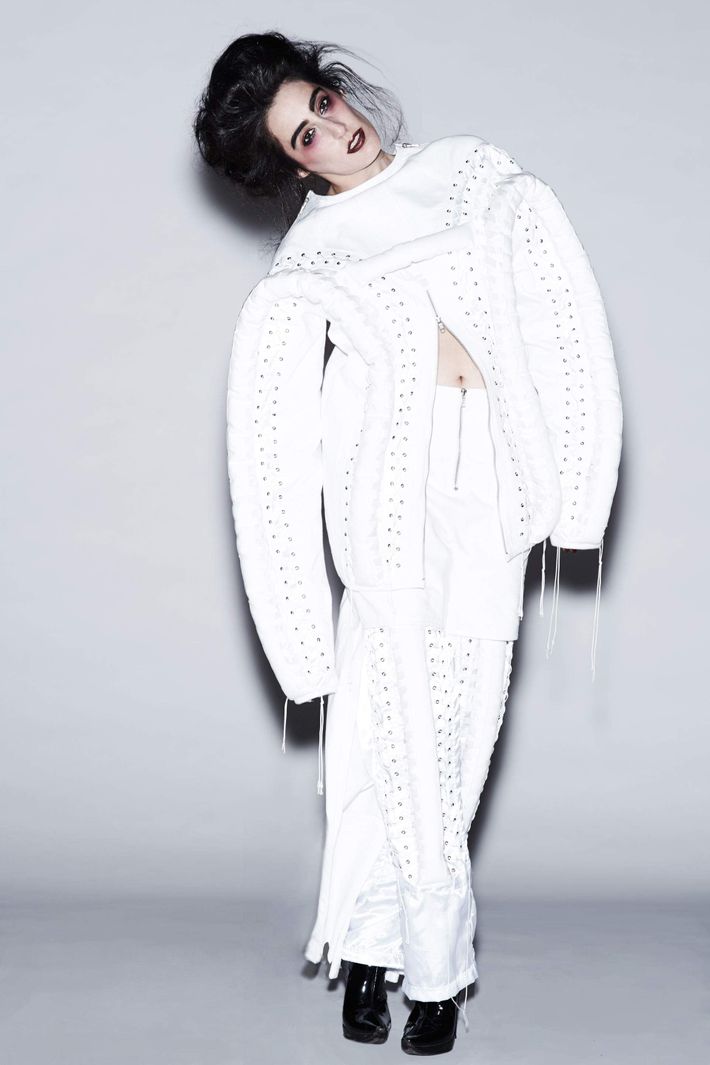 Casino Diabolique Costume Curator: Desi Santiago and Shayne Oliver Stylist: Kat Typaldos Photographer: Alexandre Valerio Hair and Makeup: Mariko Hirano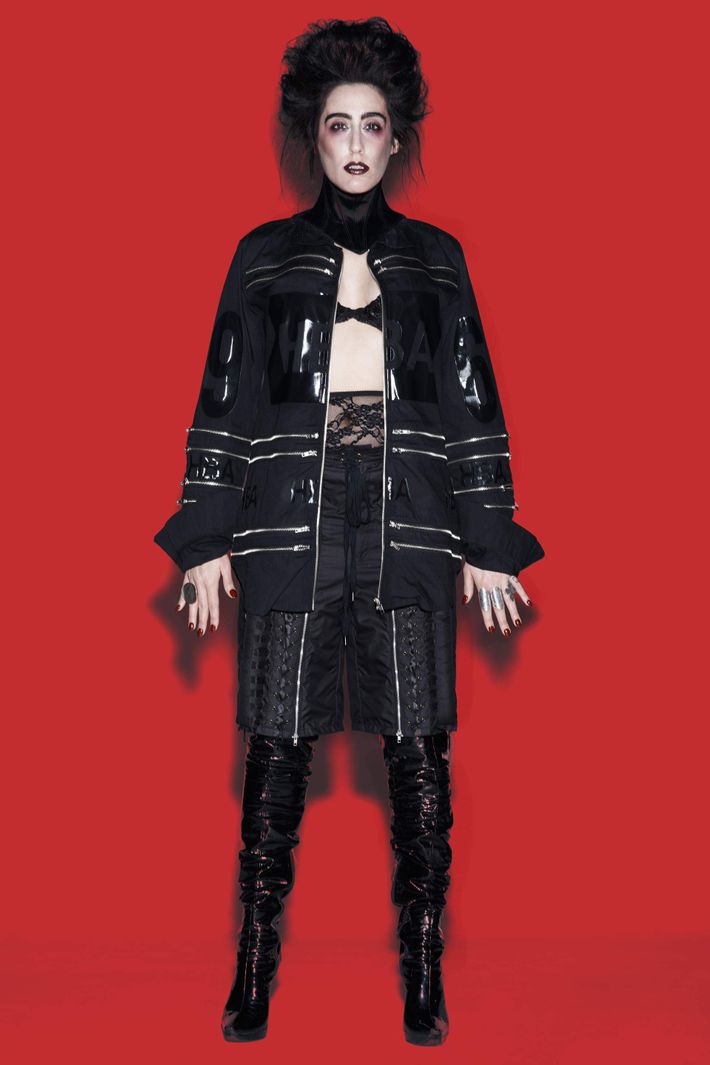 Casino Diabolique Costume Curator: Desi Santiago and Shayne Oliver Stylist: Kat Typaldos Photographer: Alexandre Valerio Hair and Makeup: Mariko Hirano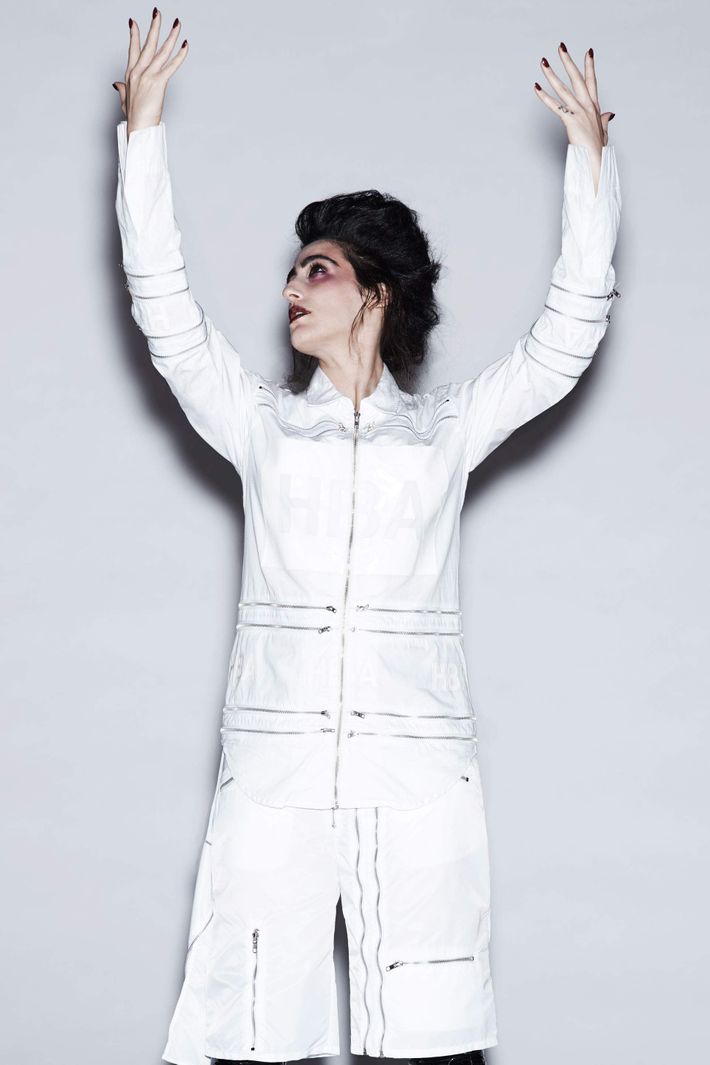 Casino Diabolique Costume Curator: Desi Santiago and Shayne Oliver Stylist: Kat Typaldos Photographer: Alexandre Valerio Hair and Makeup: Mariko Hirano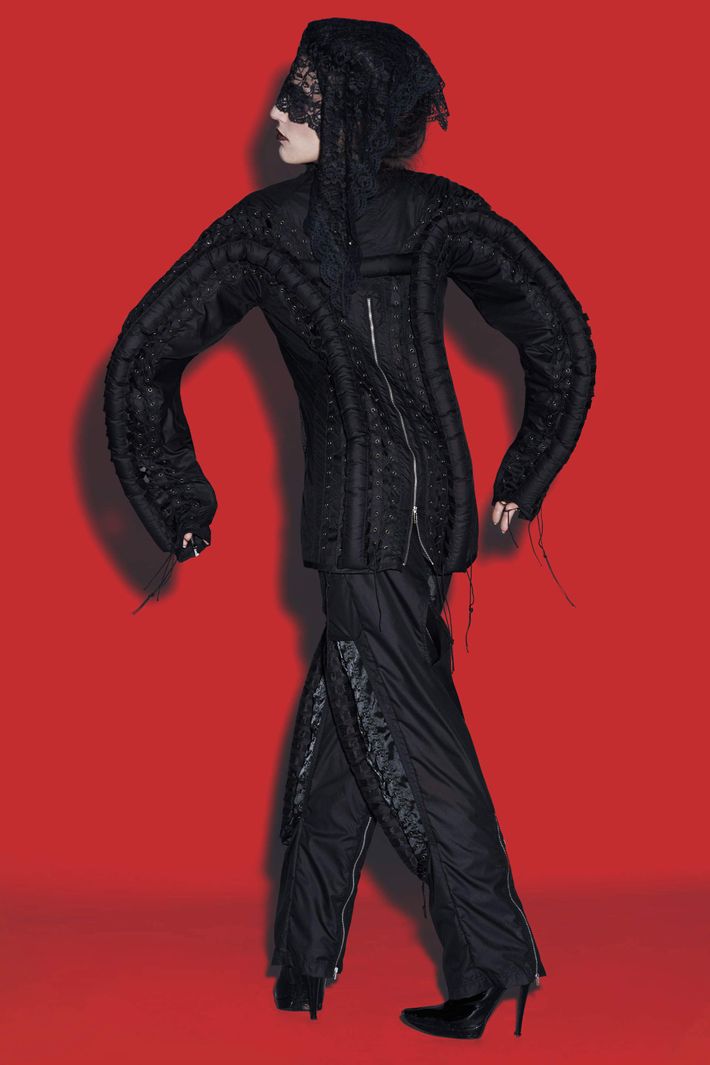 Casino Diabolique Costume Curator: Desi Santiago and Shayne Oliver Stylist: Kat Typaldos Photographer: Alexandre Valerio Hair and Makeup: Mariko Hirano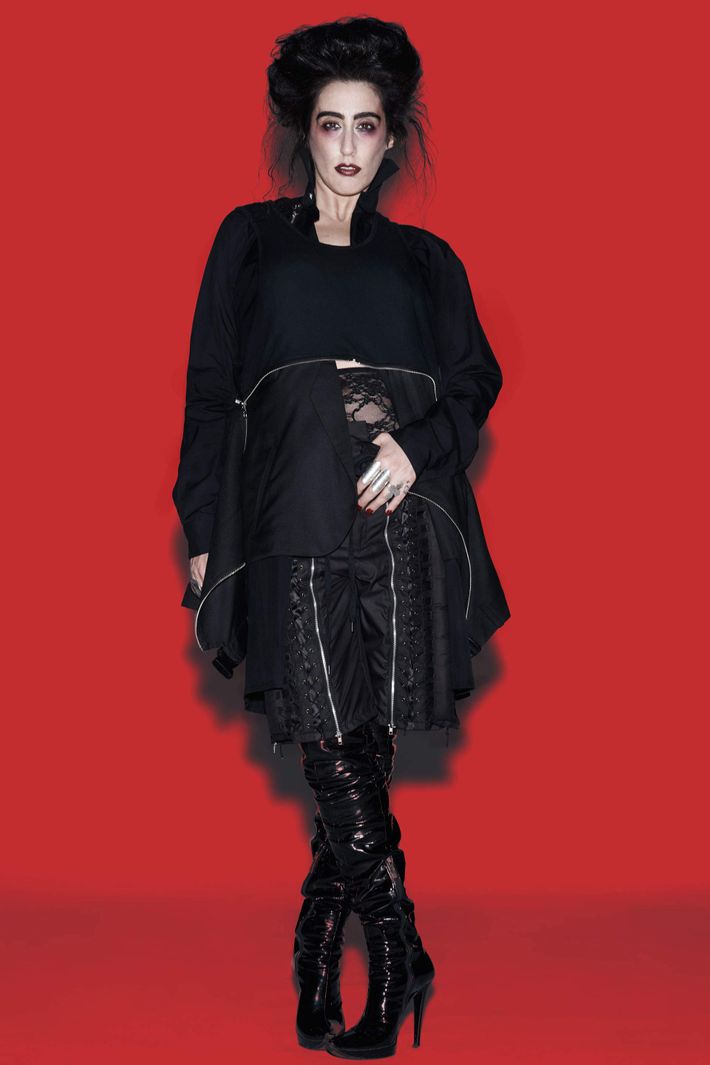 Casino Diabolique Costume Curator: Desi Santiago and Shayne Oliver Stylist: Kat Typaldos Photographer: Alexandre Valerio Hair and Makeup: Mariko Hirano