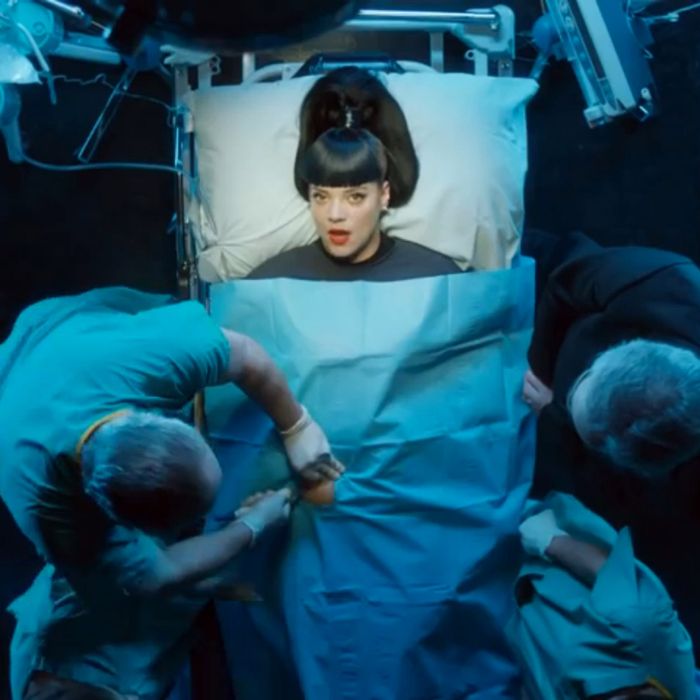 Critics of Lily Allen's objectification of black backup dancers in the video for her anti-objectification anthem "Hard Out Here" will not be surprised to hear that Allen's "hero" is Miley Cyrus. Allen said as much while listing to the Guardian some of the bitches for whom things are hard out here (after herself).  
"Dolly Parton is a bitch. Adele's a bitch. Angela Merkel is a bitch … Rihanna's an inspiring bitch, my mum, Miley's a bitch, rising. She's my hero. Kate Middleton is NOT a bitch."
Cyrus's VMA performance and "We Can't Stop" video were similarly slammed for their treatment of black women. Allen less-than-successfully argued on Twitter that hers was intended as satire.