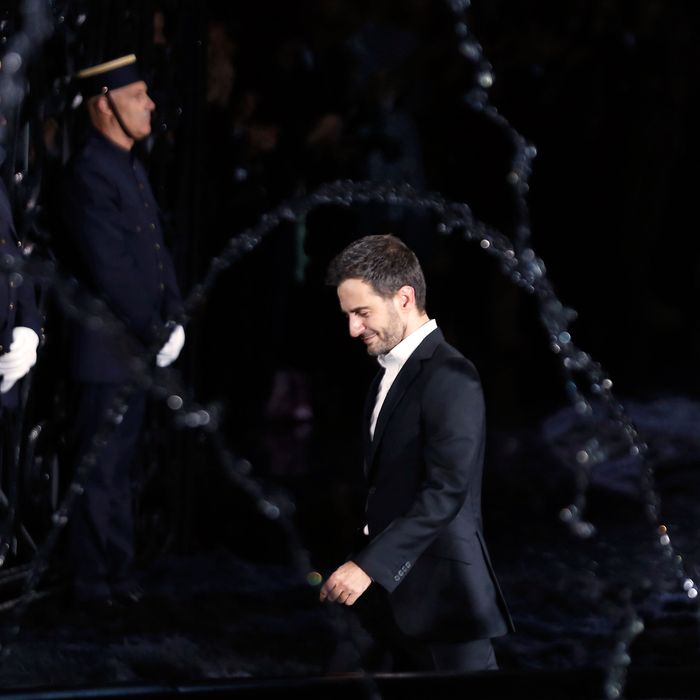 Marc Jacobs.
Photo: AFP/Getty Images
Marc Jacobs is in fabulous spirits these days. Don't be fooled by his two dark, dolorous spring collections, one of which marked the end of his sixteen-year tenure at Louis Vuitton. "I was happy as can be," he insists in his first lengthy post-Vuitton interview, with WWD's Bridget Foley. "And if I weren't OK, I would be the first to say I'm not OK. I'm not good at hiding my feelings. I'm also not good at lying. I'm very open about everything."
Other myths he'd like to eradicate: He really did not mean to drown people in their own perspiration at his latest New York show, although some people thought the sauna-like temperatures were part of his apocalyptic set. "The heat was not intentional. Suffering wasn't my intention for anybody," he tells WWD. "The Armory is incredibly hard and expensive to air condition. The whole week was super humid and super hot." But didn't his models looks so nice, all flushed and dewy?