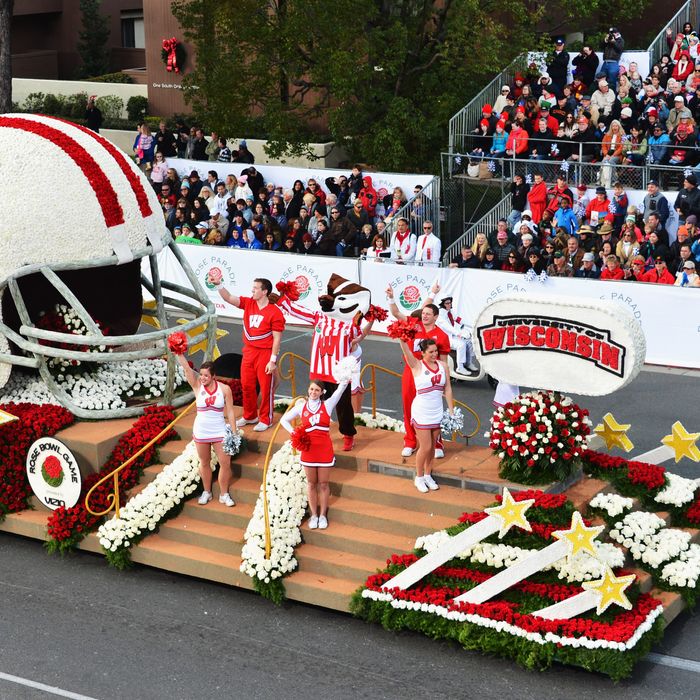 Photo: Alberto E. Rodriguez/Getty Images
I'll be the first to admit that "rape culture" isn't the most useful term. It's supposed to describe all the cultural cues that make light of rape or blame victims for their rapes, discouraging other victims from coming forward and allowing their attackers to go unpunished or to become serial rapists. (I think.) But in the hands of defensive, 19-year-old boys who don't read past headlines, "rape culture" is often translated to "ugly women cock-blocking me while ruining my favorite song." Boys like David Hookstead, a University of Wisconsin junior and the author of a now notorious op-ed arguing that rape culture doesn't exist.
In Monday's edition of the Badger Herald, he argued that rape is the fault of a small number of incorrigible people who are born evil (evidently, 73 percent of victims are personally acquainted with evil) and those who blame it on (ugh) patriarchy are self-victimizing attention-seekers. "It is unfortunate that some women feel the need to exploit anything that may be rape for publicity," he wrote. "Why are women so desperate to demonize men that they'll lie about being raped?"
By now, the op-ed has received plenty of excellent rebuttals, on campus and off. But Hookstead still merits a follow on Twitter, in my opinion, for his spirited engagement with his critics and his personal anecdotes about the source of his sexual assault expertise.
Yes, that is Ronald Reagan in his background and yes, Hookstead is a political science major. #FF and file away your faves for his first statewide run.