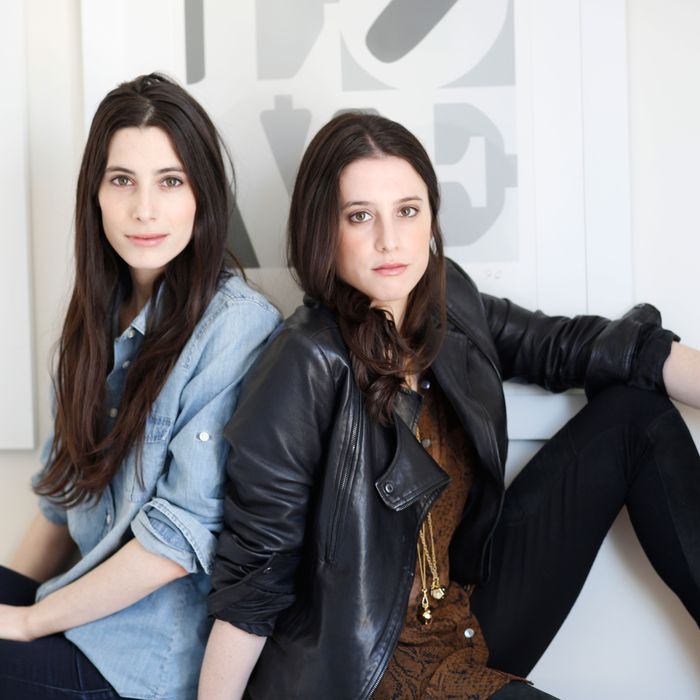 Photo: Courtesy of The New Potato
Perched at the bar at Buvette, a West Village cafe full of Francophiles and steaming espresso machines, sisters Laura and Danielle Kosann are easy to pick out. Known from their popular website as "The New Potato girls," they could double as a Rag & Bone ad, with their long brown hair, skinny jeans, and heeled booties. On their wrists are jingly charm bracelets by their parents' jewelry company, Monica Rich Kosann, which is sold at Bergdorf's and Barneys.
Laura, 24, and Danielle, 27, order cappuccinos. I do the same, because their taste is to be trusted. Back in 2011, when Laura had an entry-level position at the Showtime Network and Danielle was working as an art director, they came up with an idea for a website that would tap into the gustatory habits of interesting people — chefs, restaurateurs, fashion editors, models, and so forth. They decided to call it The New Potato, "just because it was catchy and it stuck," says Laura, admitting that sometimes they wish they'd picked something more distinguished-sounding. "Like when we were trying to explain our occupations to the customs officer in Paris," she sighed. "He didn't get it."
There's nothing the Internet loves more than to see glamorous people doing mundane things, and eating ranks high on that list. "One of the things that we were always drawn to was, What are you eating for breakfast? What are your afternoon snacks? What snacks are in your bag? What are you ordering on Sunday night for takeout?" says Laura. Danielle adds, "People might think it's a foodie site, but we are not food snobs. If you eat candy corn for lunch, amazing. David Barton told us he wished food could just come in a pill so that he wouldn't have to worry about meals. And that's fascinating!"
Armed with nothing but a concept at first, the sisters started on the ground. "I would literally walk up to the maître d' in a restaurant or ask one of the servers if we could interview the owner for a website that didn't exist yet," says Laura. The first person to say yes was Gabriel Stulman, owner of the Little Wisco restaurant group, which includes the Fedora, Jeffrey's Grocery, and Montmartre.
The next step was pure luck: Laura was on a plane, and noticed her seatmate was flipping through a lookbook for Roman and Williams, the renowned design firm behind restaurants like the Dutch, the Standard Grill, and the Breslin. He turned out to be a business associate of chef Alain Ducasse. Through that connection, the sisters got to interview Ducasse as well as the Roman and Williams co-founders Robin Standefer and Stephen Alesch. "We were able to launch with those names, and that leveraged others," says Danielle.
Another reason for the site's success is that it just looks so pretty. Danielle shoots all their subjects herself, and gets credit for its layout. "When we first started, people were sending us headshots to run with the interviews, and we were like, 'This is not going to work,'" she says. "Now, we're sticklers about managing all of our images." They've also managed to tap into the fashion crowd, which raises the eye-candy quotient; features on Hilary Rhoda, Karlie Kloss, and Jessica Alba could make any site look beautiful.
The sisters attribute their good taste — both for food and for polished aesthetics  — to their parents. Their mother, Monica Rich Kosann, is a photographer in addition to designing her eponymous jewelry line (she shot actress Kelly Rutherford for the brand's ads). Their father, Rod Kosann, was formerly the president of Anna Sui and now helps manage his wife's business.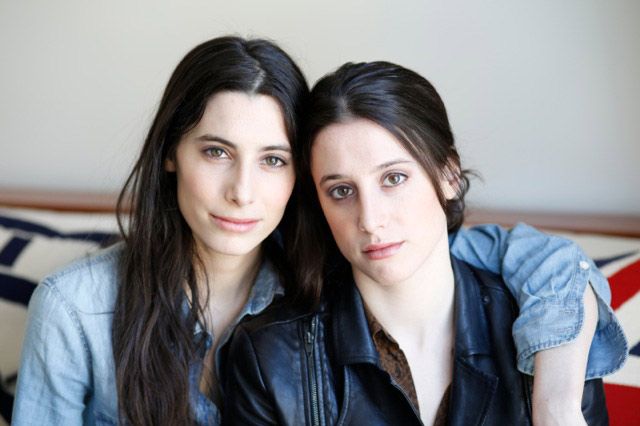 "Our parents both have an amazing eye," says Danielle. "It was a big part of our upbringing — going to museums and galleries and restaurants and traveling a lot." Laura can remember hanging out at Anna Sui's studio as a child. "I would try to copy what she was drawing," she recalls. "She'd always act impressed, even when it was just, like, a stick figure."
Running a family business can be tricky, but both sisters can't remember the last time they argued. "We have, like, little sister fights. Bickering," says Danielle. "I can't even think of an example." In terms of their individual roles, they consider Danielle the creative director and Laura the editor-in-chief. Their parents are actively involved, too. "I always say that our parents are like our board of directors. And our dad is particularly business-minded, so we usually wake up with six to ten e-mails from him every morning about digital things that are going on," says Laura.
The Kosanns quit their day jobs over a year ago, and currently work out of their respective apartments (Laura in the West Village, and Danielle on the Upper West Side). Over the past few months, their interview subjects have included the entire cast of Scandal, Michelle Phan, Graydon Carter, and Martha Stewart. They're still giddy about it all. "It's like, a gradual series of I can't believe this is my day today," says Laura. "We get to interview Martha Stewart and then I'm like, 'Did we just — ?'"
In the coming year, the Kosanns hope to expand their staff — which currently consists of just them, plus a freelance developer and a handful of interns — and possibly even get an office. They'll also continue building out their sponsored content, which comprises the majority of their income (the site has a "store" where readers can "shop the aesthetic" of different restaurants). A food-related app is also in the works. "It used to be that we were begging people to do interviews, but now we're getting approached," says Laura. "It's been a lot of work, but it's also stuff we genuinely enjoy doing. Who wouldn't want to go do a tasting on a Saturday?"
Meanwhile, Danielle managed to squeeze in her wedding at the Bowery Hotel last weekend. (They still kept the website running normally — at least one post a day, five days a week.) With the site consuming so much of both their personal and public lives, do they ever just get tired of talking about food all day, every day? Danielle smiles. "That's like asking someone who works at Vogue if they ever get tired of coats."