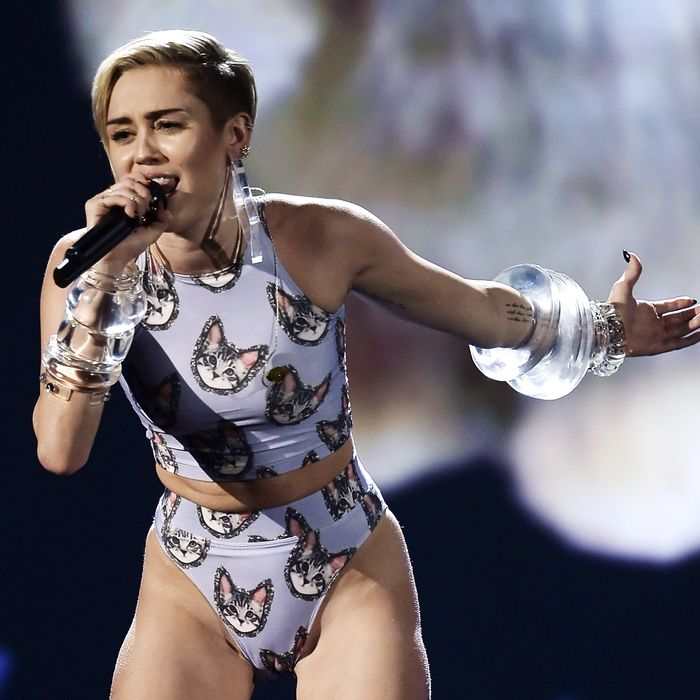 Photo: Kevin Winter/2013 Getty Images
After her AMA performance last night, it is now universally accepted that Miley basically won over the entire Internet (in a good way, not in a racial-appropriation/twerking-bear way). She sang her emotional break-up ballad, "Wrecking Ball," a song that is best suited for tearing up on a lonely, red-wine soaked night, or belting on a feelings-charged car ride down an open highway — scenarios that result in wanting to cuddle with an emotionally supportive cat.
To close the AMAs, the singer wore a violet, high-cut, athletic-style bikini from Markus Lupfer's spring 2014 collection that was covered in cat heads. The high leg is bold, but by now, it's clear that Miley is very comfortable showing us her hip sockets. Prediction: This will sell out in seconds if it's ever on ASOS.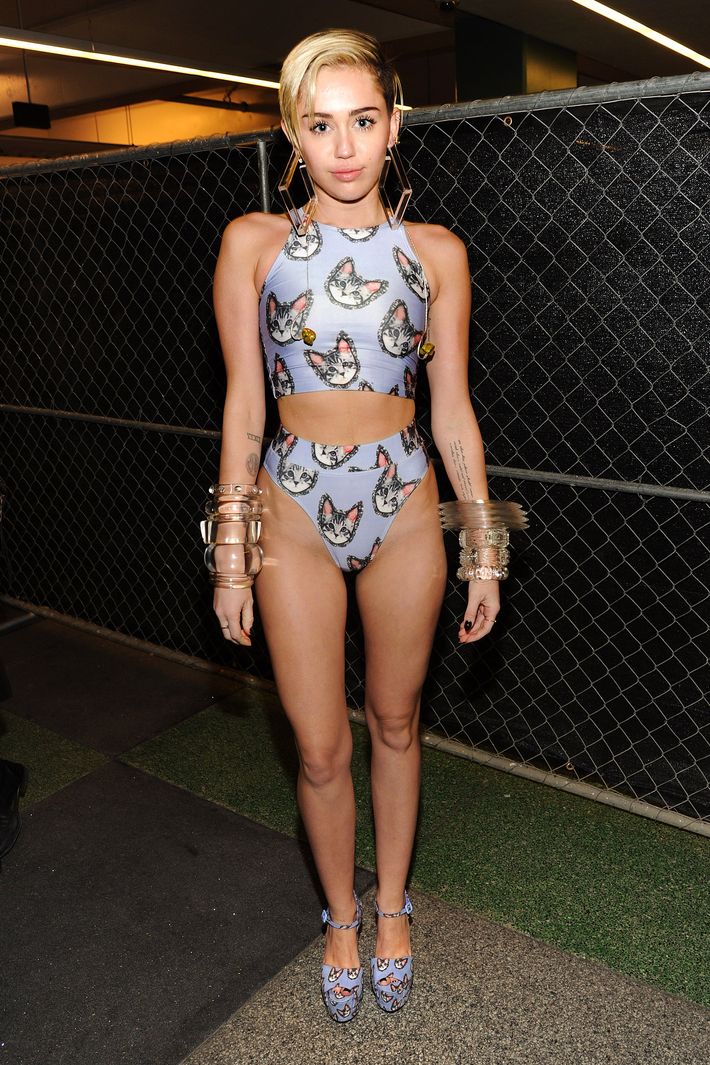 From the feline print on the bikini to the enormous, teary-eyed-cat-in-space backdrop she performed against, it's evident that Miley is embracing the au courant meme: the eternally-adored Internet celestial cat. Examples include the YouTube video "Nyan Cat," aka "Poptart Cat," and popular Tumblr sites like omgcatsinspace.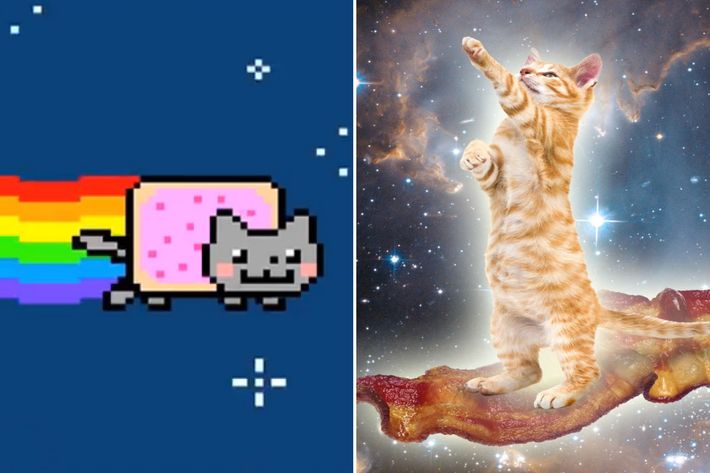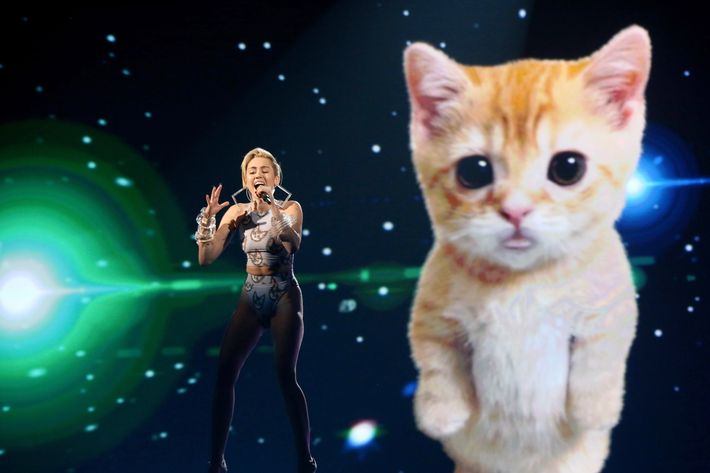 She kept her hair and makeup low-key, as is signature, but consistent with her embrace of ratchet styling, Miley went full-throttle with her accessories, selecting an abundance of oversized Lucite jewlery. (Those earrings will be to the holiday party season what the foam finger was to Halloween.)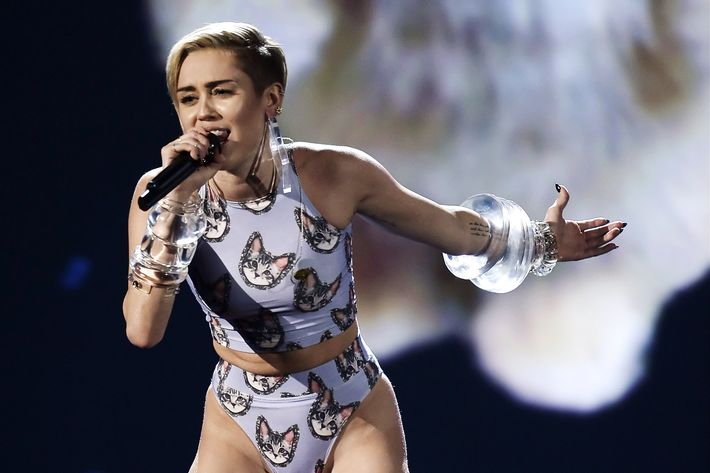 But that wasn't even her most mesmerizing moment of accessorizing. Miley went for the advanced course, wearing shoes to match the outfit. Stunning, and in step with a recent rash of celebs who love kitty-cat shoes instead of actual cats.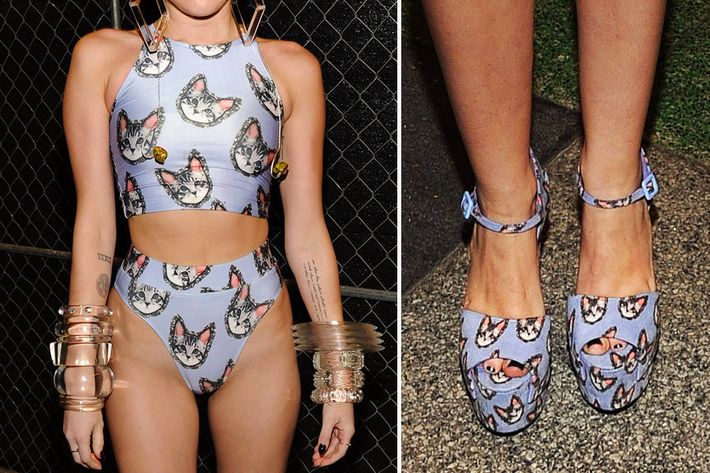 In a year of Miley Cyrus moments, this update on cat-lady chic might be her finest and most culturally relevant yet. Way to close 2013 with a me-ow.