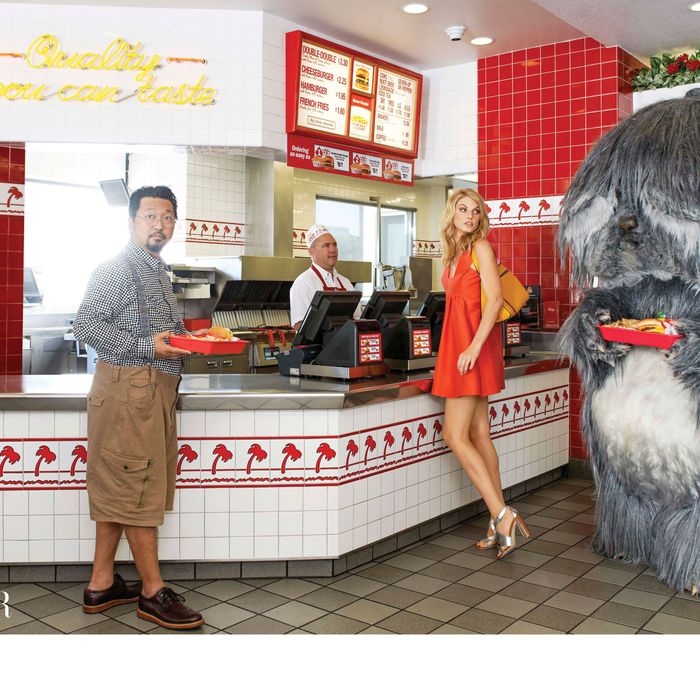 Angela Lindvall with Murakami's creature.
Photo: Jason Schmidt for Harper's BAZAAR
Harper's Bazaar has a long tradition of incorporating characters from pop culture into their fashion spreads — the Simpsons, the Smurfs, and Sesame Street's Bert and Ernie, to name a few — and their latest issue brings one of their most memorable collaborations yet. Japanese artist Takashi Murakami lent the cast of his new film, Jellyfish Eyes, to an L.A.-based editorial with model Angela Lindvall, shot by Jason Schmidt. The "monsters," whose voluminous eyelashes would make even a Furby jealous, enjoy a leisurely afternoon of dog-walking, In-N-Out, and ice cream. Lindvall even helps one creature hold his cone so he won't dribble on his furry paw.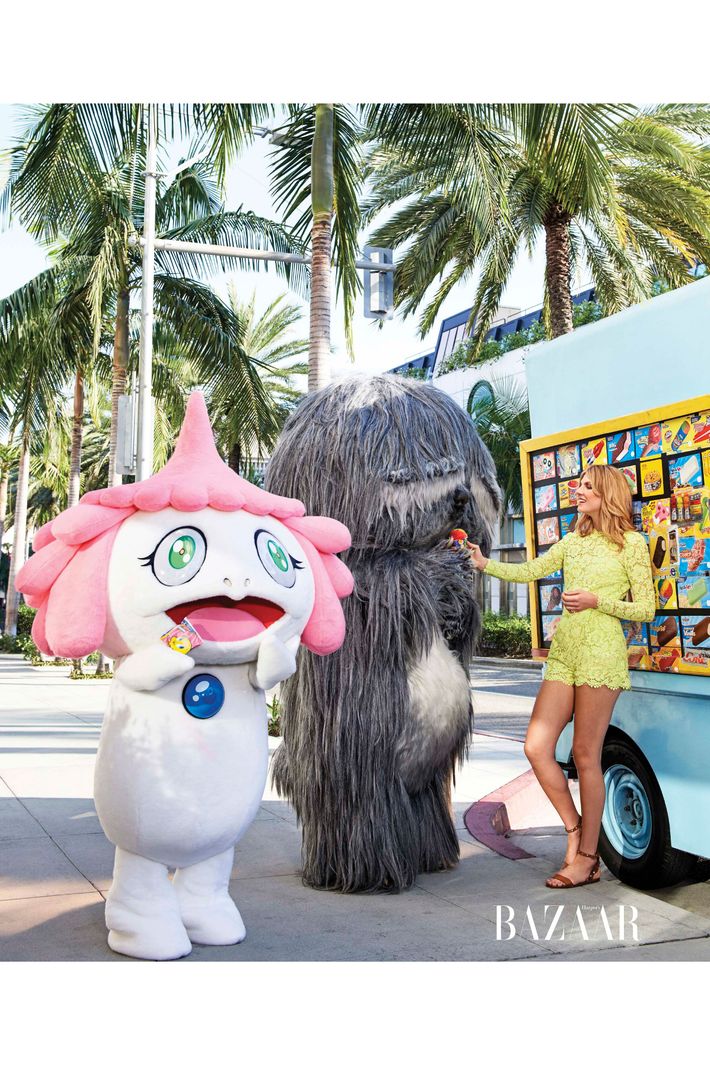 The shoot was conceived by executive editor (and newly minted Upper East Sider) Laura Brown, who asked Murakami if he'd do a collaboration with Marc Jacobs, as he did with Louis Vuitton in 2008. The answer was a resounding — and very humble — yes! "A single lifetime is not enough to express the gratitude I have to him for making it into a collaboration with such impact," says the artist. "If Marc were to ever call on me again, I would rally to the task in an instant." WELL. Furry creature–shaped MJ handbags for 2014, then?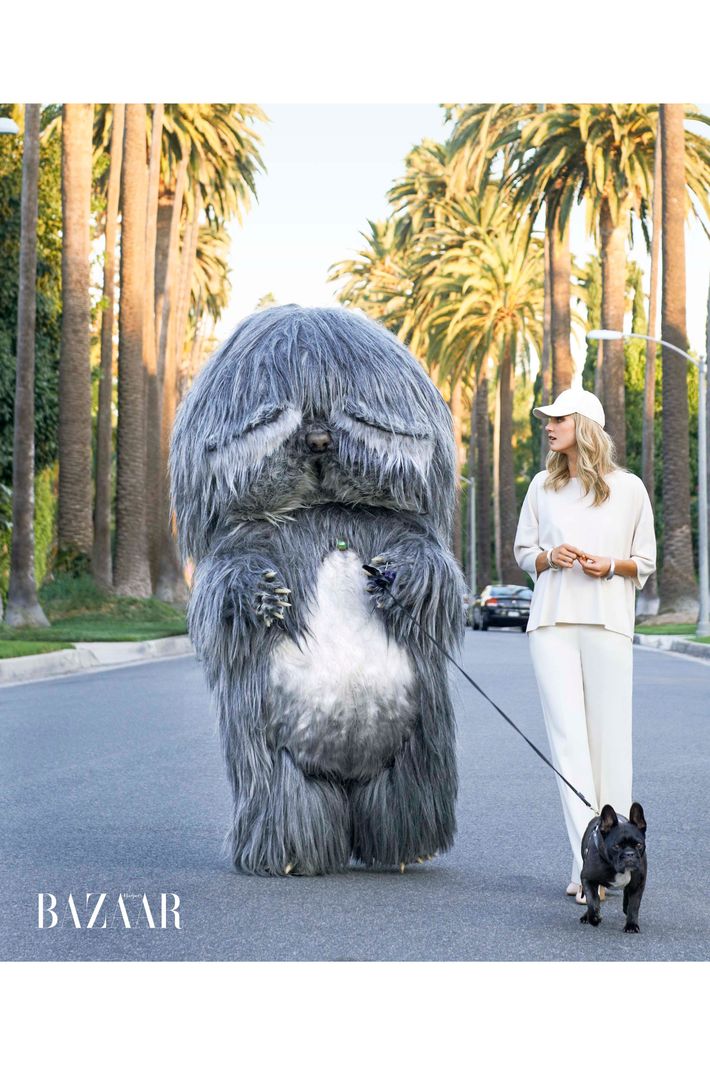 UPDATE: Laura Brown kindly answered a few of our questions about the spread.
How was this project conceived?
I've always really loved Murakami's optimism. He recently directed a new film called Jellyfish Eyes, which features a bunch of magical monsters — some big, some small. So we thought, What if we took the monsters on a day trip to L.A. (which also happens to be between Tokyo and New York)? The contrast of the creatures with the "L.A. every day" — In-N-Out Burger, The Ivy, The Standard, Rodeo Drive — is what gave it such a kick.
What was the shoot like, and who got to wear the furry outfits?
SO MUCH FUN (caps-lock required). I couldn't believe we were doing it. Tourists on celebrity tour buses passing by were very confused. We had a photo assistant in Luxor (the large furry one), and a tiny dancer in Kurage-bo (the wee pink one). We had to keep them hydrated! We are doing a dinner with Murakami and his friends at Art Basel, so I may get in a costume yet.