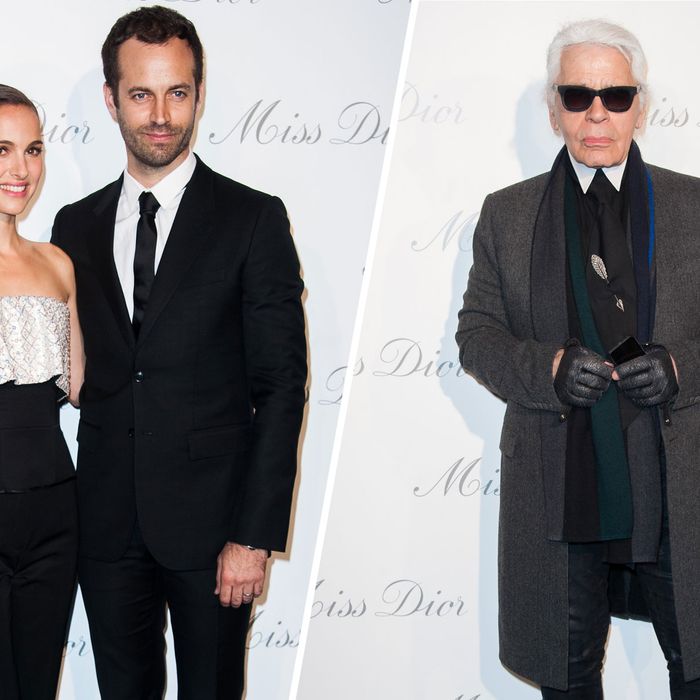 Photo: Francois G. Durand/WireImage
Last night, Dior opened an exhibition in Paris that pays homage to the house's very first fragrance, Miss Dior. Hoping to educate the masses (or at least the people who visit the Grand Palais) on its long-standing association with the arts, the brand commissioned fifteen female artists to produce work specifically inspired by the fragrance.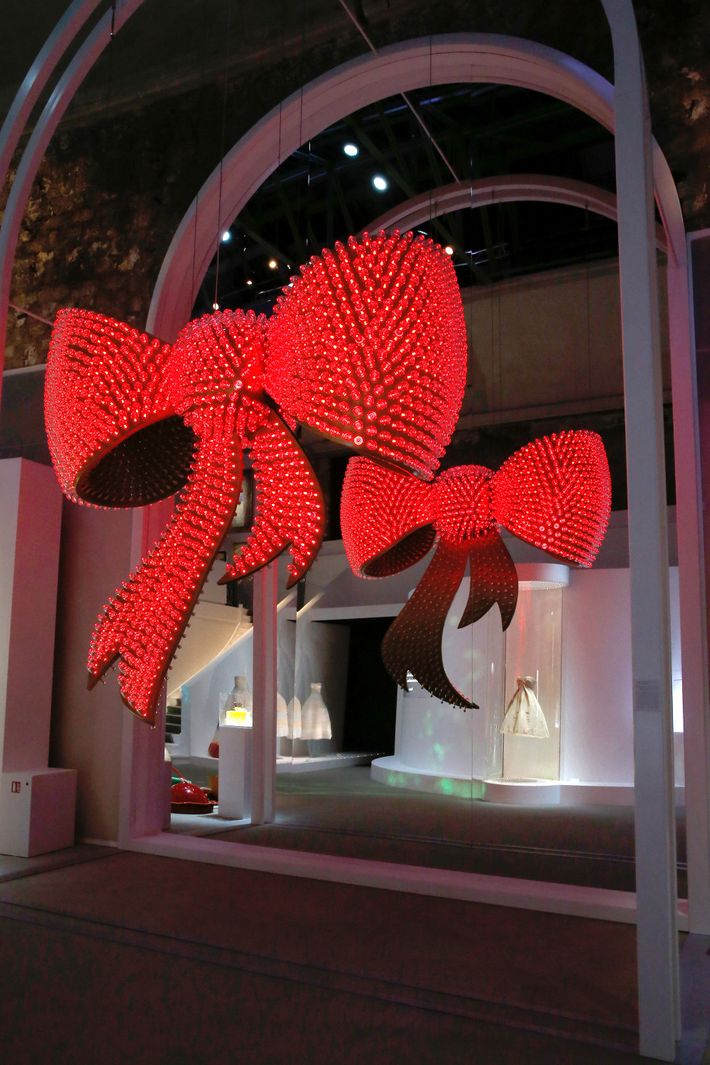 The resulting interpretations were as varied as they were abstract: American artist Polly Apfelbaum produced a rainbow-colored houndstooth rug the size of a swimming pool; Shirin Neshat directed Natalie Portman in a disturbing short film; Joana Vasconcelos constructed a giant pink electric bow. At Tuesday's opening event, the Portuguese artist wore her very own giant pink bow around her waist (LED lights not included).
Also in the exhibit are works by Salvador Dalí, Pablo  Picasso, Man Ray, and Alberto Giacometti (part of Monsieur Dior's original posse), alongside pieces from the archives. On mannequins positioned around the salon were delicate couture dresses from Monsieur Dior's time, as well as Raf Simons's more modern interpretations, such as an ebony floral-appliqué dress from his fall 2013 collection.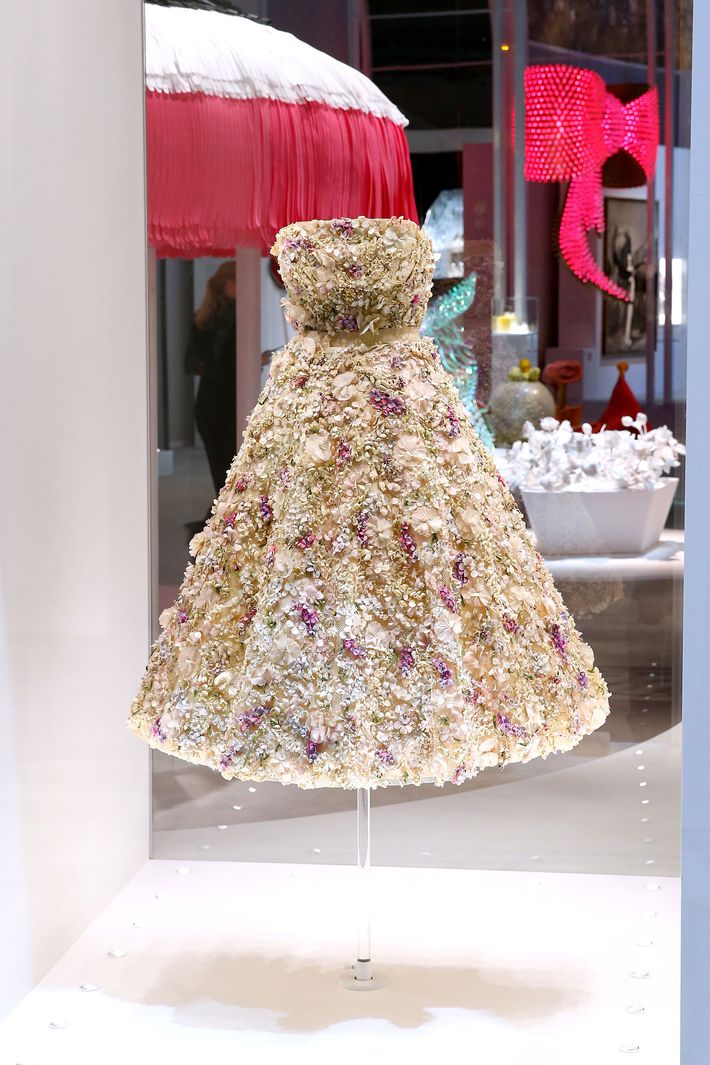 Despite my best attempts at celebrity stalking, I didn't catch a glimpse of Natalie Portman — the campaign's star (and a new Parisian transplant). But Brooklyn-based artist Alyson Shotz, whose work was on display, had met with the actress earlier in the evening: "She was wonderful. We talked right here and she was very sweet and generous, and obviously beautiful. It was exciting because I really liked Black Swan."
Shotz's skeletal-looking sculpture, Infinite Rose, is an exploration of one of the perfume's key ingredients. "I was thinking about deconstructing the rose but it's also really about change and transformation," she said of her approach. "It changes as you walk around it."