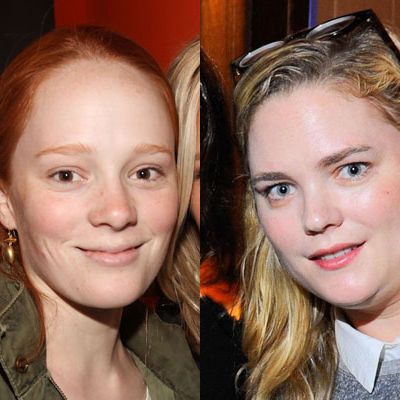 Pookie and Louisa Burch, daughters of Chris and former stepdaughters of Tory, have announced the launch of their own fashion line, Trademark. The line, described by Louisa, 24, is geared toward the recent college grad who "works in creative, not necessarily finance." It's a full collection of ready-to-wear clothing, jewelry, and accessories priced between $25 and $500. Following in the Burch footsteps, the clothes are classic Americana with a modern twist on preppy nostalgia, reports WWD.

The apple doesn't fall far from the empire tree, huh? Let's face it: Trademark is primed for mega-success, just like Chris's Tory Burch spinoff line, C. Wonder — and in fact, it's financed solely by Burch Creative Capital, his investment company. When it comes to branding and production, Trademark is also taking cues from their predecessors — ahead of its February launch, the brand already has a "shiny gold" logo and plans for a 2,600 square-foot store in Soho, designed by the masterminds behind Acne Studios and Sandro, that we're sure will rival C. Wonder's Columbus Circle wonderland in brilliant branding strategy.
But before you cry nepotism, there is one person who, surprisingly, has zero involvement in Trademark: the girls' former stepmother, Tory Burch. "She's not involved," said Pookie, 29, to WWD. "She's my stepmom and we met her when Louisa was 3 and I was 8. She's obviously been a huge source of inspiration. As we get older, the age gap closes and we become more and more like best friends than like stepmom and stepdaughter."

Sisters. Doing it (mostly) for themselves.