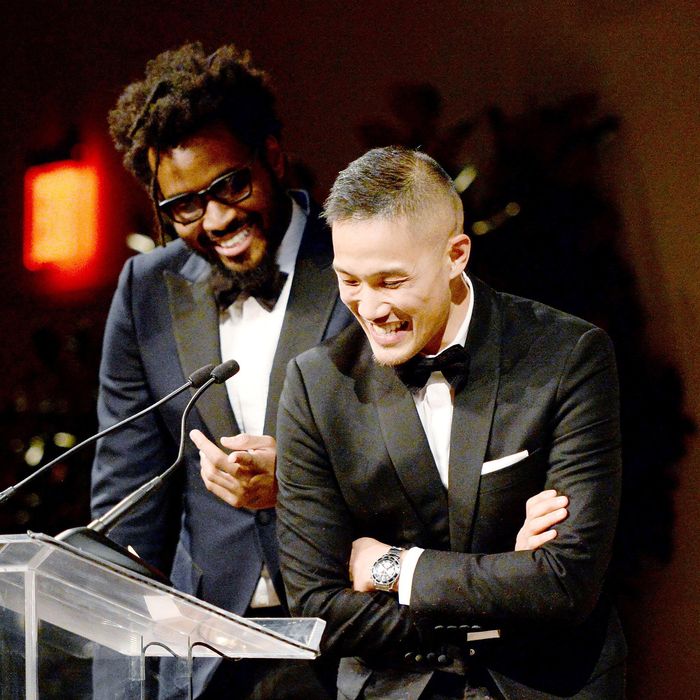 Public School.
Photo: Billy Farrell/BFANYC.com
Dao-Yi Chow and Maxwell Osborne, the designers behind New York-based menswear brand Public School, took home the 2013 CFDA/Vogue Fashion Fund prize of $300,000 last night. Between this and their Swarovski Menswear Award at the CFDAs in June, they're having a doozy of a year.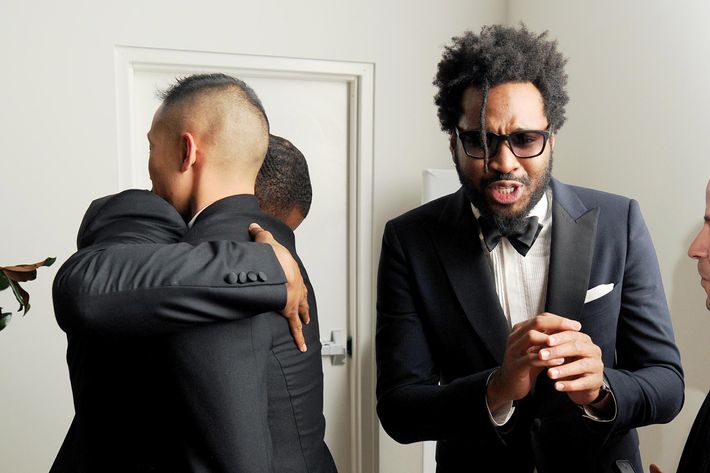 Chow and Osborne, who met when they were both working at Sean John in the early aughts, told the Cut in July that they're hoping to expand to womenswear soon, and this prize money will certainly help bring those plans to fruition. Either way, they're 2013's most buzzed-about young label, and now they've got the resources to live up to their hype.
Bonus: A photo of Osborne with Andre Leon Talley, the fairy godfather of fashion. With his blessing and the CFDA's money, the sky's the limit.