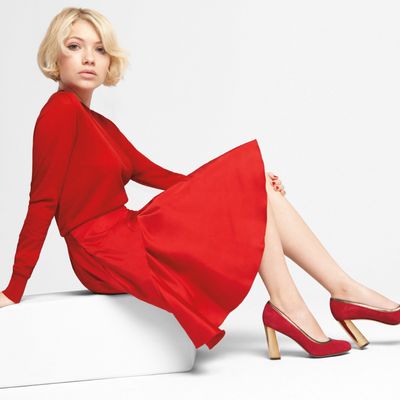 Tavi.
Photo: Courtesy of Cole Haan
Tavi Gevinson, child blogger and fashion expert turned feminist media mogul, is now a face of Cole Haan's holiday campaign. And how glamorous she looks! With her blonde bob, arched eyebrows, and cherry nail polish, she resembles a younger Michelle Williams, particularly during the My Week With Marilyn era. And that red outfit looks adorable, but also rather sexy, in a hot librarian kind of way. (Those gold heels do help.)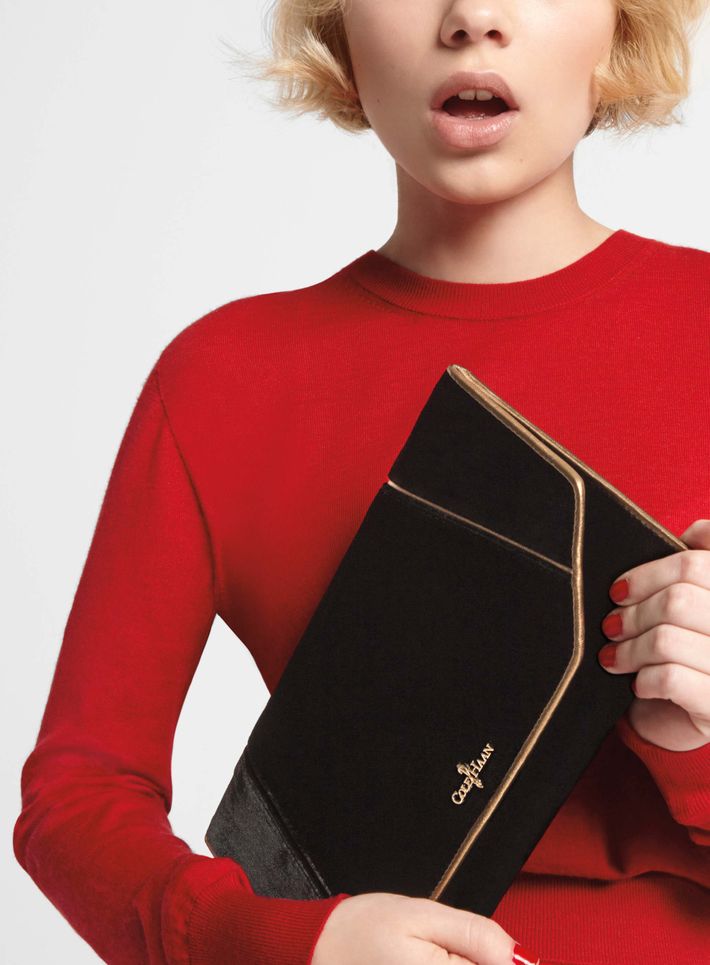 So how did Cole Haan coax her onboard? True to the campaign's "talented and gifted" theme, the ads feature several other wunderkinds as well, proving that as soon as you get one or two interesting people involved in a project, the rest will follow. Here's the full lineup:
Unlocking the Truth, a heavy metal band made up of three 7th graders
Celia Rowlson-Hall, a filmmaker, dancer, and choreographer
Gregory Haney, a Broadway actor
Edward Song, founder and owner of the food truck Korilla BBQ
Danai Gurira, actress and playwright
Cesar Vega, coffee entrepreneur
So, a group just random and weird enough for Tavi to feel like she's not selling out by joining them! And let's not forget, this is the same brand that put the glorious China Machado, a Pulitzer-prize winner, and an astronaut in their last campaign, so she's in very good company.