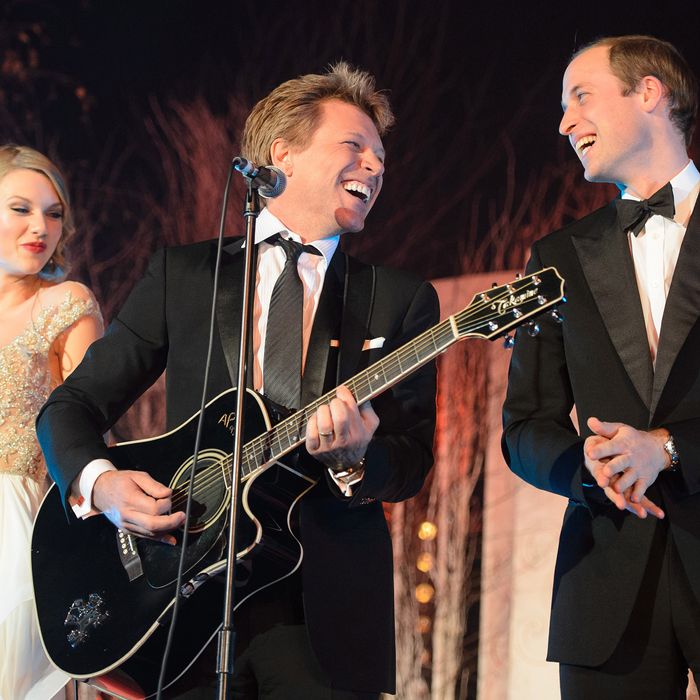 Taylor Swift, Jon Bon Jovi, and Prince William.
Photo: Dominic Lipinski/AFP/Getty Images
Last night, Prince William sang onstage with Taylor Swift and Jon Bon Jovi, providing heartwarming pictures and video that'll give families across America plenty of neutral material to fill awkward silences at Thanksgiving tomorrow. The only thing missing from the evening was Kate Middleton, who was home — or really, just a few buildings over at the palace — tending to four-month-old Prince George. But Swift did her utmost to fill the duchess's shoes, dressing in a princess-y white Reem Acra dress and, most notably, a clutch by Jenny Packham, one of Kate's most beloved designers. (Packham designed Kate's famous post-birth dress, among many other notable outfits.)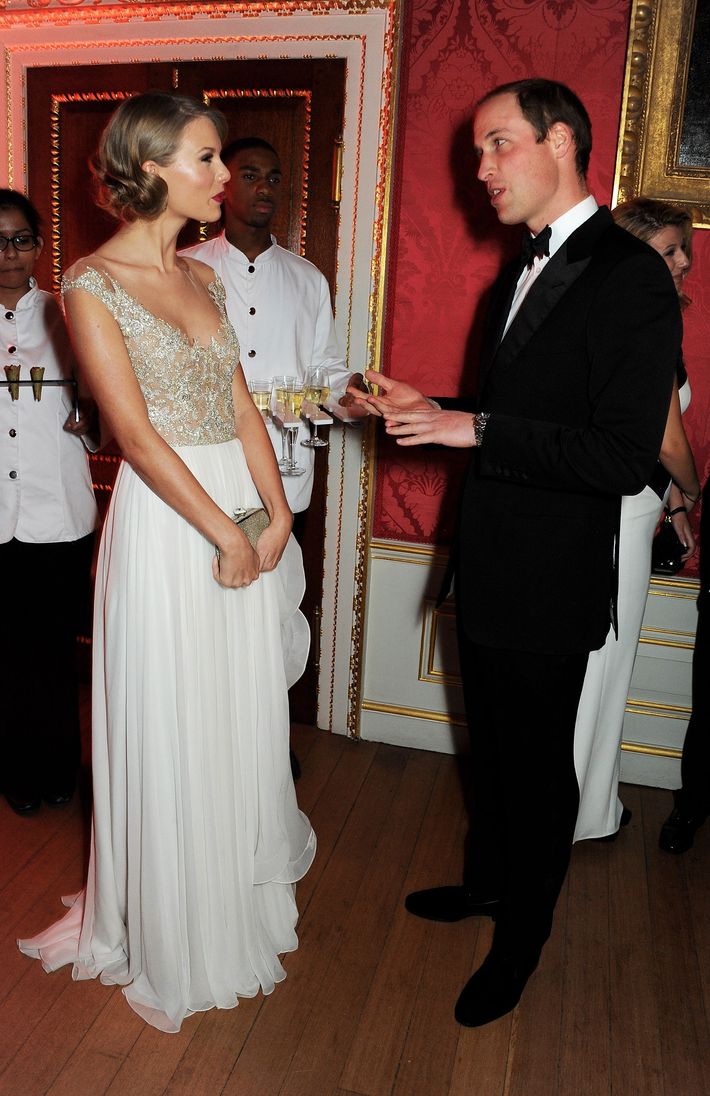 This can't be a coincidence. Swift even held the purse in front of her stomach, the same way Kate always holds hers. Surely Swift was laying the groundwork for a future meeting, or even a clandestine post-concert visit? After all, no one appreciates the power of subtle sartorial messages better than Kate. They're probably texting each other right this minute.