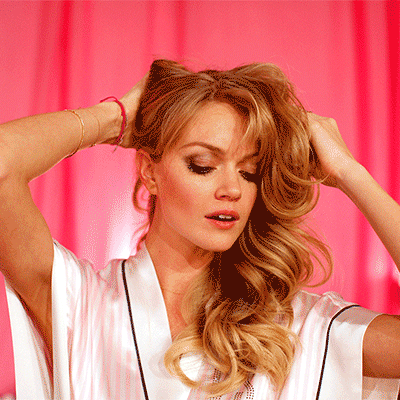 THIS is what you've been waiting for. Heretofore, most reports of the backstage atmosphere have been pretty tame. I mean, I wrote about quinoa only yesterday in my backstage beauty report. But surely the Sexiest Show on Earth has more to offer backstage? It does — and we have the evidence in GIF form. Clint Spaulding, our intrepid GIF creator and photographer, was on the scene (tough job) to find out what goes on in between those bites of quinoa. And the result: bears, kissy faces, Cara Delevingne cuteness, and (beauty) porn.
How Victoria's Secret models relax in their downtime.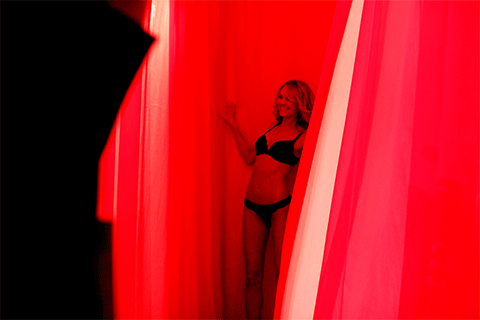 Lindsay Ellingson hair porn. My beach-wave fatigue may be over.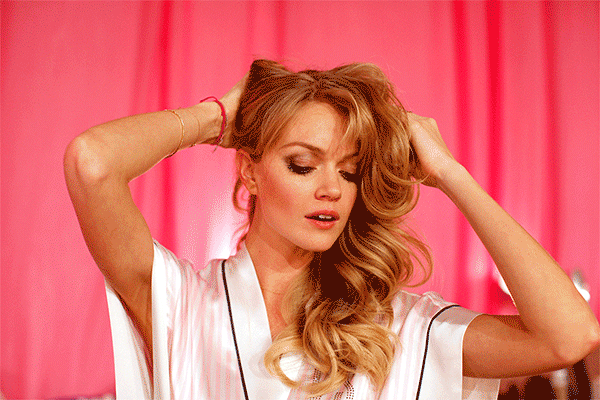 Now we know what (or who: Jourdan Dunn) makes Cara Delevingne smile. And that Cara's eyebrows go up when she grins.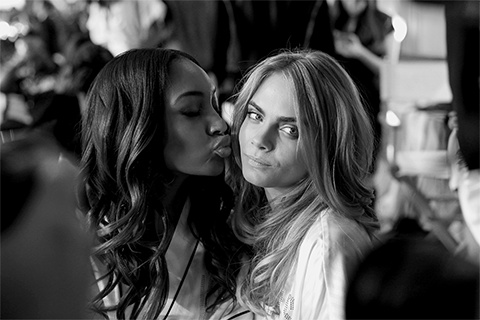 Some bunny (Monika Jagaciak/Jac) loves Caroline Brasch.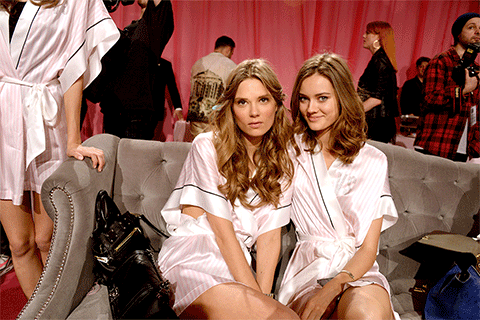 Alessandra Ambrosio demonstrates how to take a proper selfie.