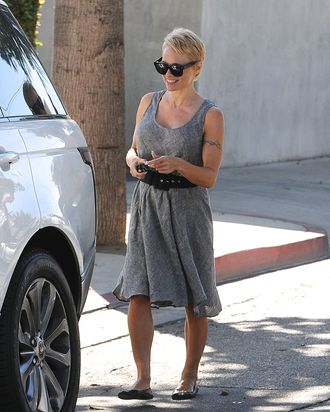 Photo: V Labissiere / Splash News
It's official: Pamela Anderson is a member of the Pixies. Joining the "band" of celebrities who have cut off their hair at some point, to indicate something to the world, she follows in the footsteps of Beyoncé, Emma Watson, Michelle Williams, and most recently, Jennifer Lawrence. Appearing on The Ellen Degeneres Show on Thursday, the gamine Anderson explains the reason behind her recent pixie chop.
Us Weekly reports that the decision was twofold. First, she was running the marathon and thought the short hair would be easy to manage amidst the challenge of running 26.2 miles, an experience she compared to "giving birth."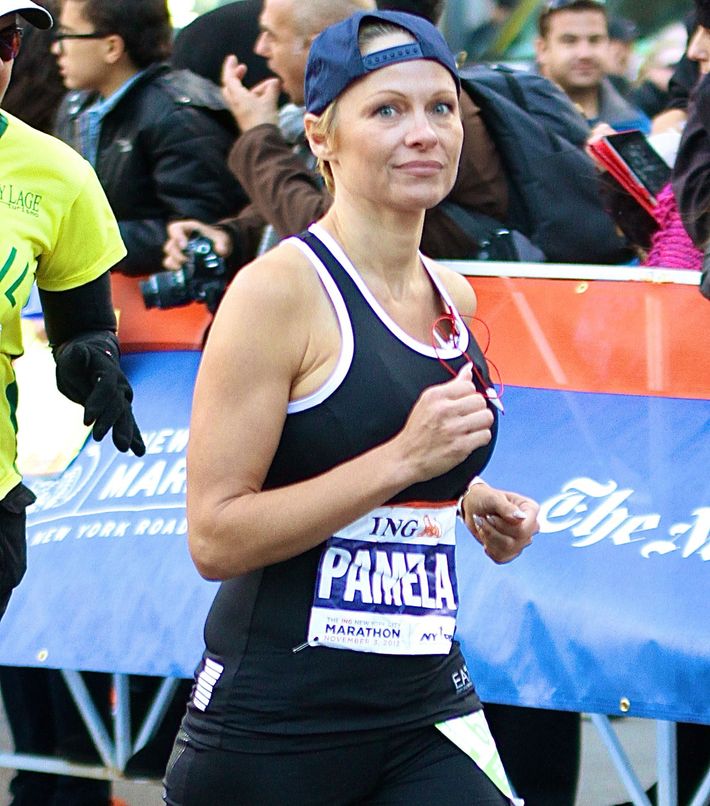 And then there was the life her hair had led:
I just thought, you know, my hair had had a life. And I wanted to kind of put that behind me and start fresh.
And what a life her hair has led. I mean, the on-off-again drama when she was on Dancing With the Stars Season 10, All-Stars and Dancing on Ice Season 10 was whew, exhausting to follow. So now, Jennifer Lawrence, we are just waiting to hear from you.