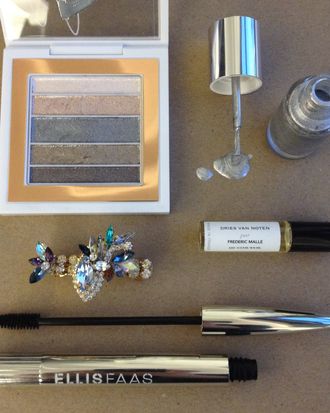 Whether your New Year's Eve plans involve avoiding Uber surge pricing or partying with @badgalriri at the 40/40 Club, it's a time to experiment with all manner of sparkle and polish in your beauty look. The Cut put together three varieties of New Year's Eve kits to face 2014: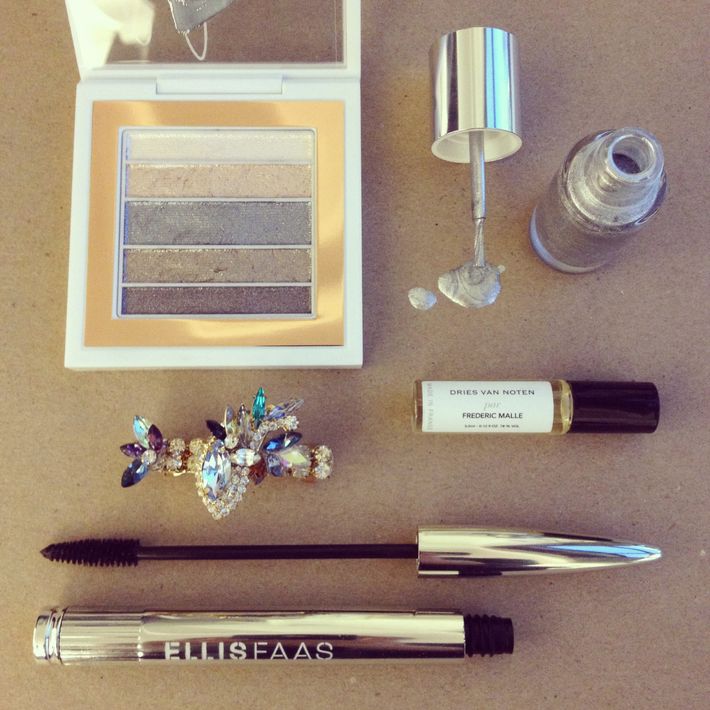 New Year's Eve Kit No. 1: Sparkler
RiRi Hearts MAC Veluxe Pearlfusion Palette, $44: You are actually partying with @badgalriri at the 40/40 Club. Everyone's new BFF, Cara Delevingne, may or may not show up.
Elis Faas Mascara, $34: Smudgeproof, fluttery lashes.
Clinique Nail Enamel in Strappy Sandals, $16: Chromelike polish.
Erickson Beamon for Beauty.com, $115: A hint of flapper sparkle in your hair.
Dries van Noten for Frederic Malle, $265: How to do a vanilla-scented fragrance that doesn't smell cheap? Add sandalwood, patchouli, Frederic Malle, and Dries van Noten's Nordic-inspired design aesthetic.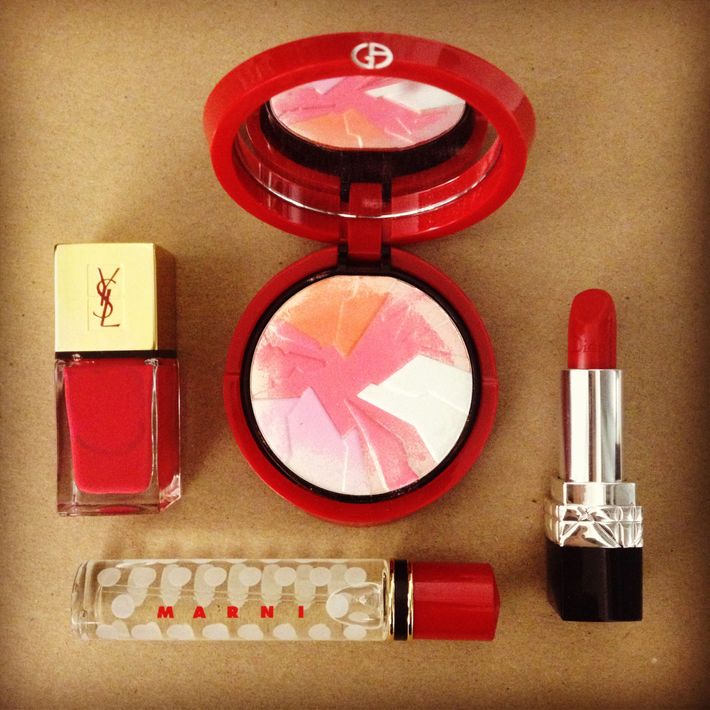 New Year's Eve Kit No. 2: Kissing Bandit
Rouge Dior Couture Lipstick in 999, $34: A true red lipstick (the first red that Christian Dior ever created, worn by Natalie Portman in advertisements) that's creamy and kissproof.
Marni Purse Spray, $50: A spicy rose fragrance that fits perfectly in your teeny, tiny clutch.
Giorgio Armani Eccentrico Palette, $88: A limited edition, finely missed highlighter compact for touch-ups and pretty-ups.
YSL Beauty La Laque Couture Nail Lacquer in Rouge N Pop Art, $25: Shiny, happy red.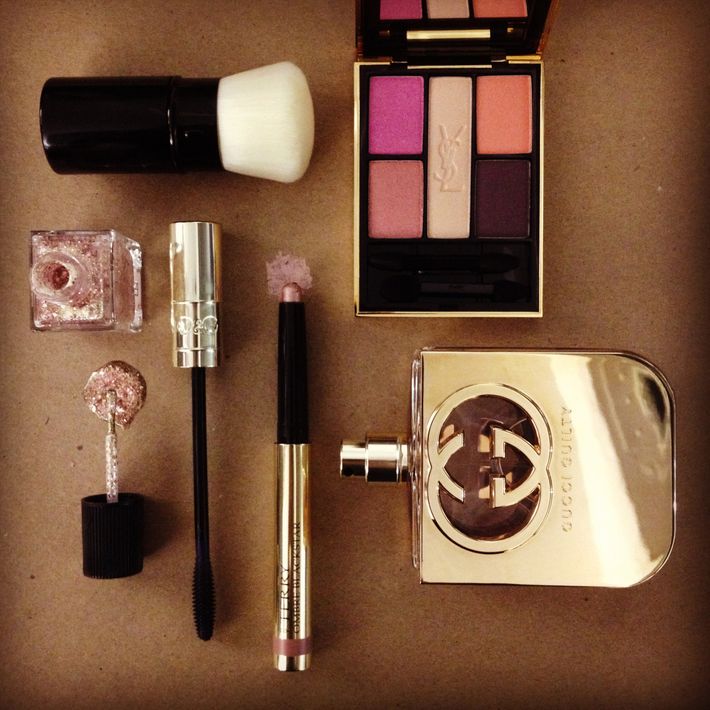 New Year's Eve Kit No. 3: Dancing Queen
Gucci Guilty, $75: The only thing you should feel guilty about tonight.
Formula X for Sephora in Love Chemistry, $12.50: Pink Champagne on your fingers.
Dolce & Gabbana Secret Eyes Lengthening Mascara, $30: Sultry, last-all-night lashes.
Chanel Kabuki Brush, $75: A brush so soft, it feels like rubbing kittens all over your face.
YSL Beauty Ombres 5 Lumières Palette, out spring 2014: How to do a smoky eye and contour your eye without using dark colors.
ByTerry Ombre Blackstar in Frozen Quartz, $43: A soft pink-gold that's flattering on all eye colors.