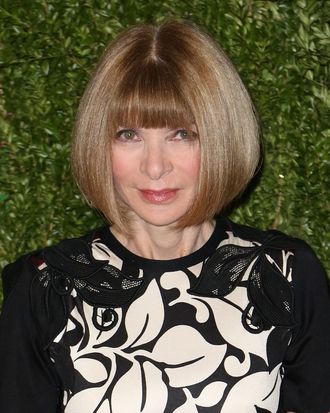 Photo: Monica Schipper/Getty Images
Every family has a grinch: the person who wants to sleep in instead of opening presents, refuses to sing Christmas carols, or eats a Twix instead of plum pudding. And yesterday on Instagram, Bee Shaffer revealed that her mother, Anna Wintour, is the grinch of their family. Captioning her photo: "'My mom threw out our tree before Christmas Day because 'it was too messy,' Shaffer's Instagram showed a pile of gifts stacked in a corner on the floor and a bench, looking unfestive, dejected, and, er, messy. 
Faux fir trees might not be en vogue according to Wintour, but having one in the house is more festive than nixing the tree altogether. Next year, may we suggest an alternative tree fashioned from Chanel bags, discarded Vogues, or excess model hair?