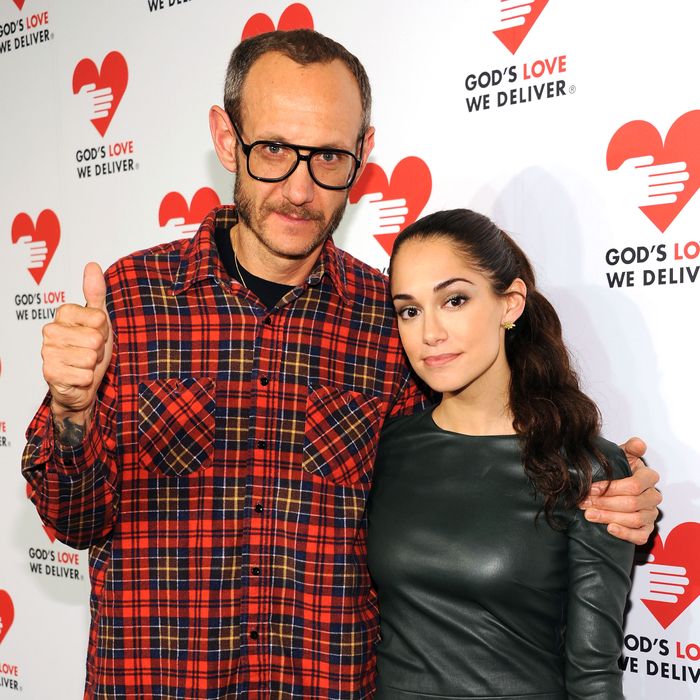 Photo: Dimitrios Kambouris/Getty Images
Audrey Gelman — the Lena Dunham BFF who's appeared on Girls in addition to serving as comptroller-elect Scott Stringer's spokeswoman — has left her third job. She will no longer be responsible for trying to convince us that Terry Richardson isn't as creepy as he seems. The New York Post reports that Gelman and the controversial photographer split a few months ago.
Their relationship has always been one of mystery — like when the pretty class valedictorian dates the guy who spends too much time with the biology lab's formaldehyde frogs. Still, Richardson seemed to give her Vogue-approved and New York Times "Style" section-lauded ingenue role an edgy sheen; meanwhile, Gelman's status as a shiny, happy, ambitious high achiever offered Richardson some protective legitimacy.
Richardson was clearly getting the better end of the deal, though. Now the world is free to think, Man, how creepy was that guy? Just like we all think about our exes.