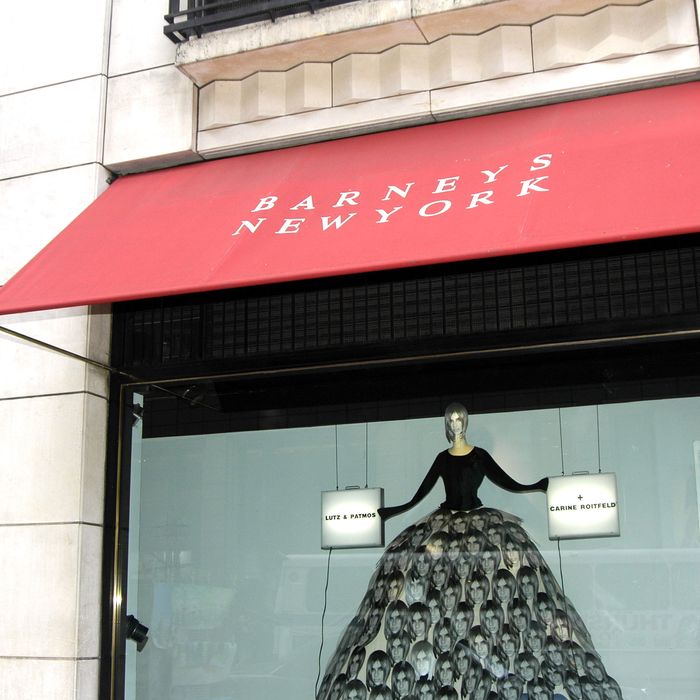 Photo: Desiree Navarro/Getty Images
As the bankrupt Loehmann's closes its Chelsea location, Barneys New York will take up residence there, like an expensive phoenix rising from the discount retailer's ashes. While most people only remember Barneys at its Madison Avenue location, the landmark Chelsea location first opened in 1923 and closed in 1997. Since then, it has played home to Loehmann's and a Himalayan art museum, but fashion bigwigs remember it fondly, as the New York Times reports.
"It was the first department store I ever went to," said Zac Posen.
"I think it's the best idea. It's so good. They should never have abandoned the Chelsea store, and this will bring them good luck because they're going back to their DNA," said Diane Von Furstenburg. The president of Manolo Blahnik, George Malkemus, also told the Times that he is "over the moon! It was the sexiest place to shop."
The Times also recounted the Madison Avenue opening party in 1993, which sounds like the most fun: Bianca Jagger and  Calvin Klein were in attendance, while Barry White (Barry White!) sang. Fingers crossed for an invite to the sexy party for Barneys Chelsea's reincarnation.