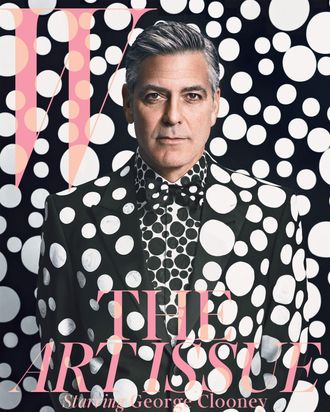 Gracing the cover of W Magazine's art issue is a stern-faced George Clooney, casually camouflaging into a wall of Yayaoi Kusama's trademark polka dots in a Giorgio Armani suit also covered in dots, customized by Kusama herself. Bonus: His bow tie, shirt, and shoes also got the Kusama treatment. Ogle at the photos below, and marvel at how well Clooney can pull of the look of an artsy-serious mime (no smiles) that prefers spots over stripes. Or, according to the interview, how Yayoi Kusama turned him into "Snoopy."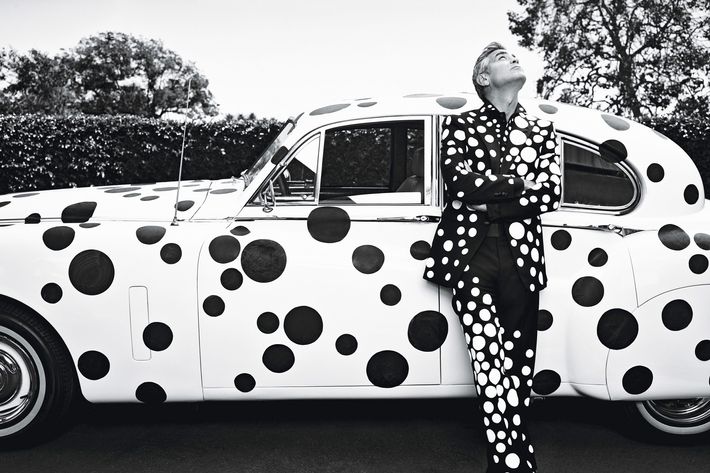 Snoopy Clooney with his dotted car.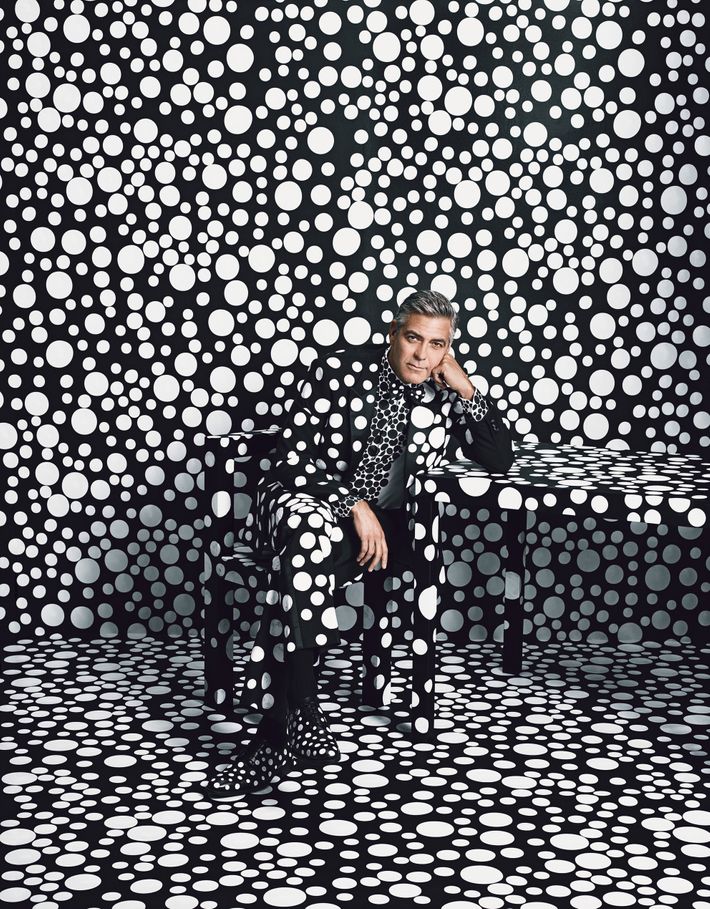 Adding another layer of camouflage: Clooney blends in with furniture.