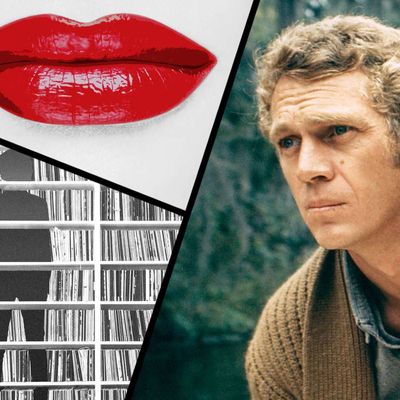 This week's pursuit of woman-relevant topics led Cut writers to speak with Blake Lively and to review the year in undercarriage maintenance.
1. What are twentysomething women really worried about? Ann Friedman took on Ross Douthat's dubious New York Times column concerning sex and the single girls. Later, Kat Stoeffel dissected Douthat's rebuttal.
2. So was 2013 the year of the bush or the butt? Oh, you don't have to decide. We've got the year in butts and an announcement that bush is back.
3. Why are most computer voices female? Because boys like to crush on them.

4. What's this I hear about Blake Lively thinking she smells like cookies? Yep, she talked all about it when Kathleen Hou interviewed her. She also wanted to reminisce about the Cheesecake Factory.
5. Is beauty pain? It can be if you are a woman of history and you were pouring arsenic and lead all over yourself.
6. How do I change someone's mind about Millennials? Show them Restless Collective's portraits.
7. Can you have satisfying sex with a person without meeting them? We've got a personal essay about that for you right here.
8. Is it difficult to name 50 great things about one person all at once? Not at all, especially if that person is Brad Pitt and it's his 50th birthday.
9. How should you honor seasonal change in a non-religious manner? Try looking at these hot men in warm sweaters.
10. Is Craigslist only home to sad sofas and free fish tanks (pickup only!)? No way, it can also provide a really adorable start for a relationship.