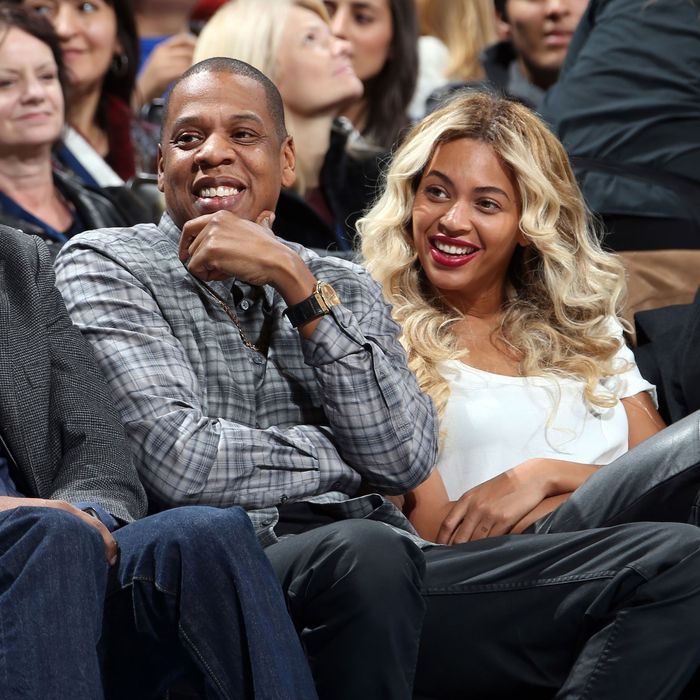 Photo: Layne Murdoch/NBAE
After 22 days of clean eating and vegan living (except for wearing food-print clothing and boots made out of animals), Beyoncé and Jay Z have successfully completed their #22DayVeganChallenge.
"Page Six" reports that the couple dined on pappardelle, lobster ­risotto, and seafood casserole while on vacation in Miami, ending their less-than-a-monthlong diet with a gastric bang rather than a gentle dip back into the world of meats and dairy. Freedom tastes so good when it's from a five-star restaurant and full of lobster.
Though they did not Instagram their delicious-sounding meal — despite having shown us almost every vegan-y thing they ate while abstaining from meat — they did share their end-of-meal surprise: a chance run-in with Gloria Estefan! Better than a non-vegan dessert.