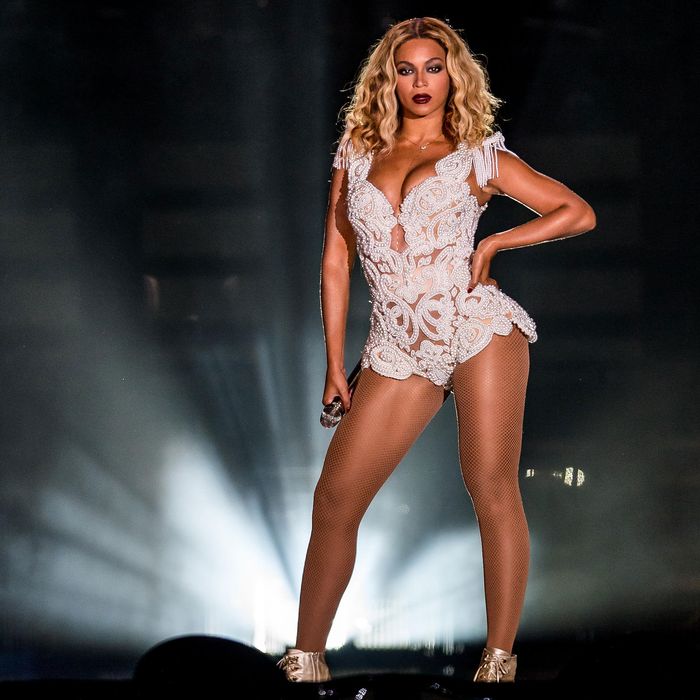 Photo: Buda Mendes/Getty Images
It's only been a week since we got her surprise Christmas gift, but Beyoncé will soon give us more. She's releasing a third fragrance, called Rise, WWD reports. The best part, of course, is that it was apparently inspired by her favorite Maya Angelou poem (presumably, "Still I Rise").
"There's a strong sense of 'overcoming adversity and rising above it all,'" Marsha Brooks, vice president of global marketing for Coty (the license holder for Beyoncé's fragrance business) told WWD of the scent. "The fragrance concept is a about female empowerment [sic] and finding the inner strength that makes women so beautiful." If her sample of Chimamanda Ngozi Adichie's TedX talk "We Should All Be Feminists" in the song "***Flawless" wasn't enough, consider this a pleasantly scented, olfactory shutdown of critics questioning her feminist motives.
So what does feminism smell like? In Beyoncé's mind, there are no cupcake accords, no vagina scents. The fragrance's main note is gold symphony orchid, known as "the queen of orchids" — of course — complemented by notes of golden apricot, jasmine, freesia, Italian bergamot, and something called an "iced basil sorbet." (Which must be vegan?) Then, there are more masculine notes, such as autumn woods, cashmere (again, of course!), musk, and vetiver extract. Feminism is often associated with tired tropes, but Beyoncé's vision of sassy hair-flipping, Maya Angelou-reading perfume sounds (and will surely smell) pretty good.