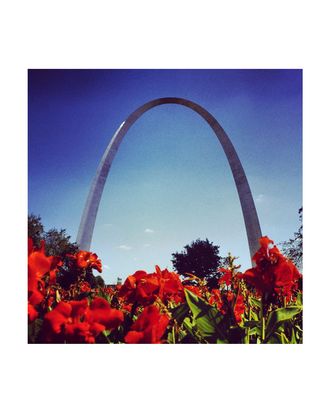 A social travel iPad app called Jetpac analyzed millions of Instagram photos to determine which city was the "happiest city" in America. They decided that pictures of people smiling or laughing indicated a happy city.  And the happiest city was St. Louis!
Amazing, for a city whose symbol is literally a giant frown. But the gateway city to the Show-Me State was really showing those pearly-white mouth-gates!
St. Louis was immediately followed by Kansas City, Columbus, and Indianapolis. So if Instagram is to be trusted, those are the happiest places in the country, and the habits of the modern American include observing leaves change, brunch, and hilarious pet ownership.