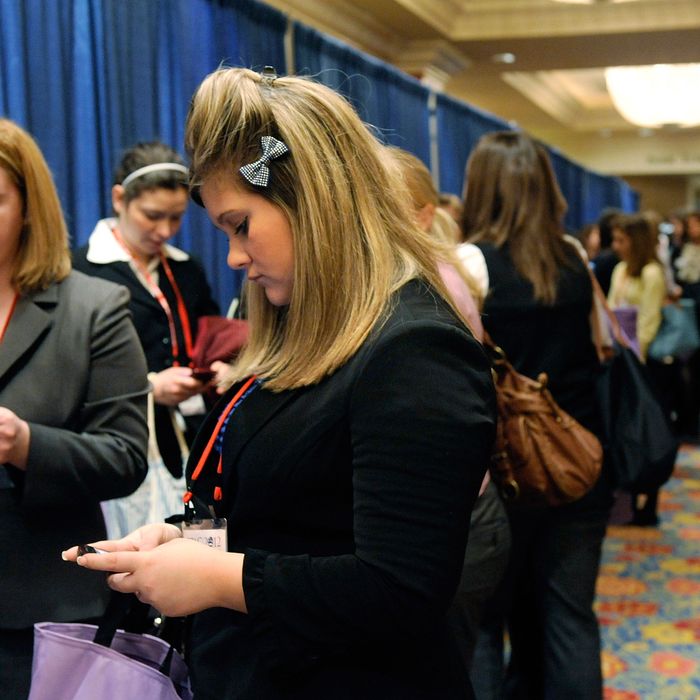 Photo: JONATHAN ERNST/Corbis
The fellas at conservative think tank the American Enterprise Institute report that their womenfolk are happier than Democratic women. Summarizing research by institute president Arthur Brooks, visiting fellow Ramesh Ponnuru writes in the New York Post:
"Over the last 40 years, women who describe themselves as "conservative" have been more likely than women to their left to say they are "very happy," and those who say they are "extremely conservative" have been happier still."
According to Brooks, the top four great sources of happiness "within human control" are faith, family, friends, and work. Not being poor is crucial to happiness and work satisfaction is more important than being super-wealthy, but women can take it or leave it. "Women who say they have turned down a promotion or made some other work sacrifice for the sake of their families report high happiness levels," Ponnuru writes.
According to my research, the No. 1 cause of unhappiness among liberal women is research about work-life sacrifices and happiness.