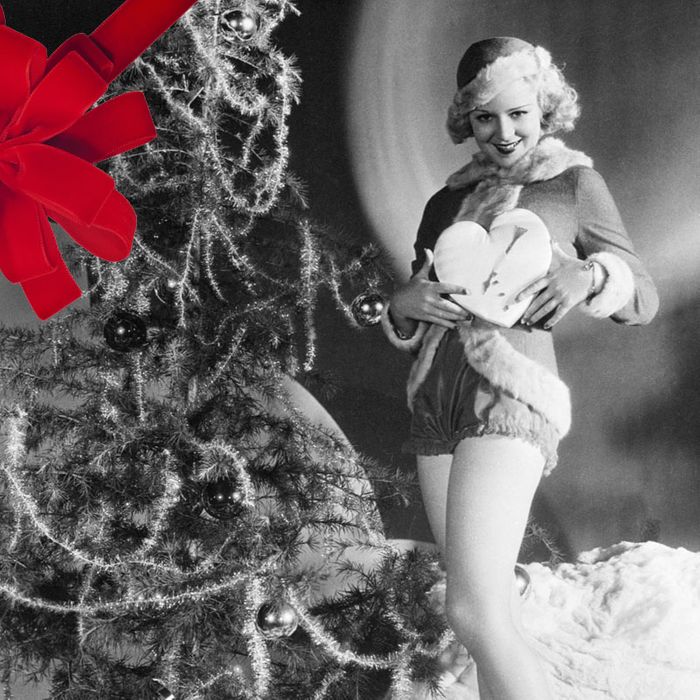 Better known for her bad-girl roles in black-and-white thriller movies, film noir actress Claire Trevor sheds her gangster moll persona for a coy smile on the second day of our advent calendar. Should you be wondering why there's a heart-shaped box in the photograph, the caption reads:
Claire Trevor, lovely Fox Films player, doesn't believe in wearing her heart on her sleeve. Says it looks much better on her tummy. Claire found it on the Christmas tree but hasn't revealed its owner.
Looks like someone's going to get a kiss under the mistletoe.