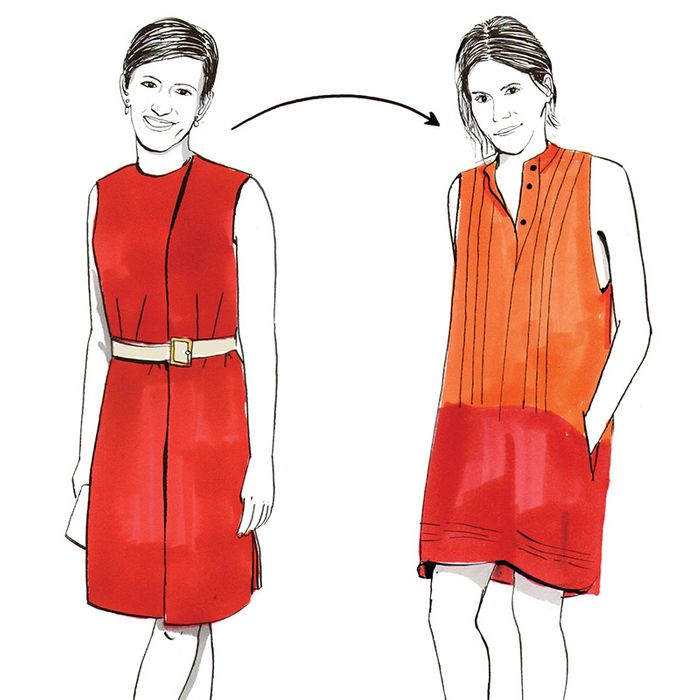 For a festive countdown to Christmas, the Cut brings back its Secret Santa game — but instead of showering ourselves with gifts, we enlisted fourteen fashion-world influencers and randomly assigned them each a Secret Santa as stylish as they are. We asked a mix of fashion editors, creative directors, and power bloggers to select two presents for their Secret Santa recipients: an "affordable" gift (something roughly $30 or less) and an "aspirational" one (what they'd purchase if money were no limit). The gifts have all arrived safely under our (virtual) Christmas tree, and the time for unwrapping has begun.
On day nine of our Secret Santa unveiling, we find out what makeup artist Gucci Westman received. Zoom into the image above to see the gifts she got from her Secret Santa, Glamour editor-in-chief Cindi Leive.
The messages from Cindi to Gucci:
Affordable Gift
Organic Avenue Booster 6-pack and Cafe Latte Smoothie, $28
"Gucci, rumor has it you're a juice fan, so here's a six-pack of super juices — don't open till after New Year's, when you're ready to
detox! I threw in a latte for good measure, because woman cannot survive on juice alone."
Aspirational Gift
A Room Full of BDDW Furniture
"If money were no object? Definitely, definitely a room fully decorated in BDDW furniture, including this 72-inch leather mirror, which I'm borderline obsessed with. These pieces are modern but classic … understated … and just so damn cool. Like you! Enjoy!"
Tune in tomorrow to see who receives the next gift. Happy holidays!
Illustrations by Clare Mallison.