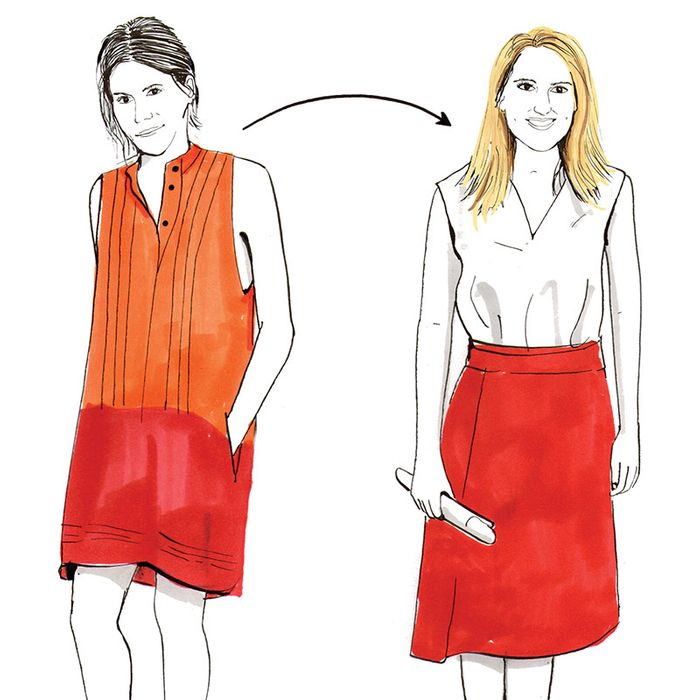 For a festive countdown to Christmas, the Cut brings back its Secret Santa game — but instead of showering ourselves with gifts, we enlisted fourteen fashion-world influencers and randomly assigned them each a Secret Santa as stylish as they are. We asked a mix of fashion editors, creative directors, and power bloggers to select two presents for their Secret Santa recipients: an "affordable" gift (something roughly $30 or less) and an "aspirational" one (what they'd purchase if money were no limit). The gifts have all arrived safely under our (virtual) Christmas tree, and the time for unwrapping has begun.
On Day Five of our Secret Santa unveiling, we find out what Jane Larkworthy, beauty director of W, received. Zoom into the image above to see the chic gifts she got from her Secret Santa, Gucci Westman. Watch her reaction to the "affordable" gift in the video below.
Plus, the messages from Gucci to Jane:
Affordable Gift
Morihata Bintochan Charcoal Toothbrushes, $6.80 each
"Her gift under $30 are these antibacterial 'charcoal toothbrushes.' We would like to get her the toothbrushes in all of the colors! Here's why they're cool: 'Binchotan charcoal is blended into each bristle of this toothbrush which helps give off negative ions and is helpful for deodorizing, removing plaque, preventing bad breath and preventing harmful bacteria from growing on the brush.'" —GW
Aspirational Gift
Weekly Flowers from Miho Kosuda, Ltd.
"Flowers make every girl happy, especially when they come from Miho! I always think it's so nice to have flowers delivered every week, and when it's seasonal, it is a surprise! It's also something you maybe wouldn't always do for yourself." —GW
Tune in tomorrow to see who receives the next gift. Happy holidays!
Illustrations by Clare Mallison.