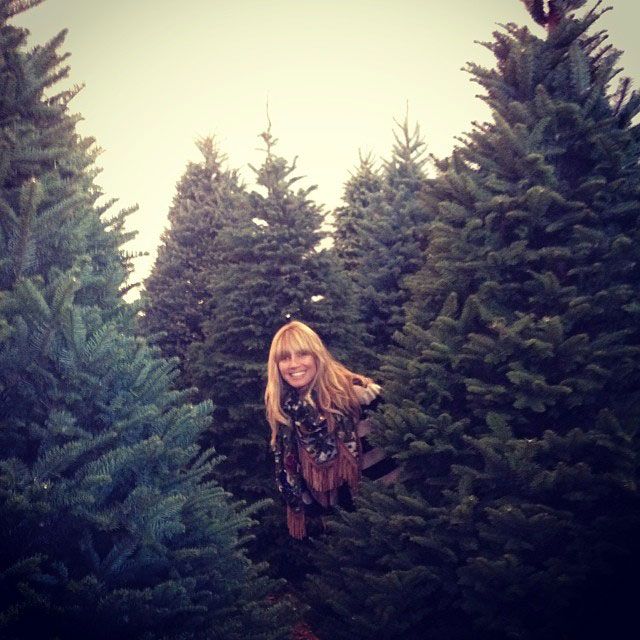 Photo: heidiklum/Instagram.com
Earlier this December, pretty goofball Heidi Klum took six Christmas trees to her home. Why so many trees? Why five trees too many?
Perhaps Heidi listened to "Twelve Days of Christmas" and thought that "six geese a-laying" was "six trees a-swaying." Perhaps she felt sorry for taking a tree away from his tree siblings and just decided to take home the whole litter, because it is the holidays, after all!
It could be those things, but here's what she told People:
This year for the first time [the kids] each have their own tree in their room. That's a lot of trees, I know. They were taking photos of us when we left the lot, and they were like, 'Oh my gosh, they've got the whole forest!' But it's because I have so many kids!
Guess she is committed to instilling in her children a healthy appreciation for doing their own thing on the holidays.