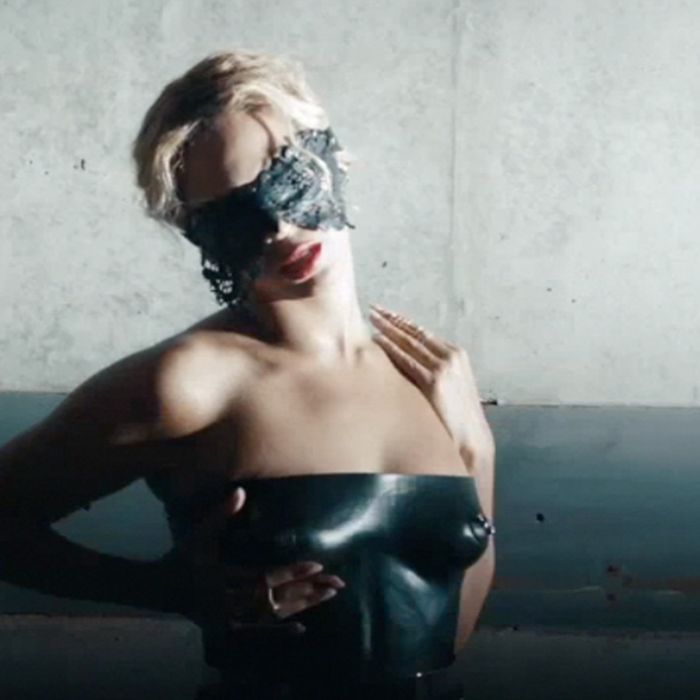 Before you get deep into Beyoncé binge-watching, start with the incredible "Yoncé" video, directed by Ricky Saiz. It's a contemporary, gritty, voyeuristic nod to George Michael's "Faith." Jourdan Dunn, Joan Smalls, and Chanel Iman star in this paean to nineties-era eroticism and subtle sexuality — think bondage, flashes of skin, close-ups of lips, and a quick erotic tongue flick. Madam Beyoncé and her cadre of hot, powerful, black models strut, preen, smolder, and gently twerk in leather, fishnets, and straps by the likes of Anthony Vaccarello and Tom Ford for YSL. It's two minutes and four seconds of fashion and sex. Too much. Can't handle it.
The Cut spoke to Saiz — video artist, director, and co-head of creative at Supreme — about working with the perfecta of Beyoncé, Joan, Chanel, and Jordan, how he got Bey into that Tom Ford for YSL molded bodysuit, and how to be sexy without even trying.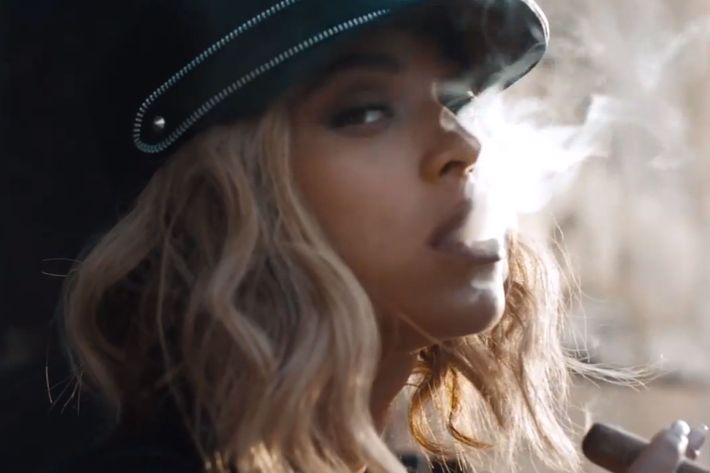 What was the concept behind the video?
I'm a young director and the stuff I'm interested in is very lo-fi. I think this is really straight-forward. I wanted to strip down any concrete narrative and wanted it to be more about the girls, doing the performance with Beyoncé taking a backseat as a kind of madam character.
It's incredibly sexy. What definition of sexy were you working with?

I don't want Beyoncé to look like an American Apparel model. I wanted to do something sexy and provocative, but not so overt. I feel like the Mileys and the Rihannas have that covered and this was more sophisticated. There are a lot of references to nineties eroticism and Madonna videos. We shot it against one wall for the most part, so I was looking a lot of Carlo Molino photos. I feel like they are some of the sexiest photographs ever taken of women. They are so simple and voyeuristic and raw.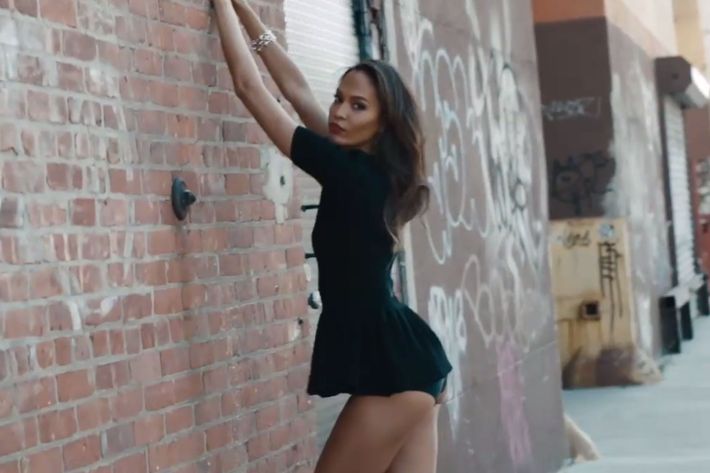 So what is sexy?
I like images of close shots of fishnets and leather and straps — things that said a lot without saying a lot. And stripped down. I think black lingerie reads classic sexuality.
Tell me about the clothes. The girls looked amazing. That bodysuit!
Our stylist Karen Langley was incredible. When she brought out that Tom Ford for YSL molded bodysuit with the pierced nipples, I was like, "No way that B is going to wear this." And she did and looked incredible. She's open. I've never worked with anyone that is more willing to try new things. I'm not interested in status quo. I push things a bit and she let me.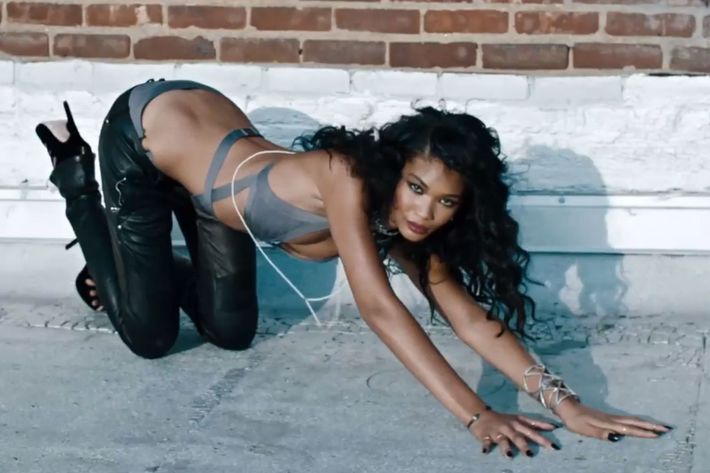 What's your favorite shot of the video? 
I love the slow-down shot of Joan in the beginning. It's kind of abstracted. It kind of feels like Peter Saville's graphic design for Curve in the nineties. I love the shot of B, pulling on her heel. I think she looks incredible.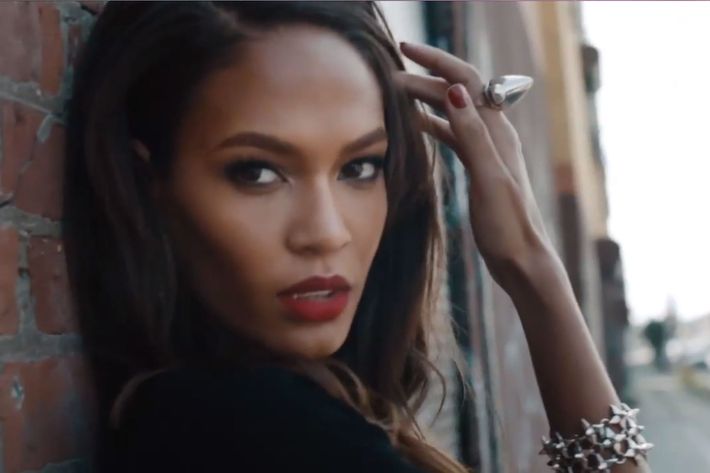 Why did you choose all models to star in the video?
We were just looking at George Michael's "Freedom" video. That was the drop-off video; David Fincher did that video. It was amazing. We wanted to do something more contemporary and a bit more street, and of course use iconic black women.
 What was the intent in casting all black models?
I think, Beyoncé wanted to push that angle — that was her request and concept initially. I think any time you can promote a sense of community and unity and that is natural, you should. All the girls are friends and it was so friendly and there was no ego on set. Everyone was so happy to be there. The girls were incredible. What a great cast. It was spontaneous and not at all contrived.